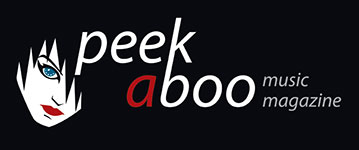 like this cd review
---
LIFE IN SODOM
The World I View
Music
•
CD
Dark Electro
•
Dark Wave
•
Electro Rock
•
New wave
[90/100]

Nutrix Recordings
20/01/2014, Filip VAN MUYLEM
---
This one surprised me from the start as I even forgot that I wanted to review it. I like to get in touch with bands I don't know and sometimes they can really surprise you in the most positive way and honestly: so did this one!
Already from the first notes my attention was drawn into the music, the voice somehow reminded me of some other band (but even after listening to it endlessly no name came up yet)! It sounds a bit like a Neofolk band with a great melancholic touch! There is even a classical touch in the beginning and also in the end! 'The world I View' & 'Idol Eyes' are simply great tracks! In this last one you hear more guitars and some more synths and is a bit more up-tempo.
'Frightened' is a nice soft song, with a spooky sound. In this the voice is a bit trembling and I love it! Somehow they really managed to get the right score for this song! At some point I'm even wondering if this song can stand a chance on the dance floor, so are there any candidates to try it out?
It was a bit strange to hear their version of The Beatles-song 'Don't bother me', but I absolutely love their electronic version! As on this one we hear for the first time a woman singing and I was thinking that I was listening to some other band! I love surprises and this one is a big hit!
'Could I Be The Fool' sounds a bit like Frank Tovey aka Fad Gadget and absolutely adore it too!
'My Tears Run Dry' is a nice rocker with some reggae influences and some spooky background sounds. I also love it when the more raw male backings jump in (sounds a bit like the Belgian artist Arno). This one simply genius, a jewel!
'All But Love' is a nice soft one, pure melancholy, a real tearjerker! I think I can even hear a harp, a piano and a cello on it. This song is simply too short, I feel like it can go on like forever!
'Hold on' is more up-tempo, with more guitars, more electronics and a nice retro sound! Love the two nicely blending in voices! Somehow Virginia's voice on this one sounds as if she was Anneke from The Gathering singing in duo with Frank Tovey! Once again a real beauty, a rare pearl!
'The Hollow and Haunted House (Spooky Mix)' is a nice story telling song with once again two nicely blending in voices, nice guitars and well mixed electronics!
'Solitary Figure' has even a children's choir in it! At some point it sounds a bit like some old The Cure song. Love the melancholy, the nice drums, guitars and voices!
'It's Time to Fade Away' is indeed the last song and once again it hits you, making you ready to hit the repeat-button! Once again I love the mix of both voices (male and female), the great guitars and laid back drums! This one has somehow a Twin Peaks sound too! I absolutely love it, can't say it enough!
I'm really happy I got this cd send over from the US and hope from the deep deep of my heart that this band will become one day a major player in our scene as they really deserve it! I enjoyed every single song and for sure because there is so much variation without losing the quality!
So follow these people, buy the cd, book them, like their page... share this review!
https://www.facebook.com/pages/Life-In-Sodom/276231239082713?fref=ts
want to hear some:
http://www.reverbnation.com/lifeinsodom?utm_campaign=FacebookSharing_v3&utm_source=facebook&utm_medium=thumbnail&utm_content=artist_2059644
Filip VAN MUYLEM
20/01/2014
---