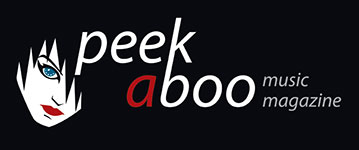 like this cd review
---
LINGOUF
Oeuvre au Noir
Music
•
CD
Breakbeat
•
Drone
•
Industrial
•
Noise
[55/100]

Ant-Zen
04/12/2015, William LIÉNARD
---
On his new album Oeuvre au Noir, Frenchman Vincent Lingouf chooses consistently for a more accessible sound. The excessive use of samples has been scaled back in favor of digital beats, voice and sequencer distortion. It remains brutal and it sounds intense - you do not expect less from an artist who has made eight albums for the German label Ant-zen - but this time there is more variety and the atmosphere is less dark. As a result, Oeuvre au Noir comes in reach of a wider audience.
Silence starts rather quietly with an organ-like synth, cracking noises and the buzzing of a bee, complemented with violently chugging percussion, distorted vocals and sequencer noise, and evolves only halfway to a slightly noisier track with sharp drumming and an avalanche of electronic noise and drones, with emphatic French vocals on top. A track that will do well on a dark dance floor. Re: âme Houx gets a quiet and varied introduction of noise, metallic electro, to which popping percussion and vocals are added, rising again after a short while, with growling electro beats as hitting bombs, noise and distortion, intense and tough, but again quite rhythmic and thus somewhat danceable. A similar process is used in Là Version du Jour, a collaborative project with Obscala, but the sound is at least partially less aggressive and bold, although finally the track follows more or less the previous path (from quiet and dreamy to loud and aggressive).
Time for an interlude after so much violence, but Instrumain hardly differs from the previous tracks. In Pierre Noire, drones and synths dominate the soundscape (initially), which is a nice change, but the vocals sound exactly the same as in the four previous tracks. Finally, Tête de Mort au Ventre and Pleure Pétales offer no new insights.
Sounds great, but not enough variety to tempt us from start to finish.
Tracklisting:
1. Silence
2. Re:âme Houx
3. Là Version du Jour (Feat. Obsachala)
4. Instrumain
5. Pierre Noire
6. Tête de Mort au Ventre (Feat. Obsachala)
7. Pleure Pétales (Feat. Obsachala)
www.lingouf.org
www.mailorder.ant-zen.com
William LIÉNARD
04/12/2015
---
Op z'n nieuwe album Oeuvre au Noir, kiest de Fransman Vincent Lingouf consequent voor een toegankelijker geluid. Het excessieve gebruik van samples is teruggeschroefd ten voordele van digitale beats, distortie en stemvervorming. Het blijft allemaal brutaal en intens klinken - minder verwacht je niet van een artiest die al ruim zeven jaar en 8 albums lang op het Duitse label Ant-zen zijn ding mag doen – maar er is in elk geval sprake van meer variatie en een veel minder donkere atmosfeer, waardoor Oeuvre au Noir in het bereik komt van een ruimer publiek.
Silence begint vrij rustig met een orgelachtige synth, kraakgeluidjes en het zoemen van een bij, krijgt nadien heftig puffende percussie, lichtjes vervormde vocalen, elektronoise en evolueert pas halfweg tot een iets lawaaierigere track met fors drumwerk, een lawine van drones en opnieuw nadrukkelijke Franse vocalen. Een track die het beslist goed doet op een donkere dansvloer. Re:âme Houx krijgt een al even rustig en gevarieerd intro van noise, metaalachtig elektro, waaraan later ploffende percussie en vocalen worden toegevoegd, om kort nadien opnieuw in geluidsvolume toe te nemen, met grommende elektrobeats als inslaande bommen, noise en distortie, intens en keihard, maar opnieuw vrij ritmisch en dus toch enigszins dansbaar. Eenzelfde procedé wordt toegepast in Là Version du Jour, waarvoor een beroep is gedaan op Obscala, waardoor het geluid minstens gedeeltelijk minder agressief en brutaal klinkt, maar uiteindelijk volgt de track toch min of meer het eerdere traject (van stil en dromerig naar luid en agressief).
Tijd voor een intermezzo na zoveel geweld, en dat biedt Instrumain aanvankelijk, maar vervolgens is een verschil met de vorige tracks nauwelijks aan de orde. De vocalen klinken interessant, maar het elektrogeluid wijkt niet echt af van wat we tot nog toe gehoord hebben. In Pierre Noire domineren drones en synths het soundscape (aanvankelijk), wat een leuke afwisseling is. De vocalen daarentegen klinken precies zoals in de 4 eerdere tracks en de luisteraar wordt opnieuw bedolven onder een lawine van geluid. Tête de Mort au Ventre is een gelijksoortige track en Pleure Pétales biedt al bij al geen nieuwe inzichten.
Klinkt allemaal uitstekend, maar te weinig variatie om ons een heel album lang te bekoren.
William LIÉNARD
04/12/2015
---