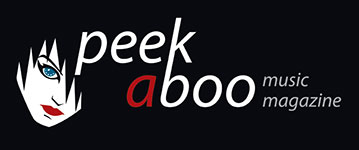 like this cd single review
---
LIQUORICE RIVER
Adrenaline EP
Music
•
CD single
Indie
[65/100]

VTP Records
03/09/2015, Paul PLEDGER
---
EP number three from North London's spiky glamsters is their best yet, hands down. Opener Artificial Adrenaline bristles with the kind of Vaudevillian punk-pomp that Suede possessed on earlier outings, a brash rabble-rouser that sounds like a live favourite to me. In fact, Brett Anderson's influence, mixed with a slice of '70s-era Bowie, gives Stagehand a leg-up with some nifty riffing and theatrical vocalising and making the whole thing rather enjoyable.
Production on this four-tracker supersedes the Russell and Pulse EP by being tighter and a tad more DIY, a lot more rougher around the edges, which is no bad thing, of course. Fallen Star rumbles on with an element of T Rex about it although there's also an element of (whisper it) Menswear's swagger drifting across the chorus, while last song Buckle Up Shackle Down is perhaps too stop-start for its own good with its typically English title taking first prize.
Adrenaline is enjoyable if a little tortured around the edges but since when did polishing up music make it sound better? Exactly. It's probably about time Ross Liddle's charges knocked out an album, no? Yes.
This review also appeared also on Flipside Reviews.
Paul PLEDGER
03/09/2015
---