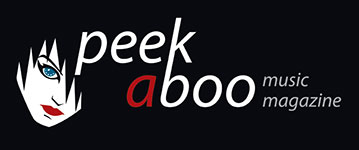 like this movie review
---
LISA AZULEOS
Une Recontre
Movie
Comedy
•
Romantic
[75/100]

Pathé
07/11/2014, Didier BECU
---
Maybe it would be a clever idea for our chief editor to forbid me in the future to review movies starring Sophie Marceau. I mean, it's quite hard to be objective about your heroine if you're aware of the fact that not all her choices are that bright. Her latest movie Une Recontre (A Meeting) is a perfect example of that.
It is clear that the makers of the nice comedy LOL wanted to apply the trick one more time. Director and script writer Lisa Azuleos penned down another romantic comedy with another performance of the French beauty in mind, it would be quite easy to do it twice, wouldn't it? Well, perhaps in Lisa's mind, because in reality the dream was of a lesser kind. Not that the movie was a flop, therefore both Marceau and François Cluzet are too famous in France, but despite their appearance, you can't say that Une Recontre is a good movie.
You'll never notice Pierre (François Cluzet), a lawyer who leads his family life as a slave and has accepted the fact that his wife Anne (Lisa Azuleos) wears the pants. One day he meets the charming Elsa (Sophie Marceau) at a party and falls head over heels in love with her. He's too much of a coward to leave his wife, but he can't bear her pathetic rules any longer.
Une Recontre doesn't bore one second, but that's only because both Marceau and Cluzet are performing on a very high level that is not in balance with the quality of the rest of the film. Azuleos has really used all the clichés one can imagine: a diner at the Eifel Tower,a tour around Big Ben and even a scene at the Pont des Arts in Paris (you know the one with all the locks!).
The film is funny, but too polished. Fans of the brunette can buy the movie, others better keep the Blu-ray box closed.
Didier BECU
07/11/2014
---
Misschien zou het geen slecht idee zijn mocht de hoofdredacteur me het verbod opleggen om in de toekomst nog films met Sophie Marceau te bespreken. Want tja, wat doe je als je een film met je heldin recenseert? Objectief blijven! Want neen, dat is niet altijd even gemakkelijk omdat de Franse actrice niet altijd de allerbeste keuzes maakt.
Met haar laatste film Une Recontre wordt gegokt om het overdonderende succes van LOL nog eens over te doen. Lisa Azuleos, schrijfster en tevens regisseuse van deze al bij al aangename komedie die LOL is, dacht dat het met een romantische komedie met Frankrijks mooiste wederom bingo zou zijn. De prent werd wel geen flop, want daarom ligt Frankrijk net iets te veel aan de voeten van Marceau en François Cluzet, toch kun je Une Recontre niet echt als een goede film bestempelen.
Pierre (François Cluzet) is een grijze muis. De advocaat ondergaat als een echte slaaf het dagelijkse familieleven en vindt het al jaren niet meer erg dat Anne (Lisa Azuleos) thuis de broek draagt. Als hij op een feestje de aantrekkelijke Elsa (Sophie Marceau) ontmoet, wordt hij tot over zijn oren verliefd. Hij is te laf om bij zijn vrouw weg te gaan, maar hij ergert zich wel minuut na minuut aan haar domme regeltjes.
Une Recontre verveelt geen seconde en dat komt uiteraard door het charmante acteerwerk van zowel Marceau als Cluzet die zelfs van de grootste rommel iets goeds (of beter gezegd aanvaardbaars) kunnen maken. Azuleos daarentegen heeft blijkbaar zowat alle platgetreden clichés gebruikt die er zijn: een diner aan de Eifeltoren, een rondje rond de Big Ben en zelfs de Pont des Arts over de Seine (je weet wel, de slotjesbrug): het zit er allemaal in.
De film is grappig, maar veel te afgelikt. Fans van de brunette kunnen de film aanschaffen, de rest laat het doosje maar beter gesloten.
Didier BECU
07/11/2014
---
---