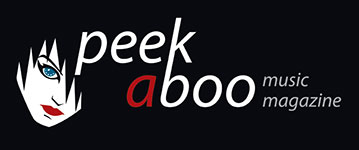 like this digital review
---
LISA GERRARD
Twilight Kingdom
Music
•
Digital
Ethereal / Heavenly Voices
•
Folk / Ethnic / Tribal
14/09/2014, Paul PLEDGER
---
After the revelatory experiences of new Dead Can Dance material AND a swathe of long-awaited live shows a few years back, it's back to solo business for the feminine half of the group.
Following on from her numerous soundtrack collaborations with the likes of Hans Zimmer and Klaus Schulze, Gerrard has re-employed the services of previous orchestrating cohort Patrick Cassidy, plus Astrid Williamson, Daniel Johns and narrative from Russell Crowe (keeping it Gladiator, it seems).
Twilight Kingdom is musically similar to her other co-written albums with Cassidy such as Immortal Memory and The Silver Tree in that it's other-wordly, mournful, noble and cinematic in equal measures. Hymnal arrangements sit comfortably with Gerrard's familiarly expressive hosannas and descants, particularly on the gorgeous sorrowful Our Kingdom Came and nape-tingling Become, while her guests lend their own subtle brand of glossolalia throughout the album. For sheer lip-trembling emotion though, head to Of Love Undone, the product of someone singing from the very pit of their soul.
To tackle Twilight Kingdom whilst doing anything other than sitting in a darkened room almost defeats the object of its existence. Or you could just do the ironing to it, whatever floats your raft. However you choose to experience one of the world's most amazing vocalists, you could do worse than start here.
Currently only on digital (boo), you can stream Twilight Kingdom here for now.
This review also appeared on Flipside Reviews
Paul PLEDGER
14/09/2014
---