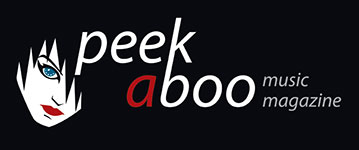 like this movie review
---
LISANDRO ALONSO
Jauja (Filmfest Ghent 2014)
Movie
Arthouse
•
Experimental
•
Mystical
Filmfest Gent
18/10/2014, Didier BECU
---
After his role as Aragorn in The Lord Of The Rings-trilogy, you can't say Viggo Mortensen made the easiest decisions. The Danish actor wasn't blinded by glamour and voluntary chooses to play small roles in movies that sometimes don't get it to the theatres. For his latest role, he went another step further with collaborating with the Argentinian film maker Lisandro Alonso: a man who is widely known for coming up with very difficult cinema! The metaphysical message that is a part of Jauja will surely make some viewers mad when trying to find out what's the meaning of all this, but even if you don't understand it all (and who will?) the movie is a cinematographic adventure!
Everything is filmed in a 4/3-format with rounded edges, so it feels like you're watching the movie through an old view master. It's a strange tool, but it works! The movie is set in 1882 in Patagonia during The Conquest Of The Dessert while locals were brutally chased away from their ground. Gunnar Dinesen (Viggo Mortensen) is a Danish engineer who helps the army. It's strange, but he brings his fifteen year old-daughter Ingeborg (Viilbjørk Malling Agger) on his mission. During a night she escapes with a refugee with whom she's fallen in love with. Gunnar's colleagues advise him not to follow her in the dangerous desert, but his wish to find his daughter back is far too strong.
Jauja is poetic, brutal, extremely beautiful and probably for some viewers a bit too wordy. Fans from Andrej Tarkovski however will be pleased to see that the director from La Libertad and Los Muertos has made very long shots that give the time to the eye to observe all details. Something which is, in these CGI-days, a rare fact. The finale is as bizarre as the one from Kubrick's 2001: A Space Oddysey. Don't break your head over it if you don't get it. As long as it leaves a mark on the mind and Jauja does!
Didier BECU
18/10/2014
---
Na zijn rol als Aragorn in de Lord Of The Rings-trilogie heeft Viggo Mortensen het zichzelf niet echt gemakkelijk gemaakt. De Deen had nadien maar weinig belangstelling in de glamourwereld en zocht zijn vertier in kleine rolletjes die vaak niet eens de cinema haalden. Voor zijn laatste rol ging hij nog een stap verder door in zee te gaan met de Argentijnse cineast Lisandro Alonso: een man die erom bekend staat om met de moeilijkste prenten af te komen. De metafysische boodschap die in Jauja schuilt zal zonder twijfel menig wenkbrauwen doen fronzen, maar dat neemt niet weg dat deze film een cinefiel avontuur is.
Alles is gefilmd met een afgerond 4/3-formaat waardoor het lijkt alsof je door zo'n oude viewmaster aan het kijken bent. De film speelt zich af in 1882 in Patagonië ten tijde van de zogenaamde verovering van de woestijn waarbij inboorlingen op vrij brutale wijze van hun grond werden verdreven. Gunnar Dinesen is een Deense ingenieur die bij deze opdracht helpt. Vreemd genoeg neemt hij tijdens zijn missie zijn vijftienjarige dochter Ingeborg (Viilbjørk Malling Agger) mee. Op een nacht loopt zijn dochter met een krijgsgevangene weg waarop zij is verliefd geworden. Gunnars collega's raden de ingenieur aan om niet alleen op zoek naar haar te gaan, maar de wil om zijn dochter terug te vinden is te groot.
Jauja is poëtisch, brutaal, ontzettend mooi maar waarschijnlijk voor heel wat kijkers ook wat te langdradig. Fans van Andrej Tarkovski daarentegen zullen in de wolken zijn met deze nieuwe film van de regisseur van La Libertad en Los Muertos die een patent lijkt te hebben op lange shots. De landschappen zijn adembenemend mooi en het oog krijgt genoeg tijd om alle details op te slurpen, iets wat tegenwoordig een zeldzaam gebruik is in de CG-wereld. Het einde van de film is minstens even bizar als dat uit Kubrick's 2001: A Space Oddysey. Maar wat geeft het dat geen mens het slot snapt, zo lang het maar imponeert, niet waar? En dat doet het!
Didier BECU
18/10/2014
---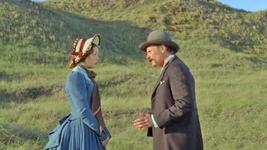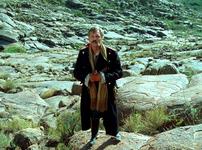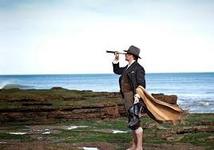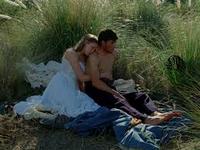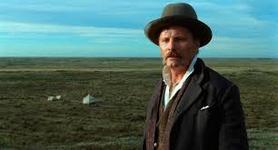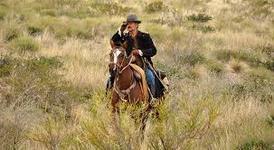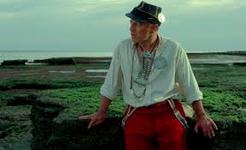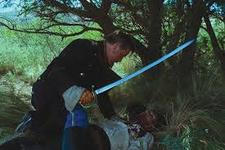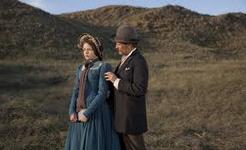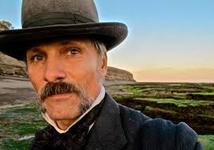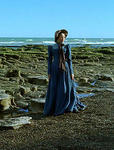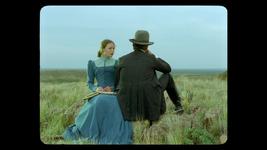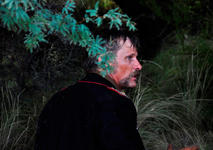 ---