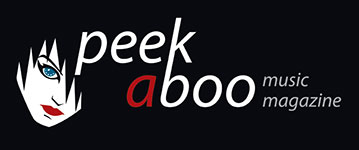 like this movie review
---
LIV ULLMANN
Miss Julie
Movie
Drama
[70/100]

Remain In Light
26/03/2015, Didier BECU
---
Miss Julie has no doubt both supporters and opponents. Some found its two hours the ultimate boredom, while others praised Liv Ullmann because she has done a lot with the actors. She was Ingmar Bergman's muse and the protagonist of numerous classics like Persona or Autumn Sonata, but occasionally Ullman becomes a filmmaker, the costume drama Miss Julie is the last one on her list.
Well, we write costume drama, but most fans of this genre probably won't like the film adaptation of the play by the Swedish writer August Strindberg, that was the subject of discussions at the end of the 19th century and was banned because Strindberg dared to tell a story about the love between an aristocratic woman (Jessica Chastain) and a lackey (Colin Farrell). It begins as an innocent (dangerous) game, because the count is on holiday. His daughter knows very well that there can't be any relationship, yet she defies the odds. John gets willingly carried away in this almost perverse power game, even though he has a relationship with cook Kathleen (Samantha Morton).
Such a dramatic story is like candy for Hollywood producers, but the Swedish diva does it differently..She situates the story in Ireland and follows in a faithful way Strindberg's work and as a consequence the film looks more like a play. This may seem tedious, but it is not. There are the handsome images of Mikhail Krichman (the cameraman of Andrey Zvyagintsev). And of course, there are also the great performances. Jessica Chastain is quite often scornfully described as the new Meryl Streep, but she proves once again that she is one of the best actresses of the moment. The choice for Colin Farrell is perhaps strange (we would never choose him!), but for once he isn't irritating.
Miss Julie is definitely not an easy film and takes a lot of courage to watch. But he who is keen enough to try (and you should be!), can now buy the movie on DVD via Remain In Light.
Didier BECU
26/03/2015
---
Miss Julie heeft zonder twijfel voor- als tegenstanders. Sommige vonden het werkstuk niet meer dan twee uur ultieme verveling, terwijl anderen Liv Ullmann prezen omdat ze alles uit haar acteurs wist te halen. Wie eerlijk is met zichzelf moet toegeven dat de regisseuse bij bepaalde critici iets meer mag dan de rest. Zij was immers Ingmar Bergmans muze en de hoofdrolspeelster in talrijke klassiekers als Persona of Herfstsonate. Maar af en toe duikt Ullman nog eens op als filmmaakster, het kostuumdrama Miss Julie is het laatste op haar lijstje.
Nou ja, we schrijven wel kostuumdrama, maar de meeste liefhebbers van dit genre zullen hoogstwaarschijnlijk niet hoog oplopen met de verfilming van het gelijknamige theaterstuk van de Zweedse schrijver August Strindberg dat op het einde van de 19e eeuw voor de nodige deining zorgde. Het toneelstuk werd verbannen omdat Strindberg het aandurfde om een verhaal over de liefde tussen een aristocratische vrouw (Jessica Chastain) en haar lakei (Colin Farrell) te vertellen. Het begint als een onschuldig (gevaarlijk) spelletje omdat de graaf op vakantie is. Zijn dochter weet dat er door het klassensysteem geen sprake kan zijn van een relatie, toch tart ze het lot. John laat zich gewillig meeslepen in dit bijna perverse machtspelletje, ook al heeft hij een relatie met de kokkin Kathleen (Samantha Morton).
Zo'n dramatisch verhaal is gedroomd snoepgoed voor Hollywoodproducenten, maar de Zweedse diva pakt het anders aan. Ze situeert het verhaal in Ierland en voor de rest volgde ze hondstrouw Strindbergs werk, waardoor Miss Julie meer op een toneelstuk dan op een film lijkt. Dat lijkt misschien vervelend, maar is het niet. Daar zorgen de knappe beelden van Mikhail Krichman (de cameraman van Andrej Zvjagintsev) voor. En natuurlijk zijn er ook de knappe vertolkingen. Jessica Chastain wordt vaak smalend de nieuwe Meryl Streep genoemd, ze bewijst toch nog maar eens dat ze één van de beste actrices van het moment is. De keuze voor Colin Farrell is misschien allesbehalve vanzelfsprekend (wij zouden hem toch niet kiezen!), gelukkig irriteert hij voor één keer niet.
Miss Julie is zeker geen gemakkelijke hap en vergt heel wat van de kijker. Dat is voor sommige kijkers in tijden waarin alles snel en hip moet zijn misschien veel gevraagd, maar wie het aandurft om in deze grote appel te bijten zal zonder meer zijn smakpapillen verwennen. Wie honger heeft, kan vanaf nu de film op dvd via Remain In Light vinden.
Didier BECU
26/03/2015
---
---