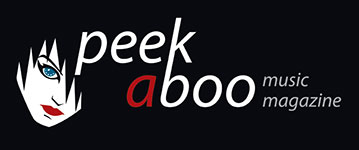 like this movie review
---
LONE SCHERFIG
THe Riot Club
Movie
Coming Of Age
•
Drama
[62/100]

LumiŤre
19/05/2015, Didier BECU
---
Last year the Danish director Lone Scherfig (Italian for Beginners, Wilbur Wants to Kill Himself, An Education and One Day) caused controversy with The Riot Club. The boozing students are snobs who look down on those who do not have the luck to study at Oxford University. The ten rude student are well aware of the fact that they are born with a golden spoon in their mouth, and that they will rule Britain after their university years. The story is not just a fiction, but is based on the play Posh by Laura Wade, who also wrote the screenplay. It is not said with so many words, but everything is based on the student club The Bullingdon Club in Oxford, which also had Prime Minister David Cameron as a member.
Centuries ago, the Riot Club was founded by the hedonist Lord Ryot. He wrecked and fucked everything he saw. He respected no one except himself. The (fictional) elitist clique still exists today, but it's anything but easy to become a member of it. Of course you have to be very rich (which is not a problem if you can study at Oxford University), but also be willing to let them humiliate you. Miles Richards (Max Irons, son of Jeremy) would love to be included in the company. His girlfriend Lauren (Holliday Grainger) who is studying at high school, does not understand why Miles swallows it all. But she loves her boy, so she accepts it. We see how rich sons shameless puke in the interior of a Lamborghini, or how they arrogantly parade in the streets of Oxford, but most of the film takes place in a pub. The ten organize a massive binge. They are the boss, and from the moment the gang has drunk several liters of alcohol, the dinner gets violent.
Lone Scherfig had to a handle many criticism. Not only because she criticized the British beau monde, but also because The Riot Club is no more than a moderate film that could be better. It remains difficult to guess what the Danish filmmaker wants to prove. That the rich are as filthy as a pig is or was it her intention to make an Oxford version of Caligula? She never manages to shock the audience and that should be the cas in a movie like The Riot Club if you want to impress. The young actors play pretty well, but they are so spineless that they don't impress. The last half hour is so painfully predictable that it even becomes boring and soporific. We see ten guys stepping out of line, and one will regret it.
Didier BECU
19/05/2015
---
Twintig jaar geleden schopte Erik Van Looy Vlaanderen een geweten met Ad Fundum door te tonen wat voor varkens studenten wel kunnen zijn tijdens hun doopactiviteiten. Verleden jaar zorgde de Deense regisseuse Lone Scherfig (Italian for Beginners, Wilbur Wants to Kill Himself, An Education en One Day) voor evenveel controverse met The Riot Club. Ze gaat zelfs een beetje verder dan Van Looy, want bij haar zuipen de studenten zich niet alleen lazarus, ook zijn het snobs die neerkijken op degenen die niet het geluk hebben om aan de universiteit van Oxford te mogen studeren. De tien onbeschofte vlegels beseffen zeer goed dat zij met een gouden lepel in de mond zijn geboren en dat zij na hun studentenjaren de plak in Groot-Brittannië zullen zwaaien. Het verhaal is niet zo maar een verzinsel, maar is gebaseerd op het toneelstuk Posh van Laura Wade die ook het filmscenario schreef. Het wordt met niet zo veel woorden gezegd, maar alles is gebaseerd op de studentenvereniging The Bullingdon Club uit Oxford, waarvan ook premier David Cameron lid was.

Eeuwen geleden werd de Riot Club door de hedonist Lord Ryot opgericht. Hij vernielde en neukte alles wat hij zag. Voor niets of niemand had hij respect, behalve voor zichzelf. Het (fictieve) elitaire clubje bestaat vandaag nog steeds, maar het is allesbehalve gemakkelijk om er lid van te worden. Je moet natuurlijk steenrijk zijn (wat geen probleem is als je aan de universiteit van Oxford kan studeren), maar ook bereid zijn om je te laten vernederen. Miles Richards (Max Irons, en jawel de zoon van Jeremy) wil dolgraag in het gezelschap worden opgenomen. Zijn vriendin Lauren (Holliday Grainger) die gewoon aan de hogeschool studeert (en waarop The Riot Club dus neerkijkt), begrijpt niet waarom Miles dit alles slikt. Maar ze houdt van haar jongen, en dus accepteert ze het allemaal. We zien hoe rijkeluiszoontjes schaamteloos het interieur van een Lamborghini onderkotsen, of hoe zij op arrogant wijze in de straten van Oxford paraderen, maar het grootste gedeelte van de film speelt zich af in een pub. De tien houden in een achterafzaaltje een grootschalige vreetpartij die alle scènes uit La Grande Bouffe doet verbleken. Zij zijn de baas, en vanaf het moment dat de bende de nodige liters alcohol naar binnen heeft, krijgt het etentje een gewelddadig karakter.

Lone Scherfig kreeg heel wat kritiek te verwerken. Niet alleen omdat zij de Britse beau monde op de korrel nam, maar vooral omdat The Riot Club een matige film is waar veel meer in zat. Het blijft moeilijk om te gissen wat de Deense cineaste wil bewijzen. Wil ze aantonen dat wie rijk is ook een varken is of was het gewoon de bedoeling om een Oxford-versie van Caligula te maken? Welke bedoeling ze ook mocht hebben, nooit slaagt ze erin om het publiek te choqueren en dat moet je in een film als The Riot Club doen indien je indruk wil maken. De jonge acteurs spelen vrij goed, maar ze zijn zo karakterloos dat ze ons koud laten. Het laatste halfuurtje is zelfs zo pijnlijk voorspelbaar, dat het saai en slaapwekkend wordt, en van zo'n club verwachten we dat niet! Het zijn tien kerels die over de scheef gaan, en eentje krijgt daar spijt van. Meer moet je er niet achter zoeken, en dat is veel te weinig om van een goede film te spreken, zeker als de maker Lone Scherfig heet.
Het uitgangspunt van The Riot Club zou normaliter voor vuurwerk moeten zorgen, maar Lone Scherfing kiest voor een Victoriaanse La Grande Bouffe waarin gezopen en gemept wordt, maar zij kan niet voorkomen dat de kijker na een tijdje in slaap dommelt.
Didier BECU
19/05/2015
---
---