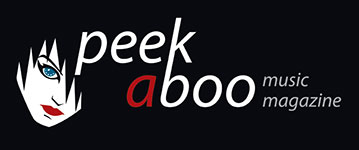 like this cd review
---
LOVE IN PRAGUE
Fallen Angels
Music
•
CD
[75/100]

Unknown Pleasures Records
08/12/2016, Marija BULJETA
---
Another interesting French duo from Lyon appears on the indie music scene. Although described as a post punk influenced band, listening to their second album Fallen Angels, I can think of some "shoegazing" bands that left a mark on me back in my high school days… I wouldn't go so far as to describe them as a Cocteau Twins and Joy Division cross breed, but more like Slowdive and Pale Saints. They are mellow, they are dreamy with a guitar that makes me think of My Bloody Valentine, Ride or early Lush, so yes, shoegazing is back I would say.

The album consists of 9 tracks, and that dreamy melancholic feel runs through it from the start to the very last song. Even though Benoît is not as elaborate in his vocal performance, he doesn't have to be; his almost narrative way of singing is directing the listener to where the main focus should be: Benoît's guitar and keyboard or Chloé's bass line. There isn't much change in the general feel of each song but some tracks can be labelled as post punkish such as Never Ending Story or Lost.

However my personal favorites are Fallen Angels and Alone since I still cherish the time of "shoegaze" bands and it seems that the interest in the genre is being renewed as I discover more recent bands reinventing the sound today. But even saying so, Love in Prague put their own stamp on the music they're creating, as there is never a step back in time, only forward, and future is what you can here today on Love in Prague's new album.
Marija BULJETA
08/12/2016
---
Een interessante Frans duo komt uit Lyon. Hoewel het als postpunk wordt omschreven, denk ik bij hun tweede album Fallen Angels toch aan de shoegazebands die een stempel op mijn jeugd hebben gedrukt. Ik zou niet zo ver gaan om ze als een kruising van Cocteau Twins en Joy Division te beschouwen, maar eerder Slowdive en Pale Saints. De muziek is zacht, met wat dromerige gitaren die mij aan My Bloody Valentine, Ride of het vroegere werk van Lush doen denken, dus ja, shoegaze is terug zou ik zeggen.

Het album bestaat uit 9 tracks en het dromerige melancholische gevoel hoor je vanaf het begin tot de allerlaatste seconde. Hoewel Benoît geen grote variatie in zijn stem legt, stoort dat niet. Een stem die uiterst goed past bij zijn gitaar- en keyboardwerk en bij Chloés bas. De algemene sfeer van elke song verandert niet echt, maar sommige tracks zoals Never Ending Story of Lost krijgen toch het postpunketiket.

Mijn persoonlijke favorieten zijn Fallen Angels en Alone omdat ik nog altijd de shoegazetijd koester en het lijkt erop alsof de belangstelling voor dit genre terug is, want ik ontdek steeds meer recente bands die het geluid vandaag opnieuw uitvinden. Maar Love In Prague zet zijn eigen stempel op de muziek. Het is geen stap terug in de tijd, wel vooruit, en de toekomst is wat je op dit nieuwe album van Love In Prague kan horen.
Marija BULJETA
08/12/2016
---