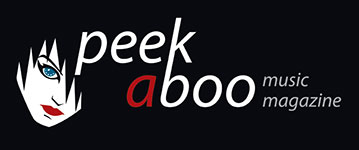 like this article review
---
LOVE IN PRAGUE
Ten Albums That Changed Our Life
Article
10/12/2016, Didier BECU
---
We asked the French dark wave band Love In Prague to come up with ten albums that changed the life of the members. The band decide to name five each of them..
We begin with the choice of Benoit.
1. THE CURE – Pornography
Timeless album. The sound is quite strange, drums and bass are mixed quite loud and the singer seems to be alone in this world, lost in his art. An essential piece of work in rock music.
2. DEPECHE MODE – Violator
This record was released at a time when electronic music was not really "fashionable" in the alternative rock music press and that was a really good surprise. One of the best synth pop album of all time in my opinion.
3. CLAN OF XYMOX – Clan Of Xymox
I was clubbing quite a lot when I discovered this record. A pure gemma of dark wave sound !
4. THE SISTERS OF MERCY – Floodland
Big sound, the producer worked with Meat Loaf and that gave you an idea… A masterpiece and a new direction for The Sisters Of Mercy. Some couple of songs got heavy airplay on the dancefloor and its still does ! Good clubbing memories and really atmospheric tracks like Colours or Driven Like The Snow… Pure magic.
5. JOY DIVISION – Closer
One of the best ever. No comment !
And here are the five records Chloé has chosen...
1. U2 – The Unforgettable Fire
U2 is one of my favourite bands ever and its material is like the soundtrack of my life. The making of the documentary made me decide to make music myself.
2. LUNATIC ASYLUM – A Lunatic Space Oddysey
Rave anthem of the 90's! This music saved my life and I still listen to it with great pleasure.
3. PLACEBO – Placebo
I heard this record for the first time on the radio and it will certainly not be possible today (or only on webradio). This band, and Lemmy who I did not mention in this list, were a big influence on my bass playing.
4. VELVET ACID CHRIST – Calling OV The Dead
A very electro-indus album. The best of that scene and the sound of my first Goth parties!
5. CHRISTOPHE – Aimer Ce Que Nous Sommes
A French artist I discovered again whith this album. Very beautiful and even sometimes melancholic songs. To me, the best French songs are the saddest… The production of this masterpiece album is purely amazing !
This is a list of 10 albums. These records are essential for us.
Didier BECU
10/12/2016
---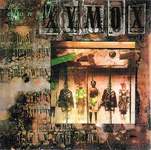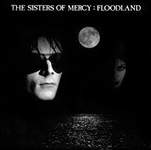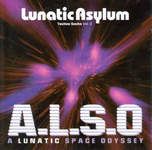 ---