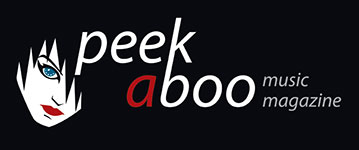 like this cd review
---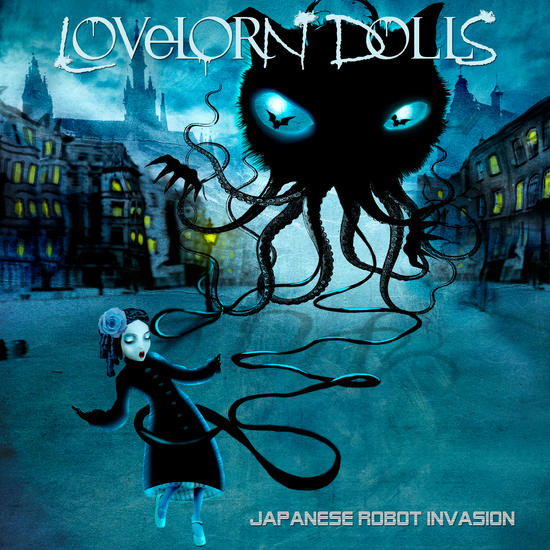 LOVELORN DOLLS
Japanese Robot Invasion
Music
•
CD
Electro Rock
•
Gothic Rock
•
Metal
[99/100]

Alfa-Matrix
18/09/2014, Filip VAN MUYLEM
---
This new album was one of the long awaited albums and confirms everything: Belgium really has talent! This female fronted electro gothic rock band has everything to conquer the status of a superstar! It's not only the catchy melancholy, the perfect melodic sound, the lyrics, the artwork, the passion or the perfect vocals: no, their music is just like superglue. Once it's dropped on you, it's impossible to get rid of it! The EP The Thrill was already reviewed and repeating that would be a bit dull, so when interested: read it here
It all starts with the catchy Happy valentine, the beginning might remind you of Marilyn Manson, but once Ladyhell opens her throat and starts to sing this tracks reaches its first high. The vocals will enchant you. The melancholy and the guitars are just so perfect! The EP tracks have disappeared.
Long Awaited Kiss has a more eclectic minded start, with a bit of drum 'n bass and a real metal minded guitar sound and a smooth melancholic drive that somehow will make you smile and feel a bit happier. Japanese Robot Invasion goes further down the eclectic lane with vocals that feel like as if there is indeed an urgent need to run and escape from an invasion of Japanese robots!
Curse of the crab is a track that talks about cancer and hits you hard. One can call it a depressing pearl. Their own version of the mega hit Just like heaven (The Cure) proves that they are really gifted as you can only destroy the beauty of the original, but they didn't and simply added enough of their own sound and created a track of their own (just like K-Bereit did with A Forest). Their vampire Gothrock Blood Moon is ready to become an instant classic for lovers of this genre! The vocals sound very close to a mature version of Sylver aka Silvy De Bie (and that is a great thing).
The last one is more into trip hop genre (Tricky and Massive Attack with some influences from Clan of Xymox and added with the most beautiful vocals you can think of! It changes halfway from a more poppy to a clear electro rock sound.
The conclusion is quite simple: a perfectly crafted diamond of the most expensive kind! So buy it, book or go see them, talk about them and help them grow!
TRACK-LISTING
CD1
01. Happy Valentine
02. The Thrill
03. Long Awaited Kiss
04. Japanese Robot Invasion
05. Miss Friday Night
06. Curse Of The Crab
07. Just Like Heaven
08. Blood Moon
09. Jasmina
10. Wolf Inside

CD2 "Robots Are Coming" – bonus disc only available in the limited carton box edition
01. The Thrill (EVESTUS rmx)
02. Happy Valentine (CONSUMER JUNK rmx)
03. Miss Friday Night (COSMIC ARMCHAIR rmx)
04. Curse of the Crab (NEIKKA RPM rmx)
05. The Thrill (BEYOND VIOLET's 80's Synthrmx)
06. Miss Friday Night (ZEITGEIST ZERO rmx)
07. The Thrill (JUNKSISTA rmx)
08. Long Awaited Kiss (HELL:SECTOR rmx)
09. Miss Friday Night (CHIT CHAT SEX BAND rmx)
10. Happy Valentine (Tom Erik Isaksenrmx)
Filip VAN MUYLEM
18/09/2014
---