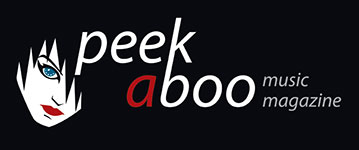 like this cinema review
---
LUC BESSON
CINEMA: Lucy
Movie
•
Cinema
Action
15/09/2014, Didier BECU
---
Film fans from all over the world, hear this: after having made so many crap, Luc Besson finally has come up with a movie that matters (even if some will classify it as pretentious!)
The concept is based on the almighty question what should happen if someone would use his brains for a full 100%. In the case of Besson this doesn't result in some Einstein, but an extremely intelligent fight machine. The wrapping (in a manner of speaking!) comes in the form of Lucy (Scarlett Johansson) who becomes (unwanted) a drug smuggler. Just like three other victims, Mr. Jang (Choi Min-sik) sews a strange blue powder in her belly. Lucy can escape, but the drug already has turned Lucy into a very smart super woman!
Stupid nonsense, you think? Well, the story certainly is, but Besson has succeed in turning this silly script in a phenomenal visual feast that remind us to (especially the last half hour) to that other Johansson-masterpiece: Under The Skin. Besson never has been a sober guy and without blushing he compares the last part with Kubricks 2001:A Space Oddysey. Never believe that! But the fact remains that it is an impressive form of cinema. Of course, as always, the French director looses his coolness by adding some stupid chasing scenes that seem to come straight out of Taxi, but that's only a minor point! The star from Lucy is of course Scarlett Johansson: a face that is created to star on the silver screen, and as bonus you get one of the best current actresses, so what more do you want?
The chance is rather big that the popcorn generation will hate this one, but Besson thought at least once in his career at the movie fan. Nah, we don't salute you, but this is a very welcome retreat!
Didier BECU
15/09/2014
---
Filmfans aller landen verenig u, want Luc Besson is er na ontelbare vehikels zo waar in geslaagd om de wereld een goede film te schenken, ook al zullen sommigen het maar een pretentieuze bedoening vinden!
Het concept is gebaseerd op de aloude vraag wat er zou gebeuren indien iemand zijn hersenen voor 100% zou gebruiken. In het geval van Besson heeft zoiets geen Einstein tot gevolg, wel een hyperintelligente vechtmachine. Het omhulsel (nou ja) is Lucy (Scarlett Johansson) die tegen haar wil in de rol van drugkoerier krijgt. Zij krijgt, net als drie andere pineuten, door Mr. Jang (Choi Min-sik) een vreemd blauw poeder in de buik genaaid. Lucy kan wel ontsnappen, maar ondertussen heeft het goedje er wel voor gezorgd dat de blondine geen katje is om zonder handschoenen aan te pakken.
Lulkoek? Wat het verhaal betreft zeker, maar Besson heeft deze onzin op een visueel verbluffende wijze ingekleed die (een beetje) aan Under The Skin (vooral het laatste halfuur) doet denken. Besson geneert zich niet om dat deel meteen met Kubrick's 2001:A Space Oddysey te gaan vergelijken, feit is wel dat het imponeert. Hij kan zich weliswaar zich niet altijd beheersen, zo is de achtervolgingsscène in pure Taxi-stijl ronduit overbodig. En de ster van de avond dat is natuurlijk Scarlett Johansson: een gezicht dat voor het grote scherm is geboren en ze is daar bovenop nog eens één van de beste actrices van dit moment.
De kans dat popcornverslavende tieners Lucy de grond zullen inboren is reëel, maar Besson heeft ten minste één keer in zijn prulcarrière ook aan de filmliefhebber gedacht!
Didier BECU
15/09/2014
---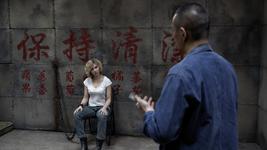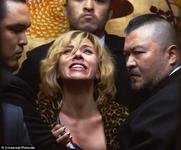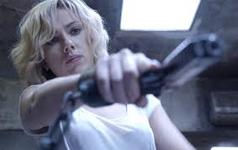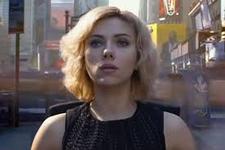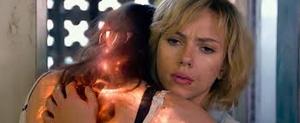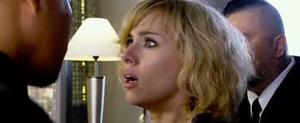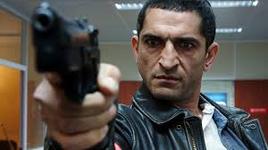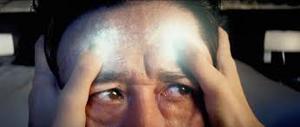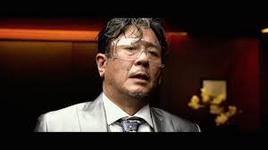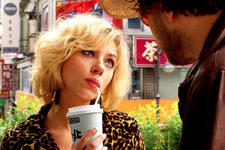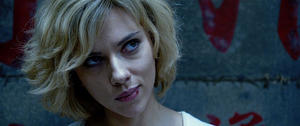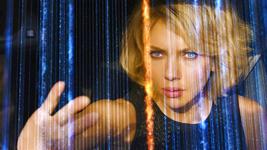 ---