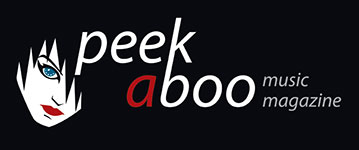 like this movie review
---
LUC BESSON
Malavita
Movie
Comedy
•
Crime
[66/100]

Belga Films
10/03/2014, Didier BECU
---
Once I had the dream thinking that Robert De Niro would be an eternal synonym for outstanding acting. In a way he was, at least in times when he was the favourite actor from Martin Scorsese. But since someone thought he could be a comedian as well, things have gone terribly wrong. Afterwards De Niro became more like a trademark for movies you'd better avoid. The famous New Yorker nowadays might think of a sequel from Taxi Driver, but we all know that he'll never top his brilliance. And yet things seem getting better. His small uncredited role in American Hustle was delicious and in the newest comedy Malavita he is good as well. The secret recipe? Let him just play a criminal....

Malavita is not outstanding cinema, after all it's a Besson-movie, but this comedy works. Fred Blake (Robert De Niro) is a former crook who had the guts to betray his "family" to the FBI. A quite dangerous situation as Fred and his family now become part of a protected witness-programme. And so he has to go with wife Maggie (Michelle Pfeiffer), daughter Belle (Dianna Agron, from Glee) and son Warren (John D'Leo) to Normandy. A place where nothing ever happens! His neighbours think he's just there to write a book about World War II, but of course one moment the truth arises.


The most bizarre thing about this movie is that the script is based on a book from Tonino Benacquista. Perhaps the name doesn't immediately rings a bell, but he's the brain behind topmovies like De Battre Mon Coeur S'Est Arrêté or the Audiard-hit Sur Mes Lèvres. As expected Luc Besson makes something totally different from it. But this time even his enemies can sleep on both ears as Malavita is more than decent.

De Niro is just playing on automatic pilot, but it works. And yes, everything will once fade away, except the eternal beauty (and her acting skills!) from Michelle Pfeiffers will forever remain. And what about upcoming star Dianna Agron? Yes, for her we would even consider watching an episode from Glee. Kind of! All jokes aside: Malavita is great popcorn-entertainment, and you don't even have to be ashamed about that!

Malavita is released on Belga Films and comes in a handy combopack in where you have both the DVD and the Blu-ray.
Didier BECU
10/03/2014
---
Wellicht zal Robert De Niro jammer genoeg voor mij eeuwig een synoniem voor ontgoocheling blijven. Ooit dacht ik dat de New Yorker de beste acteur aller tijden was. De lievelingsacteur van Martin Scorsese was dat ook, ten minste toch tot ergens in het midden van de jaren 80. Nadien werd de karakterkop een schim van zichzelf, en zelfs minder dat. Meer zelfs, zijn naam betekende vanaf dan eigenlijk dat het om een film ging waaraan je maar beter je kostbare tijd niet besteedt. De acteur droomt tegenwoordig wel luidop over een sequel van Taxi Driver, maar niets lijkt erop dat hij er zal in slagen om zijn torenhoge niveau van toen terug zal kunnen toveren. En toch is er beterschap in zicht. Zijn rolletje in American Hustle was overheerlijk en ook in deze nieuwe misdaadkomedie is De Niro uiterst genietbaar. Het geheim van het recept? Laat De Niro gewoon een maffiabaas spelen...


Malavita is wel geen baanbrekende cinema, ten slotte gaat het nog altijd om een Besson-film, maar de komedie is onderhoudend en zelfs leuk! Fred Blake (Robert De Niro) is een voormalige crimineel die het aandurfde om zijn maffiafamilie bij de FBI te verlinken. Een zeer gevaarlijke beslissing waardoor Fred en zijn gezin van getuigenbescherming geniet. Samen met vrouw Maggie (Michelle Pfeiffer), dochter Belle (Dianna Agron, inderdaad uit Glee) en zoonlief Warren (John D'Leo) verhuist Fred naar Normandië waar niks te beleven valt. De buren weten niet wat er op Freds kerfstok staat. Voor hun is hij niet meer dan een maffe Amerikaan die een boek over de Tweede Wereldoorlog wil schrijven, maar dat blijft uiteraard niet lang duren.


Het bizarre aan dit verhaal is dat het eigenlijk over een boek van auteur Tonino Benacquista gaat, een man die verantwoordelijk voor keiharde misdaadverhalen als De Battre Mon Coeur S'Est Arrêté en de Audiard-hit Sur Mes Lèvres is. Zoals te verwachten viel, tapt Besson natuurlijk uit een heel ander vaatje. Maar deze keer mogen zelfs zijn grootste vijanden op beide oren slapen omdat de Franse megaster zich heeft weten te beheersen. Een Besson-film blijft nog altijd zowel letterlijk als figuurlijk explosief, desalniettemin is deze komedie niet onnozel en dat wil ook wat zeggen.

De Niro speelt wel gewoon op automatische piloot, maar schittert toch. Alles zal wel ooit vergaan, alleen Michelle Pfeiffers schoonheid (en in dit geval een heel klein beetje haar acteertalent) blijft bestaan. Voor Dianna Agron zouden we zelfs overwegen om eens naar een aflevering van Glee te kijken. Popcornvermaak zonder dat je er moet voor schamen, dat is Malavita.


Malavita is uitgebracht door Belga Films en dat in een handig combopack waarin je zowel de dvd als de Blu-ray vindt.
Didier BECU
10/03/2014
---
---