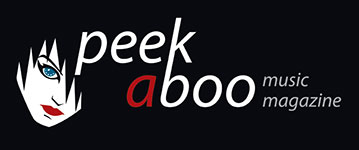 like this article review
---
LUC WAEGEMAN (KINKY STAR RECORDS, WAGONMAN)
Ten Albums That Changed My Life
Article
15/07/2015, Didier BECU
---
Everything in life is a spiral. A long long time ago (sorry Luc), Luc Waegeman was my inspirator to start digging the underground and write a fanzine. Today I ask the man who founded Kinky Star Records and gave (something like) a thousands bands a chance, to come up with the albums that inspired his life.
Didier asked me to tell about 10 albums that changed my life. Here they are, mostly connected with a live concert experience in my early years, when I was still living in Antwerp and especially interested in the punk and new wave underground scene of the early 80s. So, all places I mention were famous punk underground places I regularly visited between the age of 15 and 25
1. The Kids - The Kids
The Kids gave me the first real live experience with a show at the Aalmoezenier on a Sunday afternoon in the summer of 1979. Spitting punks, pogo-ing and chanting! 'real anarchists'! Have been airdrumming their first album for hours and hours. 'If the Kids are united, they will never be devided' (Sham 69)
2. PIL - Metal Box
OK, after Sex Pistols, we first had the great Public Image Ltd album and single played by all underground DJ's at the Cinderella, Domino, Witte Waag and other great clubs. But dub bassist Jah Wobble blew my mind and my ears with a concert at the Brielpoort, Deinze, where they started the concert with a bomb blast, the cynical Lydon laugh and a big 'wall, so no one could see anything on stage. ;-)
Bought the original metal film box at Brabo Records at the Grote Markt, Antwerp.
3. JJ Burnel - Euroman Cometh
This is the solo album by The Stranglers bassist. Musically for me it was a new interesting crossover of electronic sounds with rock wave. Also very inspiring for my Wagonman solo project. JJ Burnel and The Stranglers are a very big inspiration. Also lyrically. In 1978 (cold war period) he was telling about the idea of the United States of Europe. 'A Europe riddled with American values and Soviet subversion is a diseased sycophantic old whore: a Europe strong, united and independent is a child of the future.' stated JJ Burnel in the inner sleeve.
4. The Sound - Jeopardy
Another English post-punk band that released its debut in 1980 and that I liked a lot. Especially because of the 'underdog singer' Adrian Borland, who was also angry about the weapon industry. 'Who the hell makes those missiles?' A big underestimated singer and band. Check the Belgian The Sound Tribute Band with Peter Slabbynck (ex RZ) if you can. (laughs).
5. Bauhaus - In the Flat Field
The darkest kind of music I'd never heard before. And especially the bariton voice of 'The Godfather of Goth', Peter Murphy. Also the vampire movie 'The Hunger' with Catherine Deneuve and David Bowie and the Bauhaus concert in the movie made a big impression on me and formed my curiosity for 'the dark'. ;-)
6. The Cure - Pornography'
OK, if we talk about darkness, this one was for me the heaviest booze and dope album I could imagine in 1982. Saw them live at Hof Ter Loo with the 'Faith' tour and that was very nice, but I will never forget their second Pornography concert at Alpheusdal, Berchem. Just came out from the dark hole, as a zombie, completely desorientated, In the Hanging Garden.... Waw!
7. Spacemen 3 - The Perfect Prescription
So, I wanted more of this spaced out punk psychedelica. During my studies I hung out a lot with these anarchist students in their house with bar, cinema and stage, called the 1000 Appeltjes. Was also practicing there with my old band Shakin' Zorro & The Bandoleros. But one night I saw this spaced out band, all hidden in smoke, behind their long hair, sitting on barstools with their backs to the crowd but completely connected with everyone, turn on, tune in, drop out. What an experience! ;-)
8. Chrome - Half Machine Lip Move
A much more experimental, industrial, post-punk band. Chrome had me from the start with this album. Very pure, collage style, lo-fi but still very catchy, mysterious and spacey. All ingredients I like. ;-) Thanx to Wim of Ciné Palace in Kortrijk who invited them for a reunion concert which was the best concert in years I saw! ;-)
9. 13th Floor Elevators - The Psychedelic Sounds
10. Iggy & The Stooges - Raw Power
Actually, I put these albums here because they made a big impression on my life and I don't want to explain any further on these, except that I had the honour and the luck of the moment that I met both of these guys, Roky Erickson and Jim Osterberg, and that also changed my life in a good way! ;-)
And also these albums had a big impact on me:
The Stranglers - Black & White
Jimi Hendrix - -Are You Experienced
Johnny Thunders - Hurt Me

Now I'm gonna stop! Thanx Didier!
Didier BECU
15/07/2015
---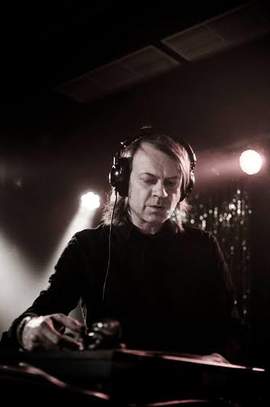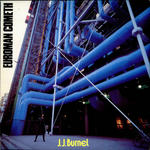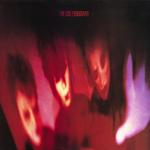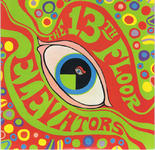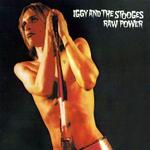 ---