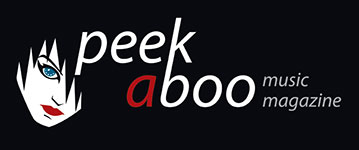 like this cd review
---
LUCERO
All a Man Should Do
Music
•
CD
Country-Rock
•
Punk
•
Rock
[90/100]

ATO Records
08/10/2015, William LIÉNARD
---
The country-punk cult band Lucero (Memphis, USA) is back with its eleventh album. The members are influenced by The Clash, The Replacements and Bruce Springsteen, and these influences are cast in ten beautiful rock ballads. We hear early Bruce Springsteen and the country-folk sound of Eagles, with a dash of adventurousness à la The Clash, but Lucero is strong enough to make the difference, because the compositions sound not only excellent, they are also strong with meaningful lyrics. That is not surprising, because Lucero was formed in 2000 and has built up a solid reputation with albums and live performances.
We don't write it often, but in fact All a Man Should Do contains no weak composition. Yes, sometimes it sounds like the rocking Bruce Springsteen of the Born to Run album, with a magnificent piano, hectic percussion and popping saxophones between the melodious guitar sound (Baby Don't You Want Me, Can't You Hear Them Howl, Throwback No 2, Young Outlaws). In his lyrics, Ben Nicols talks about the duality of relationships, getting older and finding one's place in the world.
In Went Looking for Warren Zevon's Los Angeles, the rock tempo is exchanged for a more peaceful country-folk pace. The piano is very present, backed by sparkling guitars and pounding percussion, over which the gorgeous vocals are laid and the voice is doubled for the catchy chorus. The Man I Was is the country ballad which Eagles never wrote, again with a beautiful piano, sparkling and bell-like guitars and Ben Nicols slightly husky voice as the perfect accompaniment. In I Woke Up in New Orleans, the tempo is lowered to the level of a singer-songwriter ballad, and guitars and piano are supported by brass instruments. A beautiful composition. They Call Her Killer begins with echoing guitars and the sound of an accordion, and turns into a slow rock ballad through which the ghost of Bruce Springsteen floats once more.
I'm in Love with a Girl is a cover of the Big Star song (1974). That is a good choice, because the composition perfectly matches the rest of the material, but Lucero upgrades the song considerably by supplementing the basic music track of the original with quietly buzzing guitars, slide guitar, gorgeous piano playing and a ladies choir for the chorus (Jody Big Star!). Again very nice. On the final track My Girl Me in 93, Ben Nicols voice sounds more hoarse and bolder than on the previous tracks. This creamy country-rock ballad ends the album in an excellent way with piano, guitars and percussion.
Tracklist:
1 Baby Don't You Want Me
2 Went Looking for Warren Zevon's Los Angeles
3 The Man I Was
4 Can't You Hear Them Howl
5 I Woke Up in New Orleans
6 Throwback No 2
7 The Call Her Killer
8 Young Outlaws
9 I'm in Love with a Girl
0 My Girl Me in 93
'Can't You Hear Them Howl'
'Went Looking For Warren Zevon's Los Angeles'
William LIÉNARD
08/10/2015
---
De uit Memphis afkomstige country-punkcultband Lucero is terug met z'n elfde album. Het gezelschap noemt zich beïnvloed door The Clash, The Replacements en Bruce Springsteen en op All a Man Should Do worden die invloeden in tien prachtige rockballades gegoten. We horen vroege Bruce Springsteen en het country-folkgeluid van de Eagles met een scheutje avontuurlijkheid à la The Clash, maar Lucero is sterk genoeg om op eigen benen te staan, want de composities klinken niet alleen uitstekend, ze zijn ook sterk en voorzien van zinnige songteksten. Dat hoeft niet te verbazen, want Lucero bestaat al sinds 2000 en heeft ondertussen een stevige reputatie opgebouwd met z'n albums en liveoptredens.
We schrijven het niet vaak, maar op All a Man Should Do staat eigenlijk geen enkele zwakke compositie. Ja, soms klinkt het zoals de rockende Bruce Springsteen op het legendarische Born to Run-album, met prachtig pianospel, ploffende percussie en nadrukkelijke saxofoons tussen de welluidende gitaren (Baby Don't You Want Me, Can't You Hear Them Howl, Throwback No 2, Young Outlaws). In z'n songteksten heeft Ben Nicols het over de dualiteit van relaties, het ouder worden en het vinden van je eigen plaats in de wereld.
In Went Looking for Warren Zevon's Los Angeles wordt het rocktempo ingeruild voor een rustiger country-folk ritme. De piano is heel erg aanwezig, gesteund door parelende gitaren en bonkende percussie, waarover Ben Nicols prachtige vocalen legt en de stem is verdubbeld in het aanstekelijke refrein. The Man I Was is de countryballade die de Eagles nooit schreven, opnieuw met prachtig pianogeluid, sprankelende en belachtige gitaren en Ben Nicols lichtjes hese stem als perfecte vocale begeleiding. In I Woke Up in New Orleans wordt het tempo verlaagd tot het niveau van een singer-songwritersballade waarvoor de gitaren en piano de steun krijgen van koperinstrumenten. Een mooie compositie. They Call her a Killer begint met galmende gitaren en het geluid van een accordeon en ontpopt zich tot een trage rockballade waardoor opnieuw de geest van Bruce Springsteen waart.
I'm in Love with a Girl is een cover van de Big Star-song uit 1974. Dat is een goede keuze want de compositie past perfect bij de rest van het materiaal, maar Lucero geeft de song ook een flinke upgrade door de eenvoudige muziektrack van het origineel aan te vullen met rustig zoemende gitaren, slidegitaar, bloedmooi pianospel en een dameskoortje voor het refrein (uitgerekend door Jody van Big Star!). Opnieuw heel erg mooi. En dan is er nog My Girl Me in 93, waarin Ben Nicols stem heser en nadrukkelijker klinkt dan in de eerdere composities. Met piano, gitaren en percussie sluit deze smeuïge countryrockballade het album op een uitstekende manier af.
William LIÉNARD
08/10/2015
---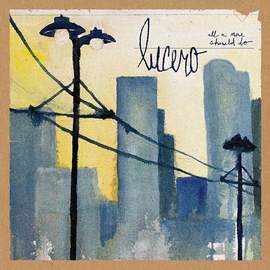 ---