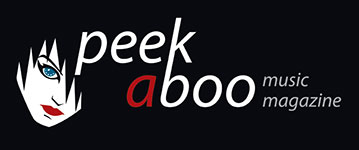 like this cult movies review
---
LUCIO FULCI
The New York Ripper
Movie
•
Cult movies
Giallo
•
Horror
•
Slasher
[85/100]

Shameless
29/10/2014, Didier BECU
---
I know it keeps some persons awake, but I never asked myself the question how far directors can go to shock their audience. After all it's only film, but I'm sure if you put the question to the Italian horror master Lucio Fulci, he'll say: 'Very far!" Many people had their difficulties with his definition of gore and a film like The New York Ripper was even banned in some countries. These days such a warning looks rather cool on a cover, but back then it simply meant that many people were never able to see the movie! Today The New York Ripper is both known as one of the best giallo's ever and also one of the most brutal slasher ever made!
If you are one of those who shut their eyes during the scene from Dali's Un Chien Andalou in which someone cuts an eye in two, then you definitely will faint if you see this movie! The plot is very simple, you can even ask yourself if there is any plot at all! New York is frightened by a serial killer who picks up all the most beautiful ladies in town. That's of course the ideal excuse for Fulci to include lots of scenes with nude bodies. But mind you, Fulci is not the kind of director who uses horror to bring you porn. Just like Dario Argento, Lucio Fulci knows very well how to bring brutality with style. Some horror fans have compared this classic to Maniac by William Lustig, but The New York Ripper is harder. Especially the character of the serial killer is quite weird. You only know in the very last minutes who is the one who murders beauties with a razor blade, but you can hear the voice: Donald Duck! Talking about originality and bizarre ideas!
The New York Ripper is worldwide released on DVD on several small labels, but the ultimate Blu-ray is released on the British Shameless-label (the one with the yellow covers!).
Didier BECU
29/10/2014
---
Zelf heb ik er nooit bij stilgestaan omdat een film altijd een film blijft, toch vragen heel wat mensen zich af hoe ver cineasten kunnen gaan om het publiek te choqueren. Voor de Italiaanse regisseur Lucio Fulci is het antwoord daarop "zeer ver". Heel wat van zijn werken zijn door moraalridders verguisd en The New York Ripper werd zelfs in heel wat landen verbannen. Tegenwoordig oogt zo'n verbanning uiterst cool op een dvd-doosje, maar destijds betekende dat wel dat de meeste mensen de film gewoon nooit te zien kregen. Vandaag staat The New York Ripper niet alleen bekend als één van de niet te missen giallo's, maar ook als één van de meest brutale slashers die ooit is gemaakt.
Wie ooit zijn ogen sloot toen hij zag hoe Dali in Un Chien Andalou een pupil doormidden sneed, zal dat zeker ook doen in deze film. De plot, mocht die al aanwezig zijn, is van geen belang. In New York loopt er een seriemoordenaar rond en als slachtoffers kiest hij er de allermooiste vrouwen uit. Dat is natuurlijk een ideaal excuus voor Fulci om zijn film vol schaars geklede (als ze al gekleed zijn!) dames te stoppen. Fulci is evenwel meer dan zo maar een regisseur die goedkope porno in een horrorfilm verstopt. Net zoals zijn landgenoot Dario Argento weet hij uitstekend hoe je brutaliteit stijlvol moet verfilmen. Heel wat films hebben deze cultklassieker met Maniac van William Lustig vergeleken, toch gaat Fulci een stapje verder. Vooral het personage van de seriemoordenaar is hoogst eigenaardig. Het duurt wel 80 minuten vooraleer je weet wie al deze mooie vrouwen met een scheermes bewerkt, maar je hoort wel de hele tijd de stem. En neen, het is niet zo maar een stem, wel die van Donald Duck! Over originaliteit en bizarre ideeën gesproken.
The New York Ripper is ondertussen al wereldwijd door heel wat kleine labels op dvd uitgebracht, maar voor de ultieme Blu-ray moet je bij het Britse Shameless-label zijn (jawel, die met hun gele hoesjes!)
Didier BECU
29/10/2014
---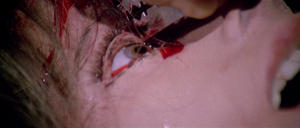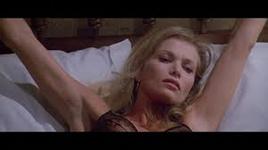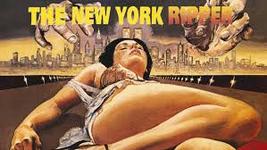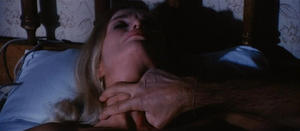 ---