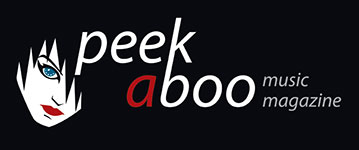 like this article review
---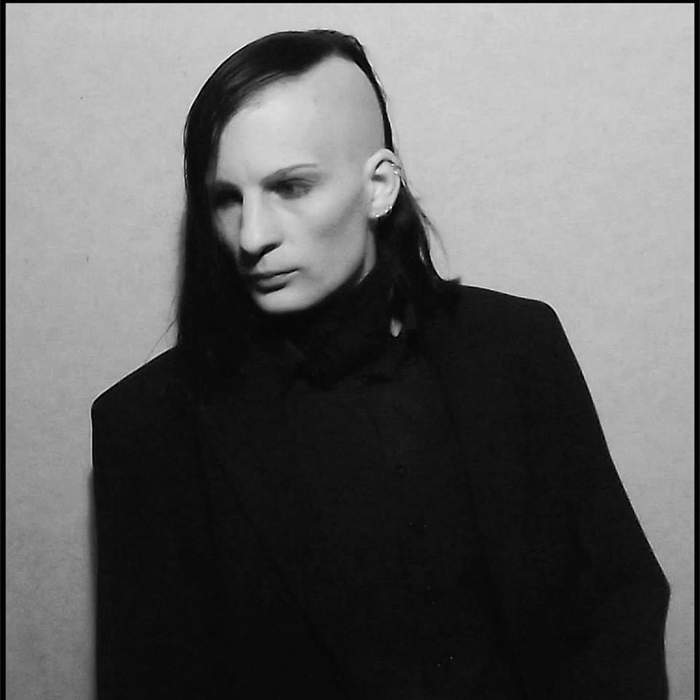 LUDOVIC DHENRY
Ten Albums That Changed My Life
Article
09/12/2016, Didier BECU
---
Ludovic Dhenry recently surprised us with the CD of Résonance Magnétique, and two months later the French musician is back with another CD of one of his other projects (Exponentia). Peek-A-Boo asked him to tell us which ten records changed his life.
1. LACRIMOSA - Elodia
This is by watching the video clip of Stolzes Herz. I bought the VHS tape at an independent record store. The first album I bought was Elodia, the symphonic arrangements and the production are beautiful. This band is one of my influences, undoubtedly.

2. SOPOR AETERNUS - Dead Lovers' Sarabande
The voice of Anna Varney Cantodea and the baroque influences in his music are very pleasant. Hades Pluto is my favorite title of this artist. The break in the middle of the track, with the church organ, is the reason why.

3. UMBRA ET IMAGO – Infantiele Spiele
The album contains the song Gothic Erotic with Gregorian chant, from beginning to end with a harpsichord. This track was a delight at the gothic dance floor.

4. GOETHES ERBEN - Der Traum an die Erinnerung
This band impressed me with its dark and theatrical music, 5 Jahre is the track that I like most of this album.
5. SEELENKRANK - Silent Pleasures
If I had to introduce someone to electro goth music, I would advise him to listen to Dein Fleisch. Seelenkrank is the project I prefer of Chris Pohl. For me it is his darkest project.
6. DIARY OF DREAMS - One of 18 Angels
I discovered this band at a concert during a festival in Belgium. The melancholic music and the dark voice of the singer attracted me. I immediately realized that I just discovered a band that I would love. I especially like the song Chemicals.
7. GHOSTING - Der Magische Puls
An electro album with a German voice, modified by a multi-effects processor. Unfortunately this project does not exist anymore, it's a pity.

8. DIE FORM - Histories Volume 2
Die Form's sound has a strong personality. As an indelible mark which can't be erased. Alternative music, electronic sequences and sound effects of Philippe Fichot and voices (female and male/Fx). My favorite track is Phenomena Of Visitation 3.

9. GEORGE FRIDERIC HANDEL
I am passionate about classical and Baroque music, it is difficult to choose a particular composer. Indeed, the symphonies of the classical and romantic period differ from the concerto of the Baroque period. The composition processes are not the same, the atmosphere is totally different, and I confess that I prefer the work of Händel.

10. DAS ICH - Die Propheten
I remember the first time I saw Das Ich in concert, I was very impatient to hear the voice of Stefan Ackermann and to see his scenic performance, especially when doing the song Die Propheten.
Didier BECU
09/12/2016
---
Ludovic Dhenry verraste ons onlangs met de laatste cd van zijn project Résonance Magnétique, en twee maanden later is de Franse muzikant er opnieuw met een nieuwe cd van één van zijn andere projecten (Exponentia). Peek-A-Boo vroeg hem om ons te vertellen welke tien platen zijn leven veranderden.

1. LACRIMOSA - Elodia
Datt kwam door te kijken naar de videoclip Stolzes Herz. Ik kocht de videotape bij een kleine platenzaak. Het eerste album dat ik kocht was Elodia, de symfonische arrangementen en de productie zijn prachtig. Deze band is zonder twijfel een van mijn invloeden.

2. SOPOR AETERNUS- Dead Lover's Sarabande
De stem van Anna Varney Cantodea en de barokke invloeden zijn zeer aangenaam. Hades Pluto is mijn favoriete track van deze artiest. De breuk in het midden van het lied met dat kerkorgel is de reden waarom.

3. UMBRA ET IMAGO - Infantiele Spiele
Het album bevat het lied Gothic Erotic met Gregoriaanse gezangen, van begin tot einde hoor je een klavecimbel. Deze track was een genot om op te dansen tijdens gothfeestjes.

4. GOETHES ERBEN - Der Traum an die Erinnerung
Deze band maakte met zijn donkere en theatrale muziek indruk op mij, 5 Jahre is zonder meer mijn lieveling.

5. SEELENKRANK - Silent Pleasures
Als ik iemand in de elektrogothmuziek moet introduceren, dan zou ik hem adviseren om naar Dein Fleisch te luisteren. Seelenkrank is het project van Chris Pohl dat mijn voorkeur geniet, voor mij is het zijn donkerste.

6. DIARY OF DREAMS – One of 18 Angels
Ik ontdekte deze band tijdens een concert op een festival in België. De melancholische muziek en de donkere stem van de zangeres trokken me meteen aan. Ik besefte meteen dat dit een band is die ik graag wil horen. Ik hou vooral van Chemicals.

7. GHOSTING - Der Magische Puls
Een electro-album met een Duitse stem die door allerlei multi-effecten veranderingen ondergaat. Helaas bestaat dit project niet meer, jammer.

8. DIE FORM - Histories volume 2
Het geluid van Die Form is enorm sterk en onuitwisbaar. Alternatieve muziek, elektronische sequenties, samen met de geluidseffecten van Philippe Fichot en de stemmen (vrouwelijke en mannelijke/Fx). Mijn favoriete track is Phenomena Of Visitation 3.

9. GEORG FRIDERIC HANDEL
Ik ben gepassioneerd door klassieke muziek, vooral barokmuziek. Het is moeilijk om een ​​bepaalde componist te kiezen. Sterker nog, de symfonieën van de klassieke en romantische periode verschillen van die van de barok. De sfeer is totaal anders en ik moet bekennen dat ik de voorkeur aan het werk van Händel geef.

10. DAS ICH - Die Propheten
Ik herinner me de eerste keer dat ik Das Ich in concert zag, ik kon niet wachten om de stem van Stefan Ackermann te horen, vooral het liedje Die Propheten beviel mij enorm.
Didier BECU
09/12/2016
---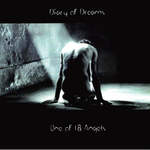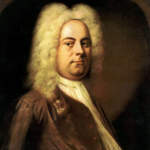 ---