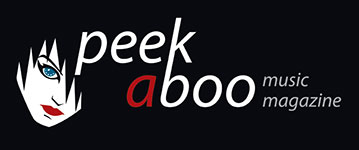 like this cd review
---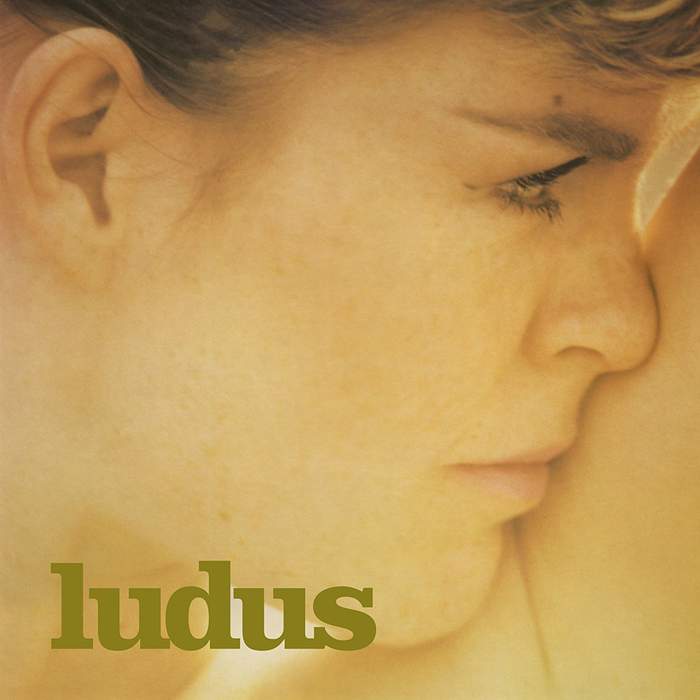 LUDUS
Nue au Soleil (Completement)
Music
•
CD
[80/100]

Les Disques Du Crépuscule
09/04/2017, Paul PLEDGER
---
In the North during 1978, just as Punk's spirited frenzy was ebbing away and New Wave was becoming the next torch bearing musical and cultural brimstone and fire, those previously enamoured by the Sex Pistols and even more impressed with Manchester's own Buzzcocks, attended gigs, fell in love and formed bands.

One such onlooker-turned-creationista was art student Linder Sterling who schmoozed with the 'Cocks' Howard Devoto before he got bored with punk and formed Magazine. Linder briefly became both bands' go-to sleeve designer before forming Ludus, utilising local musicians for various shows before settling for Cardiffian instrumentalist Ian Devine and beginning a short but satisfying stint as Manchester's most artful outfit.

This double CD charts their progress from free-jazz avant-pop experimentalists in 1979 to thoughtful cosmopolitan lounge-lizards in 1983 with tracks culled from early New Hormones singles, slick Crepuscule releases, a Peel session and a chunk of live action recorded at the Hacienda in 1982. It's a veritable assortment of ad-hoc scat 'n' freeform (What a Feeling Was There, Howling Comique), smooth sun-soaked exotica (Nue Au Soleil, How High Does The Sky Go? and the luxuriant The Escape Artist with its hazy ambient then hollered outro) and confident disco-pop (the superb Let Me Go Where My Pictures Go and the histrionic Breaking The Rules).

It could be argued that such variety and discordance disuaded most onlookers, bar NME readers, Paul Morley and Morrissey, who saw fit to give them a glowing live review for Record Mirror, describing them as 'an exquisite torture'. Remember, this was all during a time when music was discovered the hard way, rather than just clicking on You Tube or streaming services.

Morley and Morrissey may well have been right then because some thirty-odd years later, most of this extensive package has aged very well indeed. Musically they lock creative horns with Maximum Joy, Marine Girls, The Slits, The Raincoats or future label-mates French Impressionists without sounding purposely like any of them. Quite unique then.

Three decades on, aside from Sterling's dramatic vocal swoops and screams, Ludus as a band sound as enthralling as they are unpredictable. Ian Devine is an impeccable guitarist in the busy tight-rhythm mode while each drummer through the various line-ups earned their rest periods between takes.

The Peel Session covers just about every Ludus facet in four tracks with the frenetic Too Hot To Handle good enough to be a single in a parallel world, while the live concert renditions were bolstered by appearances from Magazine's Dave Formula and SPK founder and future film-composer Graham Revell. After being familiar with this compilation's title-track for over thirty years, I am still entranced by Paul Cavanagh's snakey bassline and 'live' it's even, well, snakier.

I guarantee that not every cut on here will delight everyone - Ludus were occasionally ludicrously pretentious - but for sheer bravery at a time when aggression was rife at gigs and women were under-represented in music terms, Linder and co were as subversive as the Pistols, the Banshees et al. The explorative revealing sleevenotes bear testament to this. Great package.
This review also appeared on Flipside Reviews.
Paul PLEDGER
09/04/2017
---
In het noorden in 1978, net toen de energieke roes van de punk aan het wegebben was en New Wave de volgende toorts werd met muzikaal en cultureel zwavel en vuur, begonnen de vroegere liefhebbers van de Sex Pistols, die zelfs nog meer onder de indruk waren van Manchesters eigen Buzzcocks, naar concerten te gaan, verliefd te worden en zelf bands te vormen.
Een van die toeschouwers-die-schepper-wordt, was kunststudent Linder Sterling. Hij smoesde eerst wat met Howard Devoto van the 'Cocks' om dan de punk beu te worden en Magazine op te richten. Linder was even dé sleeve designer van beide bands, tot hij Ludus oprichtten. Hij werkte met plaatselijke muzikanten voor verschillende shows, tot hij vast ging samenwerken met instrumentalist Ian Devine uit Cardiff en hij maakte kort, maar met voldoening, furore als Manchesters meest artistieke outfit.
Deze dubbel-CD toont hun evolutie van free-jazz avant-pop experimentalisten in 1979 naar bedachtzame, kosmopolitische lounge-lizards in 1983 met tracks die geselecteerd werden uit de vroege New Hormones singles, de gepolijste releases bij Crepuscule, een Peel Session en een brok live actie, opgenomen in de Hacienda in 1982. G-Het is echt een verzameling ad-hoc scat'n'freeform (What a Feeling Was There, Howling Comique), vlotte zonovergoten exotica (Nue Au Soleil, How Hogh Does The Sky Go? en het weelderige The Escape Artist met zijn wazige ambient en dan een geschreeuwde outro) en zelfbewuste disco-pop (het sublieme Let Me Go Where My Pictures Go en het theatrale Breaking The Rules).
Men zou erover kunnen discussiëren dat zulk een variatie en verschillen de meeste toeschouwers zouden ontmoedigen, behalve NME readers, omdat Paul Morley en Morrissey een heel lovende live review over hen schreven voor Record Mirror, en hen omschreven als 'een prachtige foltering'. Denk eraan, het gaat hier over toen muziek nog op de moeilijke manier ontdekt werd, eerder dan gewoon door te klikken in You Tube of streaming diensten.
Morley en Morrissey zullen toen wel gelijk gehad hebben, want een dertigtal jaar later blijkt dat het grootste deel van dit uitgebreide werk de tand des tijds inderdaad goed doorstaan heeft. Muzikaal kruisen ze de creatieve degens met Maximum Joy, Marine Girls, The Slits, The Raincoats of the French Impressionists, die later hun label-mates zouden zijn, zonder dat ze met opzet klinken als een van hen. Zonder enige twijfel uniek dus.
Meer dan drie decennia klinkt Ludus als band even boeiend als onvoorspelbaar, behalve dan de dramatische vocale uithalen en schreeuwen van Sterling. Ian Devine is een onberispelijke gitarist in de drukke tight-rhythm modus, terwijl elke drummer doorheel de verschillende line-ups zijn rustperiodes tussen de opnames echt verdiende.
De Peel Session bestrijkt zowat alle aspecten van Ludus in vier tracks, met het bezeten Too Hot To Handle dat goed genoeg is voor een single in een parallelle wereld, terwijl de live optredens versterkt werden door gastoptredens van Dave Formula van Magazine en de stichter van SPK en toekomstige filmcomponist Graham Revell. Ik ken de titeltrack van deze compilatie al meer dan dertig jaar, maar ik ben nog steeds gefascineerd door de slangachtige baslijn en live is die zelfs nog slangachtiger?

Ik garandeer dat niet elke track hiervan bij iedereen in de smaak zal vallen - Ludus was af en toe belachelijk pretentieus - maar door hun pure dapperheid in een periode waarin agressie schering en inslag was tijdens concerten en waarin vrouwen in muzikale termen ondergerepresenteerd waren, waren Linder en co even subversief als de Pistols, de Bashees et al. De experimentele onthullende platenhoezen getuigen daarvan. Mooie vormgeving.

Deze review verscheen in het Engels ook op Flipside Reviews.
Paul PLEDGER
09/04/2017
---