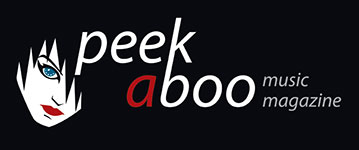 like this cd review
---
LUH
Spiritual Songs For Lovers To Sing
Music
•
CD
Indie
[79/100]

Mute
09/12/2016, Didier BECU
---
It takes a while before you get used to the band name. Not only does it sound too much like a famous biscuit brand, you often think of Lush as well. However, the new band of Ellery Roberts has nothing to do with these two.
LUH stands for Lost Under Heaven. Indeed, a rather bombastic name and the same goes for the music on this debut. If the name of Ellery Roberts sounds familiar, it is because you might also know his former band WU LYF. When this band from Manchester was at its end, Ellery met the Dutch artist Ebony Horn in Amsterdam. It immediately clicked between the two, they became a couple and LUH is the artistic effect.
When you thought that the music of WU LYF sounded too much like a cacophony, then that certainly will be the case now. Ellery's voice sounds pretty loud, just not over the top, almost hysterical and it contains strange, unusual musical structures that are similar to those of Cardiacs.
The music of LUH is certainly not for everyone's taste, let us be honest about that. One finds it sheer affectation, while the other gets wet pants. Indeed, it is more about emotions (frustration, envy, anger, fear) than anbout "real" songs. However, do not be put off by these heavy words, as every note goes right through your body and always hits the right spot. No radio-friendly stuff, this Spiritual Songs For Lovers To Sing, but a very intense experience of two tortured souls.
Didier BECU
09/12/2016
---
Het is een beetje wennen aan de bandnaam. Niet alleen klinkt hij net iets te veel als een bekend koekjesmerk, ook denk je net iets te vaak aan Lush. De nieuwe band van Ellery Roberts heeft echter niets met deze twee te maken. LUH staat voor Lost Under Heaven. Inderdaad, een nogal bombastische naam en dat geldt tevens voor de muziek die je op dit debuut hoort.
Mocht de naam van Ellery Roberts je bekend in de oren klinken, dan is dat zonder twijfel omdat je wellicht ook zijn vorige band WU LYF kent. Toen deze band uit Manchester op zijn laatste benen liep, ontmoette Ellery in Amsterdam de Nederlandse kunstenares Ebony Hoorn. Het klikte meteen tussen beiden, ze werden een paar en LUH is daarvan het artistieke gevolg.
Dacht je toen dat de muziek van WU LYF net iets te veel als een cacofonie klonk, dan zal dat zeker ook nu het geval zijn. De stem van Ellery klinkt vrij schreeuwerig, net niet over the top, bijna hysterisch en bevat vreemde, ongewone muzikale structuren die wel wat weg hebben van Cardiacs.
De muziek van LUH is zeker geen spek voor ieders bek, laat ons daar eerlijk over zijn. De ene zal het pure aanstellerij vinden, terwijl de andere er een natte broek van krijgt. Het gaat inderdaad meer om emoties (frustraties, nijd, woede, angst) dan om echte songs. Laat je evenwel door deze zware woorden niet zo maar afschrikken, iedere noot gaat regelrecht door je lichaam en raakt steeds de juiste plek. Geen radiovriendelijke hap, deze Spiritual Songs For Lovers To Sing dus, wel een zeer intense belevenis van twee gekwelde zielen.
Didier BECU
09/12/2016
---