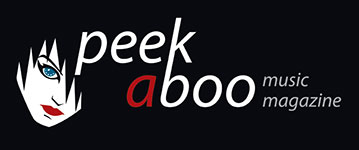 like this article review

---
LUMINANCE
Coalescaremonium 2016
Article
08/02/2016, Didier BECU
---
On April 2nd, a new edition of Coalescaremonium is organized in Brussels: the festival that offers view on dark music in almost every genre. A must see surely is Luminance: the project of David-Alexandre Parquier who is also the guitarist of Soror Dolorossa.
Just as it is impossible to push Coalescaremonium in one category, you can't catagorize Luminance. Recently, this Brussels musician released his debut album Sans Visage (previously a tape was released on Wool-E Tapes).
The electronic dirge of David-Alexandre sounds different on each track, and if there is one common factor, then it surely is the darkness. There's not one happy note, and the apocalypse always is around the corner, without sounding bombastic.
Didier BECU
08/02/2016
---
Op 2 april is er een nieuwe editie van Coalescaremonium, het festival dat je een kijk op de donkere muziek in al zijn gedaantes biedt. Een van de bands die je absoluut een kans moet gunnen is Luminance, het project van David-Alexandre Parquier, de muzikant die je misschien ook wel als de gitarist van Soror Dolorossa kent.
Net zoals het onmogelijk is om Coalescaremonium in één hokje te duwen, lukt dat evenmin met Luminance. Onlangs bracht deze Brusselse muzikant zijn debuutplaat Sans Visage uit (eerder was er al een taperelease op Wool-E Tapes).
De elektronische klaagzang van David-Alexandre klinkt op iedere track anders, en als er één gemeenschappelijk punt is te vinden, dan is het ongetwijfeld de donkerte. Geen enkele song klinkt opgewekt, steeds loert de apocalyps wel ergens om de hoek, zonder dat het daarom bombastisch klinkt.
Je kan wel duizenden namen bedenken om Luminance mee te vergelijken, maar uiteindelijk kom je maar tot één conclusie: Luminance is uniek. Te ontdekken op Coalescaremonium.
Didier BECU
08/02/2016
---