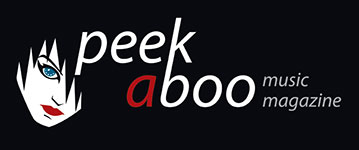 like this concert review
---
LUYAS (CANADA), EWERT AND THE TWO DRAGONS (ESTONIA) AND I GOT YOU ON TAPE (DANMARK)
live at Club Trix, Antwerp, 8/12/2012
Concert
Dreampop
•
Electro Pop
•
Folk / Ethnic / Tribal
[85/100]

09/12/2012, Filip VAN MUYLEM
---
This one will be 3 bands i have never seen on stage before and all 3 coming from a different country and with different influences, so Club Trix promises us a big chance to discover something really good!
Going with this idea to a concert is always nice. I must say i enjoyed the alternative dreampop and the angelic voice of the first artist. Using a horn, a wall of sound, modern electronics and some other special sounds caught me, but so far it's good as a starter. Luyas will grow stronger, i'm sure of it.
Honestly: we came especially for Ewert And The Two Dragons (omg: should be 3 dragons as they perform with four people on stage). Ewert has the typical eyes of an Estonian, a white skin en flashy blond hair. A lot of women and girls where melting from the start, his voice is a part of this conquering of the hearts. His latest cd is really working on stage: catchy pop & rock with a nice synth piano and enough swing and a great voice with dito sex appeal. Songs like 'Good man down', 'Rabbit', 'Jolene', 'In the end there is only love' (our personal favourite) really sound great and the crowd knows them already. 'What you reap is what you sow' is also a nice (older) song. It's kinda of logical that the audience asked for more and got one extra song. Pleasing the fans is something they really love to do, as with the meet & greet afterwards...
After this closing down the night with the Danish band 'I got you on tape' is a bit weird: imaging four weirdo's with strange clothes and a rabbit hat on producing some kind of electro versus disco style and getting the people to move on their beats after such a magical moment as with Ewert and the Two Dragons... it is a bit unlogical. The crowd was happy and showed it, so we could go home with a happy feeling...
Filip VAN MUYLEM
09/12/2012
---