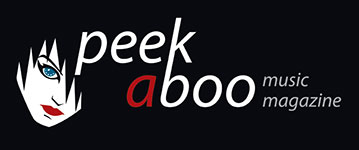 like this cd review
---
LYDIA LUNCH/CYPRESS GROVE/SPIRITUAL FRONT
Twin Horses
Music
•
CD
Acoustic
•
Neofolk
Rustblade Records
17/12/2014, Allan NILSSON
---
Twin Horses is the result of the second collaboration of the veteran enfant terrible Lydia Lunch and the guitar player Cypress Grove. On part two appears the nihilistic folk band Spiritual Front. The lead singer has no doubt an interesting voice, but I feel he could have done something more challenging with it. It is basically an acoustic album with a loop here or drum machine there. I had hoped for something else, something edgier, wilder and more experimental.
The album is frankly a bit bland. Define bland! Well, bland is (in this context) when nothing really happens, nothing is fermenting, nothing points ahead and nothing can really be seized as a starting point for a new discovery. Lydia is a performance artist, not a singer or a musician. A trained musician and singer knows how to sing and play in tune.
In the past, she has done many compelling collaborations with musicians like Rowland S. Howard (Honeymoon in Red, 1987; Shotgun Wedding, 1991), Jim Thirlwell (Stinkfist, 1987; Don't Fear the Reaper, 1991) and Omar Lopez-Rodriguez (Omar Rodriguez Lopez & Lydia Lunch, 2007) to mention a few. The most interesting song on the album is Lunch's rendition of Hotel California (The Eagles). Admittedly, I have never listened to the Eagles' lyrics so focused until I heard Lydia perform this song. I think it was Alfred Hitchcock who said that to have a "style" is to copy oneself. No, I cannot really recommend this album.
Allan NILSSON
17/12/2014
---