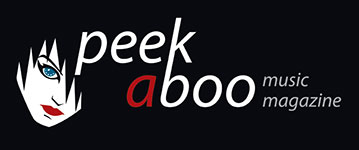 like this article review

---
MACHINISTA
Machinista about the death of David Bowie
Article
08/12/2016, Marija BULJETA
---
In loving memory of Starman, we decided to ask musicians how they felt about David and his work, how he influenced their music and them personally. I decided to speak to the Machinista guys, Richard and John, to share their Bowie experiences with us, as after all, they chose to cover his Heroes that was released on the Xenoglossy album.
Richard Flow
It was really hard for me to grasp that day, to understand the fact that Bowie passed away. It still is. On the social media everyone made a tribute to Bowie, people shared stories, videos, music. It still affects me every day and it´s hard to understand. Not just because it came so suddenly after the release of the album Blackstar, but also that no one had a clue that he was sick and dying.

My first memory of Bowie was when I was a kid watching Labyrinth. Man, we used to watch that movie so often! After that it took several years, it was in the mid 90´s. Of course, I was aware of the hits of his early career, but somewhere around 1996-1997 I discovered Bowie. With the soundtrack-song of Lost Highway, a music video with Pet Shop Boys, and most of all Earthling - the album that really made me explore David Bowie's music. Bowie was a wizard, not just a music-genius, but on so many other levels. The spells he cast will stay with us forever.

David Bowie R.I.P. Wherever you may be right now, I am sure you are more than loved. Thank you for everything!
John Lindqwister
My relationship with David Bowie is a winding and crooked road to say the least. I remembering hearing him on the radio, I probably recorded Ashes To Ashes, but that was it. I just discovered electronic music and bands like Yazoo, OMD and Kraftwerk were so much better.
Next I remember is that I nicked Let's Dance the record store, sorry David. And I liked that album and played it a lot. After that, I was like many others that liked him, thinking that he lost it. The truth is however that I even listened to his old stuff, so how could I know?
But it didn't work. Of course Life on Mars is brilliant, and probably one of the best ten songs I've ever heard.
Next was Tin Machine. But again it didn't stick. Later he returned in a great form with Outside, which I didn't understand, even if I tried, ha ha. God, it really sound boring to say, but I was into metal and stuff like that for years and I didn't give much about Bowie, I told you, it was a crooked path!
But then Earthling was released and I saw him live. Well I saw him in 1987 too, during the Glass Spider Tour in Gothenburg, but because of Iggy Pop who supported him. Great to see Bowie too of course.
Earthling: a great album and the show was beautiful with projections of Tony Oursler. By this time you might think that I became this huge Bowie-fan, but no. Even if I liked some songs, I stayed at the harder scene until 2006 or 2007. Then I realized how many good songs he made on every album, even those of the 80s. I was looking forward to see him at Roskilde 2004, but he got a heart attack.

The years went by and he didn't show himself much, but I have not stopped listening. And one day out of the blue there was an album. And it was a good one. No live shows though,but at least we got some music.
I was happy to hear about another one, Blackstar. I thought he looked very old, I didn't know, nobody knew. I was totally shocked that morning when I heard the news. Totally! I could not take it and I didn't want to believe it.
I am not going to write where I think he is, if his in space and all that "life after death". I don't know, so I won't get into that. But I hope he found a home. That is a nice ending, isn't it? The king is dead. Hail the king!
Marija BULJETA
08/12/2016
---
Ons eerbetoon aan Starman zal wellicht nooit stoppen, en we vroegen aan de jongens van Machinista (Richard en John) om te praten over hun Bowie-ervaringen. Geen toevallige keuze, want ze coverden Heroes op hun album Xenoglossy.

Richard Flow (Machinista)
Het was echt moeilijk voor mij om die dag te begrijpen, het feit dat Bowie was overleden snapte ik niet. Het is nog altijd vreemd. Op de sociale media bracht iedereen een eerbetoon aan Bowie, mensen deelden verhalen, video's en muziek. Het beïnvloedt me nog elke dag en het is moeilijk te begrijpen. Niet alleen omdat het zo plotseling na de release van Blackstar was, maar ook omdat niemand wist dat hij stervende was. Mijn eerste herinnering van Bowie dateert van toen ik als kind naar Labyrinth keek. Man, we hebben die film zo vaak gezien! Daarna duurde het een aantal jaren, het was in het midden van de jaren 90. Natuurlijk kende ik de hits uit het begin van zijn carrière, maar ergens omstreeks 1996-1997 ontdekte ik Bowie. Met de soundtrack van Lost Highway was dat, een videoclip met Pet Shop Boys, en vooral Earthling: het album dat me David Bowies muziek liet ontdekken. Bowie was een tovenaar, niet alleen een muzikaal genie, maar op zoveel andere niveaus ook. Zijn goocheltrucs zullen voor altijd bij ons blijven. David Bowie R.I.P. Waar je nu ook mag zijn, ik weet zeker dat je geliefd bent. Bedankt voor alles!

John Lindqwister
Mijn relatie met David Bowie was op zijn zachtst gezegd nogal een bochtig pad. Ik hoorde hem wel op de radio, en waarschijnlijk pikte ik Ashes To Ashes wel op, maar daar bleef het bij. Ik ontdekte net elektronische muziek en bands als Yazoo, OMD en Kraftwerk waren zo veel beter.
Vervolgens herinner ik mij dat ik Let's Dance uit de platenzaak stal, sorry David. En ik vond dat album wel goed en speelde het stuk. Daarna was ik net als vele anderen. Ik dacht dat het voorbij was. De waarheid is echter dat ik zelfs niet naar zijn oude spullen heb geluisterd, dus hoe kon ik het weten?
Maar het werkte niet. Natuurlijk vond ik Life on Mars briljant, en waarschijnlijk een van de beste tien nummers die ik ooit heb gehoord.

Vervolgens was er Tin Machine. Maar nogmaals kreeg Bowie mij niet te pakken. Later keerde hij in grote vorm terug met Outside, een plaat die ik niet begreep, zelfs al probeerde ik. God, het klinkt saai om het te zeggen, maar ik was in metal verdiept en Bowie betekende niet veel voor mij. Ik heb het je gezegd, een krom pad!
Toen Earthling werd uitgebracht, zag ik hem live. Nou, ik zag hem ook in 1987, tijdens de Glass Spider Tour in Göteborg, maar gewoon omdat Iggy Pop de support act was. Het was natuurlijk geweldig om Bowie te zien.
Earthling: een goed album en de show was mooi met projecties van Tony Oursler. Tegen die tijd zou je denken dat ik een enorme Bowie-fan was geworden, maar neen, hoor. Zelfs al hoorde ik graag een aantal liedjes, zat ik in de hardere scene tot 2006 of 2007. Toen realiseerde ik me plotseling hoeveel goede liedjes hij wel op ieder album maakte, zelfs op die uit de jaren 80. Ik keek ernaar uit om hem te zien op Roskilde 2004, maar toen kreeg hij een hartaanval.
De jaren gingen voorbij en hij had zich niet veel laten zien, maar ik ben niet gestopt met luisteren. En op een dag viel er een album uit de lucht. En het was een goed album. Geen liveshows, maar in ieder geval kregen we wat muziek.
Ik was blij om te horen dat er een ander kwam: Blackstar. Ik dacht dat hij er erg oud uitzag, ik wist het niet, niemand wist het. Ik was geschokt toen ik het nieuws hoorde. Helemaal overdonderd! Ik kon en wilde het niet geloven.
Ik ben niet zinnens om te schrijven waar ik denk dat hij nu is, of hij nu in de ruimte is of niet. Ik weet het niet, dus ik ga er niet verder op in. Maar ik hoop dat hij een thuis gevonden heeft. Dat is toch een mooi einde, niet? De koning is dood. Leve de koning!
Marija BULJETA
08/12/2016
---