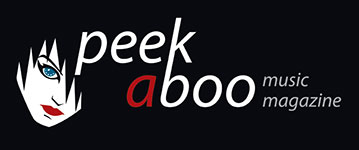 like this cd review
---
MAD ABOUT MOUNTAINS
Radio Harlaz
Music
•
CD
Country
[77/100]

Zeal Records
11/12/2016, Didier BECU
---
Perhaps you think it's not important to know why a particular record is made, but in the case of the new CD of Mad About Mountains, you better do. The theme of this album is the tragic fate of Glenn Campbell. Once the man was the hero of the country scene (you certainly know his super hit Rhinestone Cowboy), but since a while the man suffers from Alzheimer's disease. The now 79-year-old American, who sold 50 million records worldwide, can no longer communicate with the world and he does not even know what a guitar is used for.
Although the roots of Mad About Mountains are in Belgium, this band sounds all-American: country of the best sort, but purged of all silly clichés and preserving the beauty. The voice of Piet De Pessemier is very similar to Neil Young's. This is indeed not the first time we hear something like that, but Piet never tries to hard (it's just Piet) and that is why Mad About Mountains has such a spontaneous character you fall for.
Sometimes heartbreakingly beautiful (I'll Be Me), then a tad naughty with erupting guitars (The Wishing Well), then it makes you silent (Stronger and Numbers) or you just whistle along. This handsome album ends with a cover of the hit that made Campbell famous (Rhinestone Cowboy). High quality from Flanders.
Didier BECU
11/12/2016
---
Het zou best kunnen dat je het onbelangrijk vindt om te weten waarom een bepaalde plaat is gemaakt, maar in het geval van de nieuwe Mad About Mountains doe je dat toch maar beter. Het thema van de nieuweling gaat immers over het tragische lot van Glenn Campbell. Ooit was de man de held van de countryscène (je kent zeker zijn superhit Rhinestone Cowboy), sinds een tijdje is de man helaas geveld door de ziekte van Alzheimer. De nu 79-jarige Amerikaan, die wereldwijd 50 miljoen platen verkocht, kan niet meer met de wereld communiceren en de stakkerd weet niet eens meer waartoe een gitaar dient.

Hoewel de roots van Mad About Mountains in Herk De Stad liggen, klinkt deze band op en top Amerikaans: country van het beste soort, wel gezuiverd van alle onnozele clichés en met behoud van de schoonheid. Opvallend is de stem van Piet De Pessemier, die heel sterk op die van Neil Young lijkt. Dat is inderdaad niet de eerste keer dat we zoiets horen, gelukkig probeert Piet nooit zijn best te doen om zo te klinken (het is gewoon Piet) en dat geeft Mad About Mountains dat spontane karakter waar je voor valt.
Soms hartbrekend mooi (I'll Be Me), geregeld een tikkeltje stout met losbarstende gitaren (The Wishing Well), dan word je er weer stil van (Stronger en Numbers) of fluit je het gewoon mee. Deze knappe plaat wordt afgesloten met een cover van de hit die Campbell zo beroemd maakte (Rhinestone Cowboy dus). Hoogstaande kwaliteit uit Vlaanderen.
Didier BECU
11/12/2016
---