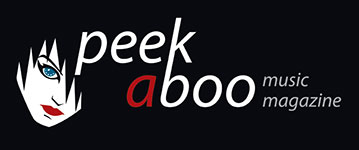 like this movie review
---
MAGNE STEINSVOLL & PER-INGVAR TOMREN
Christmas Cruelty
Movie
Horror
•
Slasher
[60/100]

Self-released
07/12/2014, Didier BECU
---
Normally Christmas movies end up at bottom of the pile (and never again they rise above), unless Santa is a serial killer. Like clowns, Santa Claus has inspired a lot of filmmakers to make bloody slashers. There are plenty of examples: Silent Night, Deadly Night, Elves, Do not Open Till Christmas and of course Black Christmas by Bob Clark (one of the very first slashers ever). New to the list is the Norwegian Christmas Cruelty (or O'Hellige Jul!) by Magne Stensvoll and Per-Ingvar Tomren.
These two gentlemen wanted to amuse themselves. They play themselves and even keep their own names. Although they did not intend to conquer the world with Christmas Cruelty, it has become one of the nicest (and if not, certainly one of the bloodiest!) horror films of the year.
The opening scene is an instant hit. A lunatic (Tormod Lien) rapes a woman and then murders a baby with a circular saw, and this while the other family members are watching the scene. Yes, it's the kind of gore that Magne Stensvoll and Per-Ingvar Tomren punch you in the stomach! Expect no psychological study of a crazed psychopath, we just follow a sadistic Santa who is normal family man during the rest of the day.
Some will say that this kind of horror is sick, but Christmas Cruelty is a horror film for people who are in love with film. In every scene you see the camera aiming at some film poster (eg. Good Fellas), a DVD or the mouse pad that features the image of Jaws. On the technical side there might be some minor points, but you watch Christmas Cruelty in one breath without being bored. And that is something you can't say of many releases that are praised by the serious press (no, we don't invent that shit) So, heaven be praised as Christmas Cruelty is a brilliant ode to the slasher genre by two filmmakers with passion. Something like that is also called fireworks...
Didier BECU
07/12/2014
---
Normaal belanden kerstfilms bij ons zonder genade onderaan de stapel (en dit om er nooit meer vanonder te komen), maar natuurlijk geldt dat niet als de kerstman een seriemoordenaar wordt. Net zoals dat het geval is met clowns, heeft het personage van de kerstman heel wat regisseurs geïnspireerd om een bloederige slasher te maken. Er bestaan voorbeelden genoeg: Silent Night, Deadly Night, Elves, Don't Open Till Christmas en natuurlijk Black Christmas van Bob Clark (één van de allereerste slashers ooit). Nieuw in het rijtje is de Noorse Christmas Cruelty (of O'Hellige Jul!) van Magne Stensvoll en Per-Ingvar Tomren.
Deze twee heren wilden zich gewoon wat amuseren, ze spelen zelf een rol en behielden zelfs hun eigen naam. Maar toch, ofschoon het niet de bedoeling was om met Christmas Cruelty de wereld te veroveren, is het wel één van de leukste (en als het dat niet is, zeker de bloederigste!) horrorfilms van het jaar geworden. De openingsscène is meteen raak. Een krankzinnige gek (Tormod Lien) verkracht een vrouw en bewerkt vervolgens een baby met een cirkelzaag, en dat terwijl de andere familieleden gekneveld toekijken. Ja, het is dat soort gore waarmee Magne Stensvoll en Per-Ingvar Tomren je in de maag stompen! Verwacht dus geen psychologische studie van een dolgedraaide psychopaat, we volgen gewoon de handel en wandel een sadistische kerstman die na zijn uren gewoon een brave huisvader is.
Sommigen zullen natuurlijk vinden dat dit soort gruwel niet kan, maar los daarvan is Christmas Cruelty een horrorfilm die door mensen is gemaakt die tot over hun oren verliefd zijn op het medium film. In iedere scène zie je wel de camera naar één of andere poster (bijv. Good Fellas), naar een dvd of gewoon een muismatje met daarop de afbeelding van Jaws gluren. Op technisch vlak zijn er misschien wel wat mankementen, maar Christmas Cruelty bekijk je in één adem zonder dat je je daarbij ook maar één seconde verveelt. En dat geldt niet meteen voor alle releases die door de betere filmpers (neen, wij vinden dit soort nonsens niet uit) de hemel worden in geprezen. Christmas Cruelty is een briljante ode van twee filmmakers met passie. Zoiets noemt men ook wel vuurwerk…
Didier BECU
07/12/2014
---
---