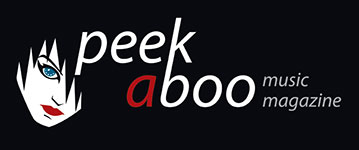 like this concert review
---
MANIC STREET PREACHERS
Brussels, AB (01/05/2016)
Concert
09/12/2016, Didier BECU
---
When you have the CD in your hands, you can hardly understand it , but it is twenty years ago that Manic Street Preachers released Everything Must Go. Life is just a flash, and you're barely able to fully enjoy the beauty of it. Partly out of nostalgia , and probably also partly from financial gain , the glam rockers from Wales decided to perform their fourth album that made them stars in the British hit parade fully live.

During the heyday of Britpop, Oasis and Blur were bickering about who had the biggest mouth, but at the end of the day the Manics did in the UK what was rarely seen before. Nearly every teenager who felt uncomfortable, associated himself with the jet black guitar rock. They started out to get dressed like the stars and the sales of cheap eyeliner were rising, and not to speak of the fact that nearly every devoted fan started his own Manics fanzine with a copier. Perhaps Manic Street Preachers is the only band that sounds goth rock, but never ended up in that category. The group used slogans with a left character and the songs contained a very high degree of nihilism. Indeed, an act that was destined to become the preeminent cult band and was reinforced by the sad fact that guitarist Richey James Edwards disappeared on February 1, 1995. Until today, nobody knows what happened, but considering Richey's psychological problems, it was probably suicide. The band was devasted, but decided to go ahead and reached what Richey never experienced: the Manics became the greatest band.

Still incredibly popular over the North Sea, but what about Belgium? Albums like Rewind The Film and Futurology are great (and even innovative), but today the band hasn't the success of yesteryear over here. Yesterday we saw an almost sold-out AB, which of course has a lot to do with the fact that the band plays on safe: the most popular album, complemented with a set of biggest hits. Indeed, the wet dream of every indie fanatic who bought the NME or Melody Maker in his youth.

The fourth CD was played from the first to the last note (and in the same order). What can you say about a perfect record that is played by the perfect band? Nothing really, except that Nicky Wire was silent and that James Dean Bradfield had something nice to tell after each song. Highlights? All of them, and it was a unique opportunity to enjoy songs that you will probably never hear on stage again (The Girl Who Wanted To Be God, Removables, which is written by Richey, Interiors, Enola/Alone and No Surface All Feeling). And what about those hits? Well, try to come up with something as impressive as A Design For Life, Australia or Kevin Carter.

After playing the entire album, Bradfield chatted a bit with his fans and made some jokes about his failed solo career. The band came back with an anthology of the most beautiful songs of its career. They were all played: from the somewhat forgotten Roses In The Hospital to that wonderful super hit Motorcycline Emptiness. The front rows exploded during You Love Us: glam punk as only Bowie could have written, a song that makes you think: kiss my ass and let me alone with my Manics!

Nat West - Barclays - Midlands - Lloyds in which the Manics denounced the banking system, still has the same impact as 24 years ago as those wankers still rule. The gripping Suicide Is Painless from the MASH series or the relatively recent Walk Me To The Bridge: they all conjured a smile on the faces of Manic fans who were happy that the Welsh gods were still at their best.

The singalong You Stole The Sun From My Heart was a winner too, and then suddenly Nicky began to talk about football. Wales vs Belgium would be the dream final for him. Keep on dreaming dear;, the band started the ultimate moment of the evening: a cover of Fiction Factory's (Feels Like) Heaven. Next to me a woman was weeping , I understood... when James sang: Twisting the bones until they snap, I scream but no one knows, it was also too much for me and I was in tears myself. A Manics fan is more than someone who sucks up the music, he lets it penetrate into his body, a liquid that slowly creeps into his brains and then explodes. Call it what you want, but it feels like heaven...

The impressive gig ended with If You Tolerate This, Then Your Children Will Be Next. Nearly two hours of ecstasy, don't disappear Manic Street Preachers, we still need you after all these years!
Didier BECU
09/12/2016
---
Als je het hoesje ziet, begrijp je het nauwelijks, want het is ondertussen twintig jaar geleden dat Everything Must Go van de Manic Street Preachers verscheen. Het leven gaat voorbij in een flits, en je bent nauwelijks in staat om volop van de schoonheid ervan te genieten. Deels uit nostalgie, en waarschijnlijk deels uit financieel gewin, besloten de glamrockers uit Wales om hun vierde album, dat ze naar de allerhoogste regionen van de Britse hitparade bracht, integraal live uit te voeren.

Tijdens de hoogdagen van de Britpop bekvechtten Oasis en Blur volop over het feit wie de grootste mond had, uiteindelijk ging een derde speler aan de haal met de titel. Wat de Manics in het Verenigd Koninkrijk toen hadden veroorzaakt was zelden of nooit gezien. Zowat iedere tiener die zich niet lekker in zijn vel voelde, raakte met de gitzwarte gitaarrock verbonden. Ze begonnen zich als de sterren te kleden waardoor plotseling de verkoopcijfers van goedkope eyeliner de hoogte ingingen en zowat iedere toegewijde fan startte met de hulp van een kopieermachine zijn eigen Manics-fanzine. Wellicht is Manic Street Preachers de enige band die gothrock klinkt, zonder dat hij ook maar één seconde in dat vakje is beland. De groep maakte gretig gebruik van slogans met een uiterst links karakter en de songs straalden een zeer hoog mate van nihilisme uit. Een act die sowieso voorbestemd was om de cultband bij uitstek te worden, wat extra werd versterkt door het trieste feit dat op 1 februari 1995 gitarist Richey James Edwards van de aardbol verdween. Tot op vandaag weet niemand wat er gebeurde, maar zich baserend op de psychische problemen waaraan Richey leed, denkt iedereen dat het wellicht om zelfmoord ging. De band zat in zak en as, maar besloot toch om door te gaan en bereikte nadien wat Richey nooit mee heeft gemaakt: de Manics werden de allergrootste band.

Nog steeds ontzettend populair over de Noordzee, maar hoe zat dat met België? Albums als Rewind The Film en Futurology blijven wel enorm goed (en zelfs vernieuwend), maar vandaag kan de band niet meer pronken met het succes van weleer. Gisteren zagen we een bomvolle AB, en dat heeft natuurlijk veel te maken met het feit dat de band op zeer veilig speelde: het integraal spelen van hun populairste album, aangevuld met een set die uit de grootste hits bestond. Zeg zelf, de natte droom van iedere indiefanaat die in zijn jeugd wel eens de NME of de Melody Maker kocht.

De vierde plaat werd naadloos van de eerste tot de laatste noot (en in dezelfde volgorde) gespeeld. Wat kan je eigenlijk nog meer vertellen over een perfecte plaat die wordt gespeeld door de perfecte band? Niks eigenlijk, behalve dat Nicky Wire zich opvallend stil gedroeg en dat James Dean Bradfield bij iedere song wel iets leuks te vertellen had. Hoogtepunten? Allemaal, behalve het feit dat het een unieke gelegenheid was om van songs te genieten die je wellicht voor het laatst op een podium zal horen (The Girl Who Wanted To Be God, het door Richey geschreven Removables, Interiors, Enola/Alone en No Surface All Feeling). En die hits? Nou ja, kom maar met iets indrukwekkender dan A Design For Life, Australia of Kevin Carter.

Na het spelen van de plaat keuvelde Bradfield wat met de fans en maakte grapjes over zijn mislukte solocarrière. Nadien kwam de band terug met een bloemlezing van het allermooiste uit z'n carrière. Ze werden allemaal gespeeld: van het wat vergeten Roses In The Hospital tot die fantastische, weemoedige superhit Motorcycline Emptiness. De voorste rijen ontploften tijdens You Love Us: glampunk zoals alleen Bowie die zou kunnen schrijven, een song waarop je denkt: kus mijn kleurpotloden en laat mij gewoon alleen met de Manics!

Nat West - Barclays - Midlands – Lloyds waarin de Manics het bankwezen hekelden, heeft jammer genoeg na 24 jaar nog steeds dezelfde actualiteitswaarde. Het aangrijpende Suicide Is Painless uit de MASH-serie of het vrij recente Walk Me To The Bridge: ze toverden allemaal een glimlach op de gezichten van de vele Manicsfans die blij waren dat de goden van weleer nog steeds in hun beste doen zijn.
Ook de meezinger You Stole The Sun From My Heart werd luidkeels meegebruld, en dan begon Nicky plotseling wat over voetbal te praten. Voor hem zou Wales versus België de gedroomde finale zijn. Keep on dreaming, waarop de band overging naar het moment van de avond: een cover van Fiction Factory's (Feels Like) Heaven. Naast me stond een vrouw te huilen, ik begreep het... toen James zong: Twisting the bones until they snap, I scream but no one knows, werd het ook voor mij te veel en liet ook ik de tranen volop rollen. Een Manicsfan is meer dan iemand die de muziek opzuigt, hij laat ze in zijn lijf dringen, een vloeistof die langzaam de hersenen binnensluipt en dan alles laat ontploffen. Noem het wat je wil, it feels like heaven…

Het indrukwekkende optreden werd afgesloten met If You Tolerate This, Then Your Children Will Be Next. Bijna twee uur extase, verdwijn niet Manic Street Preachers, we hebben jullie na al die jaren nog steeds hard nodig!
Didier BECU
09/12/2016
---