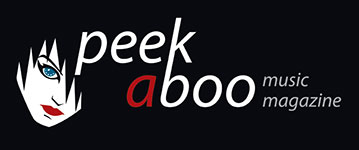 like this cd review
---
MANUFACTURA
The pleasures of the damned
Music
•
CD
EBM
•
Electro
•
Electro Rock
•
Synth Pop / Electro Pop
•
Synth Wave
[80/100]

Rustblade Records
15/06/2011, Didier BECU
---
As most of our favourite bands here will never land up under some Christmas tree with a greatest hits collection, they choose other ways to collect their best tracks. So, noisemakers Manufactura asked their fans which anthems they would like to see ending up on a record, as such and the result is gathered in "The pleasure of the damned, the greatest beats and cuts collection".
This sleeve is one of the most disgusting ones we've seen in years, unless you're a grindcorefan of course, as what you get here is some raw meat presented in some bowl.
Maybe the sleeve has a link to its sound as well, as Manufactura are surely a band for whom compromises don't exist.
Operating under the "what you see is what you get" attitude, this band released ten years their stuff on mighty labels like Crunchpod or Auricle Media. As said, this CD gives you an insight into ten years of Manufactura and it's a very great journey.
"Killing you" immediately offers you the finest Atari Teenage Riot-hardcore you can think of, while "Deep water" is just pure pop (well a kind of…).
In fact Manufactura prove here that they're a very varied band who avoid the pigeonhole way of thinking!
"Cut by loving hands" is a sort of synthpop anthem you only except to see in some horror movie. While "Defile the chasity of your flesh" feels like Portion Control at its best and we didn't even mention the darkwavetone from "The divine discontent".
After more than an hour, we still can't come up with a right term to describe their music, but this we know for sure: absolutely to be discovered if you're into real alternative music!
Didier BECU
15/06/2011
---