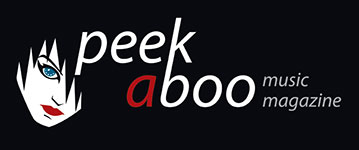 like this concert review
---
MARC-ANDRE HAMELIN
John Cage/Karlheinz Stockhausen (Antwerpen, deSingel, 10/12/2015)
Concert
12/12/2015, William LIÉNARD
---
On Thursday, December 10th, 2015, Canadian pianist Marc-André Hamelin was in Antwerp. He played works by John Cage and Karlheinz Stockhausen for a small but confident audience that awarded him a fivefold applause afterwards. Rightly so, because the musician from Montreal is an excellent pianist, which he showed once more after the break with a splendid performance of the Piano Sonata in B flat, D960 by Franz Schubert.
It is an understatement to label the compositions of John Cage and Karlheinz Stockhausen as modern and avant-garde. They are - and were for their time - quite revolutionary, and they still are, because both composers defied the rules of what classical music is supposed to be. It didn't worry them, but the audience that they were trying to reach was accustomed to more conventional sounds. Cage and Stockhausen were not the first to experiment with new sounds and structures. Erik Satie - who had a great influence on John Cage – was already experimenting with what we would now call pre-electronic sound patterns and bold compositional choices before World War I. Stockhausen was influenced by the music of Anton Webern, and his collaboration with Karel Goeyvaerts - he is often called the first serialist - was of great significance for his own career.
The Perilous Night (1948) by John Cage is a composition for prepared piano. He came up with the idea in response to the dance production Bacchanale (1943), carried out on a relatively small stage, making it impossible to place percussion instruments next to the piano. Cage decided to incorporate those sounds into his piano, for which he put nails, pieces of plastic and coins between the strings(see photo). The Perilous Night is one of the first self-contained works for prepared piano. It is a collection of six short excerpts (together 12 min.), mainly played on the 26 manipulated strings of a grand piano. The sound pattern sounds pretty stiff (the high registers) and metallic, sometimes as dull clocks (lower registers). The rest of the keyboard is used, but to a very limited extent. For untrained - and even trained! – ears, The Perilous Night sounds at times very atonal, but the tight structure of the composition keeps everything neatly together. A highly concentrated Marc-André Hamelin played a flawless version, in which he made a perfect contrast between the light and dark shades of the composition.
Because there is no need for a prepared piano in Klavierstück IX (1954-1961) by Karlheinz Stockhausen, another grand piano was placed on the stage for this 11-minute composition. It is of a completely different kind, because at the start an emphatic four-chord is played 139 times with the same rhythm, while the volume gradually decreases, immediately followed by the same sequence of sounds in a shorter version of 87 repetitions. Later the composition sounds calmer, but the four-chord returns regularly between the louder and quieter parts. Marc-André Hamelin again proved that he will not be deterred by the complicated choices of the composer, with impressive results as a consequence. Afterwards he played two of his own compositions, the fierce Chaconne (2013), and the peaceful and at times romantic Pavane Variée (2014). And during the intermission, the audience was invited to take a peek into the belly of the prepared piano to see the nails and coins, which must be very precisely placed for the Cage composition.
After the break, Marc-André Hamelin played the Piano Sonata in B flat, D960 (40 min.) by Franz Schubert, which he did without using the score. The choice of a Schubert composition seems a little strange because he is not a contemporary of Cage and Stockhausen, but of Ludwig van Beethoven, although he had a relatively short career (13 years), because he died a year after Van Beethoven on the age of 31 as a result of typhus. Studies show that Schubert modified and expanded his last sonatas shortly before his death. The Piano Sonata in B flat is a very special composition, because from the start Schubert launches some melodic (and often romantic) themes, which he doesn't develop or expand. They are quite abruptly stopped by a dark thriller in the lowest register of the piano and they subsequently return, albeit in a different context, a different rhythm and often a different tonality. Here, too, there clearly is repetition involved, because the themes go nowhere and they are turning in circles. In the final movement of the Piano Sonata, the so-called Allegro ma non troppo, the influence of Mozart is obvious in the playful themes, but even now the composer can't be tempted to expand them, and the broad melodic segments are again abruptly interrupted by contrasting tones. A beautiful piece of music, again performed in a magnificent and flawless manner. Marc-André Hamelin was awarded a fivefold applause and he concluded the evening with a brief encore.
Playlist:
The Perilous Night – John Cage
Klavierstück IX – Karlheinz Stockhausen
Chaconne – Marc-André Hamelin
Pavane Variée – Marc-André Hamelin
Pianosonate in Bes, D960 – Franz Schubert
William LIÉNARD
12/12/2015
---
Op donderdag 10 december 2015 was de Canadese pianist Marc-André Hamelin in Antwerpen. Hij speelde er werk van John Cage en Karlheinz Stockhausen voor een klein maar overtuigd gezelschap dat hem na afloop met een vijfvoudig applaus vereerde. Terecht, want de uit Montréal afkomstige muzikant is een uitstekende pianist, wat hij na de pauze opnieuw bewees met een prachtige uitvoering van de Pianosonate in Bes, D960 van Franz Schubert.
Het is een understatement om de composities van John Cage en Karlheinz Stockhausen te bestempelen als modern en avant-gardistisch. Ze zijn – en waren voor hun tijd – redelijk revolutionair, en dat zijn ze grotendeels gebleven, want beide componisten tartten de regels van wat klassieke muziek wordt genoemd. Niet dat zij daar veel last van hadden, maar het publiek dat ze probeerden te bereiken, was heel andere klanken gewend. Cage en Stockhausen waren trouwens niet de eersten die met nieuwe klanken en structuren experimenteerden. Erik Satie – die een grote invloed had op John Cage – ging al vóór de Eerste Wereldoorlog aan de slag met wat we nu pre-elektronische klankpatronen en gedurfde compositorische keuzes zouden noemen. Stockhausen werd beïnvloed door de muziek van Anton Webern, en zijn samenwerking met Karel Goeyvaerts – hij wordt vaak de eerste serialist genoemd - zou van grote betekenis zijn voor z'n eigen carrière.
The Perilous Night (1948) van John Cage is een compositie voor prepared piano. Hij kwam op het idee naar aanleiding van de dansproductie Bacchanale (1943), uitgevoerd op een vrij klein podium, waardoor er naast de piano geen plaats was voor percussie-instrumenten. Cage besloot om die klanken in z'n piano te integreren, waartoe hij spijkers, stukjes plastic en muntjes tussen de snaren stopte (zie foto). The Perilous Night is één van de eerste op zichzelf staande werken voor prepared piano. Het is een verzameling van zes korte fragmenten (samen 12 min.), hoofdzakelijk uitgevoerd op de 26 gemanipuleerde snaren van een vleugelpiano en het klankpatroon klinkt behoorlijk houterig (de hoge registers) en metaalachtig, soms als doffe klokken (lage registers). Ook de rest van het klavier wordt uiteraard gebruikt, maar in zeer beperkte mate. Voor ongeoefende – en zelfs geoefende! – oren, klinkt The Perilous Night bij momenten heel erg atonaal, maar de strakke structuur van de compositie houdt het geheel netjes samen. Een zeer geconcentreerde Marc-André Hamelin speelde een feilloze versie, waarin hij de lichte en donkere kleurschakeringen perfect met elkaar liet contrasteren.
Omdat Klavierstück IX (1954-1961) van Karlheinz Stockhausen geen geprepareerde piano behoeft, werd een andere vleugelpiano voorgereden voor de uitvoering van deze 11 minuten durende compositie. Ze is van een heel andere strekking, want meteen wordt een nadrukkelijk vierstemmig akkoord 139 keer in hetzelfde ritme ingezet waarbij het volume gaandeweg afneemt, meteen gevolgd door dezelfde klankenreeks in een kortere versie van 87 herhalingen. Nadien komt het muziekstuk in rustiger vaarwater terecht, maar het vierstemmig akkoord keert regelmatig terug tussen de luidere en dan weer stillere aanzetten. Opnieuw bewees Marc-André Hamelin dat hij zich niet laat afschrikken door de alles behalve makkelijke keuzes van de componist, met een indrukwekkend resultaat als gevolg. Nadien speelde hij nog twee eigen composities, het heftige Chaconne (2013), en het rustige en bij momenten romantische Pavane Variée (2014). En tijdens de pauze mocht het publiek een kijkje nemen in de buik van de prepared piano om de spijkers en muntjes te bekijken, en die moeten zeer precies worden aangebracht opdat de uitvoering zou klinken zoals voorzien in de partituur van de componist.
Na de pauze speelde Marc-André Hamelin de Pianosonate in Bes, D960 van Franz Schubert, waarvoor hij trouwens volledig op kennis en ervaring steunde en geen partituur gebruikte. De keuze voor Schubert lijkt een beetje vreemd, want hij is geen tijdgenoot van Cage of Stockhausen, maar van Ludwig van Beethoven, zij het dat hij een vrij korte carrière had (13 jaar), want hij stierf een jaar na Van Beethoven op 31-jarige leeftijd aan tyfus. Uit studies blijkt dat Schubert zijn laatste sonates kort voor zijn dood nog heeft bewerkt en uitgebreid. De Pianosonate in Bes is een heel aparte compositie, want Schubert lanceert al van in het begin een aantal melodische (en vaak romantische) thema's, maar die werkt hij niet verder uit. Ze worden vrij abrupt gestopt door een donkere triller in het laagste register van de piano en keren nadien terug, zij het in een andere context, een ander ritme en vaak een andere tonaliteit. Ook hier is er dus duidelijk sprake van een zekere repetitie, want de thema's gaan nergens naartoe en draaien eerder in cirkels. In het slotdeel van de pianosonate, het zgn. Allegro ma non troppo, is de invloed van Mozart heel erg duidelijk merkbaar in de speelse thema's, maar ook nu laat de componist zich niet verleiden tot uitweiding, want de ruime melodische segmenten worden opnieuw abrupt afgebroken door contrasterende tonen. Een prachtige pianosonate die opnieuw op een magnifieke en feilloze manier werd uitgevoerd. Marc-André Hamelin kreeg terecht een vijfvoudig applaus en hij besloot de avond met een kort encore.
William LIÉNARD
12/12/2015
---

---