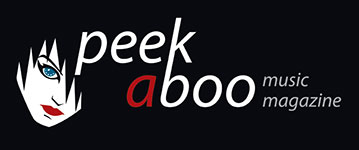 like this movie review
---
MARC FORSTER
Stranger Than Fiction
Movie
Comedy
•
Drama
[77/100]

SONY SPHE
23/08/2015, Didier BECU
---
Normally, you see Will Ferrell mostly as a clown in funny, but often trivial comedies. When Marc Forster offered him the chance to prove that he can handle a serious role, he quickly assumed the role of taxman Harold Crick. Unfortunately, the film was (at least to Ferrell-standards) not a huge success, which of course does not mean that the film is not recommended. On the contrary.
Harold Crick is a weirdo. He is a dull person who makes the same number of movements when brushing his teeth every day, and every day he makes the same number of steps when he goes to work and he never makes his coffee break one second longer. His life is very calculated, and he feels comfortable with it. Suddenly his life is turned upside down when he hears a strange female voice. For psychotherapist Dr. Mittag-Leffler it is clear: her patient hears voices and so he is suffering from schizophrenia, but in the meantime the viewer knows better. Harold is just a character in a book of the labile writer Karen Eiffel (Emma Thompson). She offers the poor man some delicious moments with the beautiful sexy Ana (Maggie Gyllenhaal), unfortunately, Eifel is known for the fact that all her book characters die at the end of the day. Harold seeks the assistance of a literature professor (Dustin Hoffman) and meanwhile he knows that he is just a figment on paper. He tries to persuade the writer to keep him alive.
Any regular reader who has not seen this film yet, will be confused and we admit it: on paper this looks like pure nonsense. Luckily Marc Forster (maker of Monster's Ball with Halle Berry, the Peter Pan-vehicle Finding Neverland with Johnny Depp and the Bond movie Quantum Of Solace) was behind the camera. The director made a stunning surrealistic fairy tale of this strange story. His opponents will probably never believe it, but Ferrell is sublime, and for once the comedian is not overacting. He even plays a modest role that is in complete contrast to the exuberant Maggie Gyllenhaal who, as an anarchist, deliberately forgets to fill in her tax papers, but precisely these contradictions provide the dynamics. Even Emma Thompson, who we particularly know from serious dramas such as Howards End, stars in a very special role. It is difficult to catagorize this film, the fact is that, at the end, you put him on a stack of movies that you definitely wantl see again.
Didier BECU
23/08/2015
---
Normaliter tref je Will Ferrell meestal als clown in grappige, maar vaak onbelangrijke (zeg maar verwaarloosbare) komedies aan. Toen hij van Marc Forster de kans kreeg om te bewijzen dat hij ook een serieuze vertolking aankan, was hij er als de kippen bij om de rol van belastinginspecteur Harold Crick aan te nemen. Jammer genoeg werd de film (althans naar Ferrell-normen) geen gigantisch succes, wat uiteraard niet betekent dat de film geen aanrader is. Integendeel.
Harold Crick is een vreemde kwast. Een saaie piet die iedere dag hetzelfde aantal bewegingen bij het tandenpoetsen maakt, exact hetzelfde aantal stappen zet als hij naar zijn werk gaat en nooit een seconde langer koffiepauze neemt. Zijn leven is heel wiskundig berekent en hij voelt zich daar heel goed bij. Plotseling valt zijn gecontroleerd leventje in elkaar als hij een vreemde vrouwenstem hoort die zijn handelingen en gedachten navertelt. Voor de psychotherapeute Dr. Mittag-Leffler is het duidelijk dat haar patiënt aan schizofrenie lijdt, maar de kijker weet ondertussen beter. Harold is gewoon een personage uit het boek van de labiele schrijfster Karen Eiffel (Emma Thompson). Ze gunt de man nog wel enkele heerlijke momenten met de mooie sexy Ana (Maggie Gyllenhaal), helaas laat Eifel haar boekenpersonages altijd sterven. Harold, die er ondertussen via de hulp van een literatuurprofessor (Dustin Hoffman) is achter gekomen dat hij niet meer dan een verzinsel op papier is, probeert de schrijfster te overtuigen om hem toch in leven te houden.
Iedere normale lezer die deze film nog niet heeft gezien, zal ondertussen met zijn handen in het haar zitten, want we geven het toe: op papier lijkt dit flauwekul van de allergrootste soort. Gelukkig stond Marc Forster (maker van Monster's Ball met Halle Berry, het Peter Pan-vehikel Finding Neverland met Johnny Depp en de Bond-film Quantum Of Solace) achter de camera. De regisseur heeft van dit vreemde verhaal immers een prachtig surrealistisch sprookje gemaakt. Zijn tegenstanders zullen het wellicht nooit geloven, maar Ferrell is subliem in deze rol, en voor een keer bezondigt de komiek zich niet aan overacting. Hij speelt zelfs een ingetogen rol die compleet in contrast staat met de uitbundige Maggie Gyllenhaa,l die als anarchiste opzettelijk haar belastingaangifte vergeet in te vullen, maar het zijn net die tegenstellingen die voor de dynamiek zorgen. Ook Emma Thompson, die we vooral van bloedserieuze drama's zoals Howards End kennen, schittert hier in een zeer aparte rol. Het is moeilijk om de film in één of ander hokje onder te brengen, feit is dat je hem na afloop op een stapeltje legt van films die je beslist nog een keer wil zien.
Didier BECU
23/08/2015
---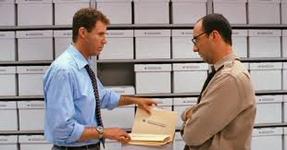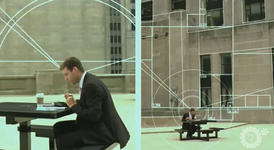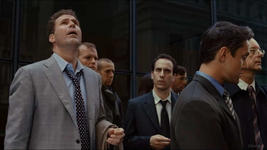 ---