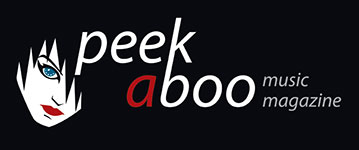 like this movie review
---
MARC WEBB
THE AMAZING SPIDER-MAN
Movie
Adventure
[74/100]

SONY SPHE
20/12/2013, Didier BECU
---
Nah, we don't belong to the happy few who have seen the newest Spiderman that will be shown in April next year as this is the first part we're talking about. It's only the package that's been changed, but as the Christmas tree needs its presents Sony has re-released The Amazing Spider-man in a limited steelbox.
In Hollywood dreams never end. Ten years after Sam Raimi completed the Spiderman-trilogy, producers thought it was a good move to re-launch his adventures on the screen. Of course they were thinking of Christopher Nolan who gave Batman a dark side. So, if it can be done with a bat, why not with a spider?
The big question of course is which version is best. To be honest, I still don't know the answer and I probably can only give one when seeing the sequel. Webbs problem is that he simply was obliged to re-tell the whole story of how Spiderman got born. It takes about an hour before Peter Parker (Andrew Garfield) finally can put on his spandex-suit. Before all that, he has to be bitten by a spider or his uncle Ben (Martin Sheen) has to be killed by a crook. Of course there's a lovestory involved as well. This time Parker doesn't fall in Mary Jane Watson's arms, but he has a crush on Gwen Stacy (Emma Roberts). This blonde is the daughter from a local police-inspector (Denis Leary) who isn't that keen on Spiderman's deeds. Criminals have to be caught by the fuzz, not by lunatics dressed as spiders! There's not only a change in girlfriends, Spiderman also has to face a new enemy: The Green Lizard. This insane scientist experiments with DNA-samples from lizards but at the end of the day he becomes a giant reptile himself.
It takes a bit of time before you get used to Andrew Garfield. I guess we're just thinking too much about Tobey Maguire, but after a while it becomes clear that Garfield is a good successor. The only thing we miss is that chemistry between Mary Jane and Spiderman. Emma Stone delivers a good job, but she's not able to let us forget Kirsten Dunst's appearance. The directing by Marc Webb is flawless, not that you would hear us say one bad word about Sam Raimi though! The CG-effects are better as well, but then again there are lots of technological improvements in such a period. The Amazing Spider-Man has surely not become as superb as the Dark Knight-trilogy. At least not till now, but fans from superheroes will definitely embrace him.
The Amazing Spider-Man is out on Sony on both DVD and Blu-ray as a limited steelbox.
Didier BECU
20/12/2013
---
Neen hoor, wij behoren niet tot het clubje gelukkigen die al eens hebben mogen proeven van de nieuwe Spiderman die volgend jaar in April in première zal gaan. Dit is gewoon het eerste luik, maar omdat het ijzer nog heet is (en wellicht ook omdat de kerstboom nu eenmaal de nodige cadeautjes moet krijgen) heeft Sony The Amazing Spider-man opnieuw uitgebracht, en deze keer in een luxe steelbox.
Dus ja, het gaat alleen maar om een nieuwe verpakking. In Hollywood komt er nooit een einde aan een droom. Tien jaar nadat Sam Raimi zijn Spiderman-trilogie afwerkte, vonden de studiobonzen dat het hoog tijd werd om Spiderman wat nieuw leven in te blazen. Natuurlijk hadden ze bij Sony het Batman-idee in het achterhoofd. Christopher Nolan slaagde er immers in om de vleermuisheld met succes een donker tintje te geven. Dus waarom dat ook niet met Spiderman doen? En zo werden er plannen gesmeed voor een nieuwe trilogie.

Hoe je het ook draait of keert blijft de hamvraag welke van de twee versies nu de beste is. Het is een antwoord die ik eerlijkheidshalve tot op heden nog niet weet, en het zal wellicht wachten tot het tweede deel blijven vooraleer we hierover definitief uitsluitsel kunnen geven. Het grote probleem waarmee regisseur Marc Webb in dit eerste deel immers zit is dat hij wordt verplicht om het verhaal van de schuchtere Peter Parker (Andrew Garfield) nog eens over te doen. Het duurt dan ook ongeveer een uur vooraleer Parker uiteindelijk zijn spandexpakje (dat trouwens is ontworpen door Cirque Du Soleil) mag aantrekken. Net zoals in de eerste film moet hij eerst nog door een spin worden gebeten en wordt zijn oom Ben (Martin Sheen) door een winkeldief vermoord. Uiteraard wordt Parker verliefd. Deze keer niet op Mary Jane Watson, wel op blondine Gwen Stacy (Emma Roberts). Het meisje van zijn dromen is wel de dochter van een politie-inspecteur (Denis Leary) die helemaal niet is opgezet met Spidermans goede daden. Boeven moeten door de politie worden geklist, niet door verklede gekken met een spinnenpakje! De nieuwe Spiderman verandert niet alleen van vriendinnetje in zijn eerste avontuur, ook rekent hij af met een andere vijand. De Green Goblin uit de vorige film wordt nu ingeruild door The Green Lizard: een krankzinnige geleerde (Rhys Ifans) die experimenten uitvoert met DNA van hagedissen, maar uiteindelijk zelf in een moorddadig gigantische reptiel verandert.

Het is wel een beetje wennen aan hoofdrolspeler Andrew Garfield. Waarschijnlijk zitten we net iets te veel met voorganger Tobey Maguire nog in het hoofd, maar na een tijdje is deze nieuwbakken ster een waardige opvolger. Wel missen we de chemie die er tussen Mary Jane en Spiderman was. Emma Stone doet wel haar best, maar slaagt er geen seconde in om Kirsten Dunst te doen vergeten. Ook met de regie van Marc Webb zit het snor, ofschoon je ons nooit een woord zult horen zeggen over Sam Raimi's trilogie. De CG-effecten zijn zonder meer een grote stap vooruit, maar op tien jaar tijd is er nu op technologisch vlak nu eenmaal veel verandert. The Amazing Spider-Man is zeker geen Dark Knight geworden (ten minste nu nog niet), maar wie van superhelden houdt zal zonder meer tevreden zijn met de nieuwe spinnenman.

De door Sony uitgebrachte The Amazing Spider-Man is vanaf nu in gelimiteerde steelbox op DVD en Blu-ray te verkrijgen.
Didier BECU
20/12/2013
---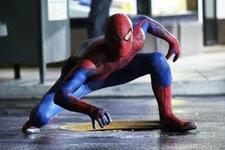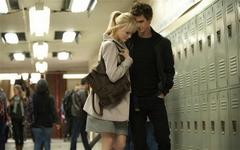 ---