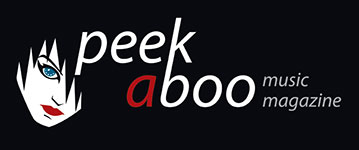 like this concert review
---
MARCUS MILLER
Het Depot, Leuven (07/04/2016)
Concert
Funk/Soul
•
Jazz
09/12/2016, Mark VAN MULLEM
---
Thursday April 7th, Het Depot in Leuven rolled out the red carpet. No one less then Jazz legend and 'king of slapping bass' Marcus Miller and his band played that evening. Miller was accompanied by sax player Alex Han, percussionist Alex Bailey and keyboard player Brett Willams. The Marcus Miller Band played an irresistable steamy and hot funky set, an ultimate blend of jazz, fusion, motown and funk.
From the very first song Panther, untill the sublime encores medley, Marcus Miller took the audience on an amazing trip. It maybe way too early, but I dare say that on thursday, I've seen thé best concert of 2016. Anyways a truly extraordinary experience it was, leaving your reporter speechless. Wow, what a gig!
It was about 20h45 when the Marcus Miller Band hit the stage. Panther (The Sun Don't Lie, 1993), first song in the set, immediately showcased the abilities of Miller and his musicians and especially the sheer brilliance of Marcus' bass playing, that slapping technique, how he emulates a contrabass, the way Miller's bass was 'singing' the choruses... wow! There was the powerful sax of Alex Han, the subtle percussion by Alex Bailey and great keys by youngster Brett Williams (only 24!). Throughout the rest of gig, we would enjoy even more of all those musical skills!
How's everybody doing?, Marcus Miller asked the audience before introducing the band. On my right there's Alex Bailey on drums and on sax it's... another Alex, Alex Han! Over here it's just us, the cool guys, Miller joked, meaning keyboardist Brett Willams and himself.
The exotic Hylife, the opening song of the new album Afrodeezia (2015) proved to be one of the absolute highlights of the set. This 'new' - already nine months old, as Miller pointed out - song was followed by B's River, another gem of the new album. And Miller used a cigar box Steve Seasick-ish guitar.
For the new album we also wanted to do a Motown tribute. You do know Motown, don't you? Not awaiting an answer, Marcus Miller started playing some heavy notes on his bass. Applause and cheers from the audience followed. Miller's take on Papa Was A Rolling Stone (from The Undisputed Truth, but widely known as a hit for The Tempations, both from 1972) was just amazing. Marcus' bass performed both the vocal parts and the backbone to the song. The way how the sax interacted with the bass was fantastic. What a heavenly version of this classic!
Miller talked about his years as bassist for Miles Davis' band and his contributions for the jazz icon. There was a song we used to play often together, maybe a simple tune, but we liked it. And Miller and his mates played a wonderful version of Jean-Pierre with Miller and his bass in the starring role. This was an absolute bass slapping feast and what an awesome bass-saxophone duel. And that 'simple tune'? Well, it's not that simple and it has been swimming in my brain ever since. Another highlight of the show.
When Marcus told the story behind the Afrodeezia and the song Gorée (Go Ray) that preceeded and inspired the new album, it was dead quiet in the audience. Marcus told the story of 400 years of slavery and how his music is his celebration of people's ability to endure an overcome oppression, find hope, meaning and joy through music. African Slaves in the US took their experiences and put it into the music, they figured out a way to turn their suffering into amazing sounds: spirituals, blues, jazz and r'n b, Miller explained (he recently became spokesperson for UNESCO's 'Slave Route Project). On the new album, Miller worked with musicians from West Africa, South America and the Caribbean. Following Miller's words, a very moving, heartbreaking version of Gorée (Go Ray) (Renaissance, 2012) was played by the band.
Whilst the gig was heading towards the end, all of a sudden we saw a dancing Marcus Miller, not playing any instrument at all. Not for long though. Miller does not only plays bass (and keyboards, for your intrest), he also proves to be a rather good sax player!

Thank you very very much, it was real pleasure playing for you, Marcus Miller said finally and he was applauded loudly while the band left the stage. The band had played for an hour and a half, but gladly returned to the stage to perform an another 25 minutes. Nice!
Someone in the audience yelled Blast! Well, actually we want to play something else, Miller replied, but OK, we'll do that one as well. The band started off with a very beautiful interpretation of the standard Cherokee (Ray Price), which swiftly emerged into a very groovy Blast (Free, 2003). Before heading into the encores, Miller promised us some crazy shit. As soon as the first notes of the Edgar Winter Group's Frankenstein were hit, we knew what that was all about. This was unbelievably hot and funky, the whole of the venue was dancin their ***** off! You just could NOT stand still to this feast of funk. What a brilliant way to end a concert.
After thanking the band and the audience, Marcus Miller promised to return soon. I guess we best keep an eye on those concert calendars!
After the gig, I was amongst the many who bought the T-shirt and cd, and I got my album signed by the aimable Mr. Miller. Yes, the year is still young. Yet, this concert is a contender for the concert of the year. Time will tell!
Mark VAN MULLEM
09/12/2016
---
Donderdag 7 april 2016 mocht Het Depot in Leuven hoog bezoek ontvangen. Niemand minder dan bassist Marcus Miller, jazzlegende en koning van de slaptechniek (slapping bass). Samen met Alex Han (sax), Alex Bailey (drums) en Brett Willams (keyboards) zorgde Miller voor een stomende funky set vol hoogtepunten. Vanaf opener Panther tot en met de de laatste noot van de sublieme bisronde, was het ronduit genieten (en, ik beken: dansen!). Jazz, fusion, vette funk, motown en zowat alles daartussenin; het werd ons geserveerd op een gouden dienblad. Na het concert waren jullie verslaggever en zijn concertgezel sprakeloos. Die sprakeloosheid ruimde al gauw plaats voor lyrisch enthousiasme. Het jaar is nog lang niet om, maar misschien zag ik donderdag wel hét concert van het jaar!
Geprogrammeerd om kwart voor negen, namen Millers' bondgenoten plaats op het podium, al snel gevolgd door een breed glimlachende Miller. Marcus omgorde zijn basgitaar en de legende zette Panther in uit The Sun Don't Lie (1993). Het feest kon beginnen en meteen al tijd voor de eerste oohs en aaahs. Tijdens Panther kon je al horen hoe gedegen de muzikanten zijn die Miller meebracht: het krachtige saxspel van Alex Han, het subtiele percussiewerk van Alex Bailey, het fijne keyboardspel van jongeling Brett Williams en dan het virtuoze basspel van Miller zélf natuurlijk, die slaptechniek, hoe ie zijn bas laat 'zingen', hoe hij een contrabas emuleert. Enfin, Miller trok álle registers open en haalde alles uit een goedgevulde kast. Dat bleek al vanaf die eerste song dus.
Miller begroette de goedgevulde zaal met How is everybody doing?, waarop hij de band voorstelde. De man heeft ook leuke humor. On both drums and sax there's Alex, on the other side, that's us, just the cool guys!, grapte Miller. Fijn trouwens om deze muzikanten aan het werk te zien. Behalve grote muzikaliteit, etaleerde het viertal grote gretigheid en spannend spelplezier.
Een van dé absolute hoogtepunten van het optreden kwam al heel erg vroeg in de set met het exotische Hylife, uit het jongste album Afrodeezia (2015), gevolgd door B'S River, nog een sterke compositie uit dat album.Daarbij hanteerde Miller een vreemdsoortige gitaar, sterk gelijkend op de 'cigar box guitar' zoals je die bij Seasick Steve ziet.

Op het jongste album prijkt ook een cover en wat voor eentje. We wilden een ode aan Motown brengen op het album, aldus Miller, je kent dat toch, Motown? Toen Millers bas die o zo bekende noten inzette, werden die meteen begeleid door luid herkenningsapplaus en vreugdekreten. Wat Miller met Papa Was A Rolling Stone, van The Undisputed Truth (maar bekender in de versie van The Temptations, allebei uit 1972) deed, was en is gewoon prachtig. De bas vertolkte én de 'vocalen' én speelde de ondersteunende rol. Machtig ook hoe de sax erop inspeelde. Wat een zalige versie.
En toen was het tijd voor hét absolute koninginnenstuk van de avond. Miller vertelde over zijn tijd in de band van Miles Davis en zijn samenwerking met de jazzheld. Dit nummer speelden we vaak samen, misschien een simpel deuntje maar toch. Een ronduit meesterlijke renditie van Jean-Pierre volgde, met een heus bassslapping-feest én een knap bas-saxofoon-duel. Het deuntje is sinds donderdag niét meer weg te krijgen uit het hoofd van ondergetekende.
Miller vertelde het verhaal achter het nieuwe album Afrodeezia, een ode aan de dappere Afrikanen die 400 jaar slavernij ondergingen, met muziek als enige troost en houvast, hoe daaruit uiteindelijk de nigro-spirituals, bues, jazz en R&B ontstonden (Miller is ook woordvoerder van het UNESCO 'Slave Route Project'). Op het album werkte Miller samen met muzikanten uit West- en Zuid-Afrika , de Caraïben en Zuid-Amerika. Het verklaart ook het exotische karakter van het album. Aanleiding tot het nieuwe album was een song uit het vorige album Renaissance (2012), nl. Gorée (Go Ray). Toen deze bloedmooie en emotionele song vervolgens weerklonk, kon je een speld horen vallen in de zaal.
Op zeker moment zagen we een vrolijk ronddansende Miller, volledig basloos. Maar hij zou niet lang zonder instrument blijven en bespeelde met verve de sax. Tegen het einde van de set kregen we nog een mooie extra in de vorm van de magistrale keyboardsolo van Brett Willams. Nog maar 24 is deze toetsenist, nu al een groot talent. Hoedje af en houd deze jongeman in de gaten!
Rond half elf bedankte Marcus Miller zijn uitstekende band en zijn enthousiast publiek: Allemaal erg bedankt, het was een plezier om voor jullie te spelen!. Onder een oorverdovend applaus verlieten de muzikanten het podium. Maar niet voor lang, want nauwelijks een minuut later keerde de band terug voor een stevige bisronde.
En wat een gewéldige toegift; een medley van Cherokee, Blast én Frankenstein (Edgar Winter Group)! Blast bleek niet echt gepland, maar toen iemand in de zaal er luid om riep, besloot Miller het toch maar te brengen. Zo kregen we eerst een sfeervol Cherokee (Ray Price), dat vervolgens ei zo na naadloos overging in een omnipotent Blast (uit Millers album Free, 2007), rijk aan vette grooves.

Van grooves en blast gesproken, de renditie van Frankenstein was fenomenaal! Voor zover het er nog op lag, ging het dak van Het Depot er nu finaal af! En je kon onmogelijk onbeweeglijk blijven bij dit funkfestijn.

Toen iedereen uitgedanst was, dankte Miller het publiek nogmaals uitvoerig en beloofde een snelle terugkomst: hou die concertkalenders in de gaten! Na het concert zoals velen het jongste album gekocht, laten signeren door de meester en met een brede glimlach huiswaarts gekeerd.

Ja, het jaar is nog jong. Toch staat dit concert genoteerd met stip als kanshebber voor het concert van het jaar. De tijd zal het uitwijzen.
Setlist:
Panther / Hylife / B's River / Papa Was A Rollin' Stone (The Undisputed Truth) / Jean-Pierre (Miles Davis) / Gorée (Go-Ray) / Son Of Macbeth
Bis: Cherokee (Ray Price) / Blast / Frankenstein (Edgar Winter Group).
Mark VAN MULLEM
09/12/2016
---