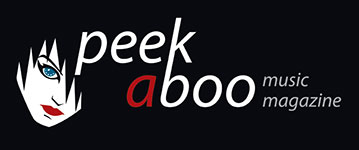 like this cd review
---
MARGARET GLASPY
Emotions and Mat
Music
•
CD
Indie Rock
[80/100]

PIAS
10/12/2016, William LIÉNARD
---
Joni Mitchell's Blue sets the bar in my head that I'm always striving for, Margaret Glaspy says when asked about her influences, but there are many more: Bill Withers and Elliot Smith, Weezer and Rage Against the Machine. The result is a highly diverse repertoire of sensitive singer-songwriter ballads and rock-related songs, often driven by a raw guitar sound. Margaret comes from Red Bluff (California), but since 2010, she lives on the Upper West Side in New York City. Her debut album Emotions and Mat contains 12 tracks. It was recorded at the legendary Sear Sound studio and mixed by Shawn Everett (Alabama Shakes).
While listening to the album for the first time, the songs Emotions and Mat, Situation and You and I sound pretty hard because of the very prominent electric guitar and the more or less aggressive vocals. Once the tracks reveals their secret, you will discover the singer-songwriter who is hiding behind the material, and you will be aware of the sensitive side of the compositions. In Somebody to Anybody, the guitar sound is more melodic and less dangerous, and space is created for the musical beauty of the song. Margaret Glaspy sounds less aggressive and that is also the case in No Matter Who, in which the guitar comes to the fore again, and a nice sound is developed with what sounds like an organ.
An emphatic and dark guitar shuffles quietly and peacefully through Memory Street, supported by reverberating percussion, and followed by the similar, but slightly more aggressive Pins and Needles, in which Margaret Glaspy's voice sounds a little sharper again, with beautiful male vocals in the chorus and guitar noise in-between. In Anthony, all the pieces fall into place: beautifully sung, a perfect instrumental support and emotive lyrics. Our favorite. Parental Guidance is a wonderful singer-songwriter ballad with a wavering and melodic guitar intro and again very beautiful and delicate vocals.
In You Don't Want Me, the pace slightly goes up again, but Margaret Glapsy sounds barely more aggressive, because guitar and percussion provide a certain geniality, with a second voice that creates a kind of Beatlesque atmosphere. In Love Like This, the electric guitar sounds beautiful, and very melodic afterwards: a sensitive ballad in which the fanfare-like percussion creates a special atmosphere. Very nice. The final track Black is Blue closes the album in beauty: an attractive singer-songwriter ballad against a background of subtle guitar sounds and precise percussion.
Solid song material, a beautiful voice and a refined instrumental accompaniment. An artist between singer-songwriter and rock. One to keep an eye on.
Tracklist:
1. Emotions And Math
2. Situation
3. You And I
4. Somebody To Anybody
5. No Matter Who
6. Memory Street
7. Pins And Needles
8. Anthony
9. Parental Guidance
10. You Don't Want Me
11. Love Like This
12. Black Is Blue
William LIÉNARD
10/12/2016
---
Joni Mitchell's Blue set the bar in my mind that I'm always striving for, zegt Margaret Glaspy als haar gevraagd wordt naar de invloeden op haar composities; maar er zijn er meer: Bill Withers en Elliot Smith, Weezer en Rage Against the Machine. Het resultaat is een zeer divers repertoire van gevoelige singer-songwritersballades tot ruigere rock gerelateerde songs, die voortgestuwd worden door soms ruw gitaargeluid. Margaret is afkomstig uit Red Bluff (California), maar sinds 2010 woont ze in de Upper West Side in New York City. Haar debuutalbum Emotions and Mat bevat 12 tracks. Het is opgenomen in de legendarische Sear Sound-studio en gemixt door Shawn Everett (o.a. Alabama Shakes).
Tijdens een eerste beluistering klinken Emotions and Mat, Situation en You and I vrij hard, maar dat is het gevolg van de zeer aanwezige elektrische gitaar en de min of meer agressieve vocalen. Eens de tracks hun geheim beginnen prijs te geven, hoor je de singer-songwriter die zich achter het materiaal verschuilt en vallen je de gevoelige kanten van de composities op. In Somebody to Anybody klinkt de gitaar een stuk melodischer en minder gevaarlijk en komt er ruimte vrij voor de muzikale schoonheid van de song. Margaret Glaspy klinkt minder agressief en dat blijft ook zo in No Matter Who, waarin de gitaar opnieuw op de voorgrond treedt, maar een mooie geluid ontwikkelt in samenspraak met wat klinkt als een orgel.
Een nadrukkelijke en donkere gitaar schuifelt rustig en gemoedelijk door Memory Street, gesteund door galmende percussie, gevolgd door het gelijksoortige, maar iets agressievere Pins and Needles, waarin Margaret Glaspy's stem opnieuw iets scherper klinkt met mooie mannelijke vocalen in het refrein en gitaarnoise tusssendoor. In Anthony vallen alle puzzelstukjes op hun plaats: prachtig gezongen, een perfecte instrumentale ondersteuning en een aandoenlijke tekst. Onze favoriet. Parental Guidance is een prachtige singer-songwritersballade met een aarzelende en melodische gitaarintro en opnieuw heel erg mooie en gevoelige vocalen.
In You Don't Want Me gaat het tempo weer iets omhoog, maar Margaret Glapsy klinkt nauwelijks agressiever. Daar zorgen de gitaar en de percussie voor, met een tweede stem die een beetje Beatlesesque aandoet. In Love Like This legt de elektrische gitaar nadrukkelijke accenten, terwijl ze nadien heel melodisch klinkt: een gevoelige ballade waarin de tamtamachtige percussie een bijzonder sfeer creëert. Heel erg mooi. Eindtrack Black is Blue sluit het album in schoonheid af: een aantrekkelijke singer-songwritersballade tegen een achtergrond van fijnzinnig gitaargeluid en zeer precieze percussie.
Stevig songmateriaal, een prachtige stem en een geraffineerde instrumentale begeleiding. Een artiest tussen singer-songwriter en rock. Eentje om in het oog te houden.
Tracklist:
1. Emotions And Math
2. Situation
3. You And I
4. Somebody To Anybody
5. No Matter Who
6. Memory Street
7. Pins And Needles
8. Anthony
9. Parental Guidance
10. You Don't Want Me
11. Love Like This
12. Black Is Blue
William LIÉNARD
10/12/2016
---
---