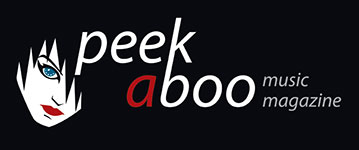 like this concert review
---
MARIANNE FAITHFULL
Gent, Vooruit (04/11/2015)
Concert
05/11/2015, Didier BECU
---
We fight against it, but it happens to us all. The degradation process is simply a part of life you can't ignore. It hurts to say goodbye to your loved ones, but with heroes it is different. You adore them, they are even part of your imagination and dreams. The least you want is a picture of someone who purposely steps into the direction of the end, just because our rock 'n' roll fantasy does not want this to be the last image that is burned on the retina.
Yesterday, when Marianne Faithfull hobbled on stage with a cane, all rock 'n' roll dreams vanished. Even before she sang one note, the diva greeted her public with apologizes, she is 68 now and her body is destroyed. There was a warm applause for these hard words, but everyone realized that this was going to be a concert, dominated by respect, and unfortunately also pity. Any mistake would be forgiven, not that she made many.
No one dared to shout when Faithfull announced that she wouldn't play a greatest hits set, simply because she's tired of most of the old songs. Too bad, or maybe not, because apart from the intriguing Broken English, the few hits that were played (The Ballad Of Lucy Jordan and As Tears Go By) were also the weakest of the evening.
Someone requested Why D'Ya Do It, but the singer answered that she is the one who decides what will be played or not. Most of the songs came from her latest album Give My Love To London, released last year, a collection of songs written by the greatest. Even Sister Morphine was not included in the set. Not because Marianne suddenly is an artist who gently asks for a cup of hot tea on stage, but because she thinks Nick Cave composed a much better song about the subject (Late Victorian Holocaust). Her short set of 80 minutes (but indeed, we forgive her) started quite messy with the title track Give My Love To London, composed by Steve Earle, but her three musicians did everything to get everything straight, just like an icon deserves! That is mainly the merit of her producer Rob Ellis (yes, the one who worked with PJ Harvey), who is part of the tour and plays the drums.
The smoky and macabre voice of Faithfull is still impressive, and along Nico's, probably the most intriguing in music history. Not even age can change that. The voice had the theatre under its spell, even at times when she, like a dear old granny, shared some gossip about the artists she worked with (and they are many, from Mick Jagger to Roger Waters).Afterwards, everyone was glad to have seen an immortal legend, an every fan wished her a time machine. Heroes never die, human bodies do.
Didier BECU
05/11/2015
---
Hoe sterk we er ook tegen vechten, het overkomt ons allemaal. Het aftakelingsproces is nu eenmaal een deel van het leven waar je niet omheen kan. Het doet pijn om afscheid te nemen van geliefden, maar bij helden ligt dat toch een beetje anders. Je kijkt naar ze op, ze zijn zelfs een deel van je fantasie en dromen. Het minste wat je wil is een beeld van een persoon die doelbewust in de richting van het einde stapt, gewoonweg omdat je rock 'n rollfantasie niet wil dat dit het laatste beeld is dat op je netvlies wordt gebrand.
Toen Marianne Faithfull gisteren met een wandelstok het podium opstrompelde, werden meteen alle rock 'n rolldromen opgeborgen. Nog voor ze een noot zong verontschuldigde de diva zich, ze is ondertussen al 68 en haar lichaam is naar eigen zeggen zo goed als volledig om zeep. Er volgde een warm applaus, maar iedereen besefte dat dit concert gedomineerd zou worden door respect, en jammer genoeg ook medelijden. Iedere fout zou haar worden vergeven, niet dat ze er veel maakte.
Er was dan ook niemand die iets durfde roepen toen Faithfull verkondigde dat ze geen greatest hits set zou spelen, gewoonweg omdat ze de meeste nummers uit het verleden naar eigen zeggen al lang niet meer kan horen. Jammer, of misschien net niet, want op het intrigerende Broken English na, waren de weinige hits (The Ballad Of Lucy Jordan en As Tears Go By) de minste van de avond.
Iemand riep wel om Why D'Ya Do It te vertolken, maar de kranige dame liet meteen verstaan dat zij uitmaakte wat werd gespeeld of niet. De meeste nummers kwamen uit haar laatste plaat Give My Love To London, die verleden jaar verscheen, een collectie nummers die door de allergrootsten van de muziekplaneet voor la Faithfull zijn geschreven. Zelfs Sister Morphine stond niet op het programma. Niet omdat Marianne plots de dame is die op het podium om een kopje warme thee vraagt, wel omdat ze vindt dat Nick Cave een veel beter nummer (Late Victorian Holocaust) over het onderwerp heeft bedacht. Haar korte set van amper 80 minuten (maar juist, we vergeven het haar) startte vrij rommelig met de titeltrack Give My Love To London, gecomponeerd door Steve Earle, maar meteen zorgden haar drie muzikanten ervoor dat alles op het goed pad werd gebracht. Dat zal wel de verdienste zijn van haar producer Rob Ellis (inderdaad, de man die met PJ Harvey werkte), die mee op toer is en achter de drums zit.
De doorrookte en macabere stem van Faithfull blijft samen met die van Nico wellicht de meest intrigerende uit de muziekgeschiedenis, en daar kan zelfs de leeftijd niets aan veranderen. De stem had de theaterzaal in zijn greep, zelfs op momenten dat zij louter de rol van een roddeltante vertolkte, want net als een lieve, oude oma vertelde zij tussen de nummertjes door allerlei geheimpjes over de artiesten waarmee ze ooit samenwerkte (en dat zijn er heel wat, van Mick Jagger tot Roger Waters). Na afloop was iedereen gelukkig dat men een onsterfelijke legende had gezien, alleen gunde iedereen fan haar een tijdmachine. Helden sterven nooit, lichamen wel.
Didier BECU
05/11/2015
---