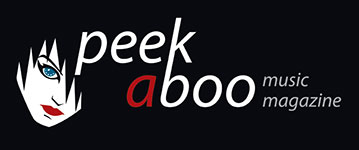 like this concert review
---
MARILYN MANSON / CRADLE OF FILTH / LIFE OF AGONY / LACUNA COIL / HELLYEAH / AVATAR / DIABLO BLVD
ALCATRAZ METAL FEST 2014, Kortrijk, 8/8/2014
Concert
16/08/2014, Benny CALUWE
---
When a friend offers you a VIP-ticket for a metalfestival with a strong, versatile line-up, then you don't say no. Because we only arrived at three o'clock we missed the Belgian band Diablo Blvd. (with stand-up comedian Alex Agnew) and the Swedish band Avatar. The melodic death metal band with frontman Johannes Eckerström dressed up as an evil clown played strong, so we heard. It's a pity we missed that, but hey, no worries. We still had many good things coming our way, starting with Hellyaeh.
Hellyaeh is the band from drummer Vinnie Paul. We all know him from Pantera, where he played with his brother Dimebag Darryll. The guitar player got shot in 2004. I didn't know Hellyeah's music, but they play groove metal. But I wouldn't say they are Panteraclones. They started strong: heavy riffs and a vocalist with a lot presence on stage. Sometimes he sang through a megaphone. But after a while I could not pay attention anymore. Time too check the festivalground.
When walking around I saw lots of Cradle of filth and Marilyn Manson-shirts among the crowd. Life of agony was also well presented. The festival ground was built in a prison setting with a central watchtower that served as sound tower. During the gigs there were flames bursting out of the tower. Further a few tents with tables for drinking or eating, a variety of foods and lots of stands with CDs and band merchandise. Bargain hunting! When it started to rain, we took shelter in the VIP-tent. A disadvantage was that you didn't have a view on stage. But outside the tent you could follow the concert on a screen. It kept raining and since I didn't want to miss too much from Lacuna Coil, there was no choice left than to go out there.
Despite the heavy rain, there were a lot of people in front of the stage. Lacuna Coil is a band that goes for a long time. Their eponymous debut came out in '98 and many good albums followed. Their gothic metal with alternately male and female vocals catches on. They played especially songs from their 2 most recent albums. Heaven's a lie and Our truth weren't allowed to lack. Lacuna coil played tight and the crowd was excited. Christina Scabbia looked even more handsome with her long, wet, black hair. She has got a beautiful voice that also lasted during the entire show.
After Lacuna coil we looked up the diner room for our meal that was included in the VIP-ticket. The catering was well provided. Because of that we missed a part of Life of agony. The band was popular during the nineties with their mix from hardcore punk, heavy and alternative metal. I was surprised to see that that Keith Caputo has undergone a sex surgery and calls herself Mina Caputo. I didn't really notice a difference concerning his vocals. Before he didn't sing with a bas either. Life of agony also played tight and the crowd was excited as well. Especially River runs red and Weeds were applauded.
Then it was Cradle Of Filth's turn. The controversial band plays blackened gothic metal. Some love them, others hate them. They blame Cradle of filth for their music differing more and more from pure black metal in search of commercial success. Although I'm not fond of black metal, I do like the atmospheric and symphonic style that Cradle of Filth and Dimmu Borgir play. Since V-Empire (1996) I buy all of their albums and I will continue to do so. It was ago from 2001 (period of Midian) in Ghent that I saw them live. It was a fantastic concert I recall, so I really looked forward to this one.
With Your vulgar delectation they only played one song from their most recent album The manticore and other horrors. They especially played older songs usch as The principle of evil made flesh (from their eponymous debut), Haunted shores (from Dusk and her embrace) Beneath the howling stars and Cruelty brought thee orchids (from Creulty and the beast) Cthulhu dawn and Her ghost in the fog (from Midian) Born in a burial gown (from Bitter suites to succubi) and Nymphetamine (from Nymphetamine)
Cradle of filth didn't meet my high expectations. Maybe it's due to the many line-up changes in recent time, but the high paced parts were played sloppy sometimes. Although Dani Filth tried to fire up the tame public, he didn't succeed in that.
Marilyn Manson also tried to lit up the tame crowd, but he didn't succeed neither. The show started with tracks from the recent album Born Vilain. The crowd only started moving when he played his versions of the new wave classics Personal Jesus and Sweet dreams and some older songs such as mOBSCENE, Disposable teens and The dope show. Maybe it was because he changed his outfit a lot the show lost some pace. Brian Hugh Warner even changed from microphone/ he sang through a microphone on a hunting knife and microphone with a boxing iron. At a certain point Manson was complaining that somebody didn't know his job, said it was all shit anyway and then he started This is the new shit.
For Anthichrist superstar they bring out a pulpit. Manson mounted the platform and looked down on the rest of the world as a tyrant. At the end of The beautiful people he suddenly left the stage in an abrupt way. It wasn't full time yet. Was he frustrated because of technical problems? We can only guess …
Benny CALUWE
16/08/2014
---
Alcatraz metal festival 2014- dag 1 vrijdag 8/8 (80/100)
Als een vriend je een VIP-kaart aanbiedt voor een metalfestival met een sterke, veelzijdige affiche; dan neem je die graag aan! Door werk of andere verplichtingen kwamen we pas iets na drieën op de festivalweide aan. Hierdoor misten we net Avatar alsook Diablo Blvd.: de Belgische band rond stand-up comedian Alex Agnew, dat eerder het festival opende. En met de Zweedse melodic death metalband Avatar, aangevoerd door hun als evil clown geklede frontman Johannes Eckerström, hadden we naar verluidt echt wel iets gemist. Maar niet getreurd: er lag nog voldoende lekkers in het verschiet. Te beginnen met Hellyeah.
Hellyeah is de band van drummer Vinnie Paul. Hij is vooral bekend door zijn Pantera-verleden. Hij speelde er samen met zijn broer Dimebag Darrell. De gitarist werd in 2004 neergeschoten. Ik was niet vertrouwd met de muziek van Hellyeah, maar ze spelen groove metal. Maar Hellyeah afschilderen als een Pantera-cloon, zou nogal kort door de bocht zijn. Ze begonnen sterk: stevige riffs en een zanger met veel podium-présence, die af en toe een megafoon hanteerde. Maar na enige tijd begon mijn aandacht wat te verslappen. Tijddus om het festivalterrein eens te verkennen.
Veel T-shirts van Cradele Of Filth en Marilyn Manson onder het publiek,viel mij op. Life Of Agony leek ook goed te zijn vertegenwoordigd. De festivalweide was mooi aangekleed in het gevangenisthema met in het midden van het terrein de geluidstoren/centrale wachttoren, waar af en toe een steekvlam uitkwam. Verder diverse eetstalletjes, enkele tentjes met tafels om rustig te eten en te drinken en heel wat kraampjes met CDs en bandmerchandise. Op koopjesjacht dus! Toen het begon te regenen, gingen we schuilen in de VIP-tent. Enig minpunt was dat je vanuit die tent geen zicht had op het podium. Buiten de tent stond er wel een scherm opgesteld waarop je de concerten kon volgen. Het bleef echter lange tijd regenen en omdat ik toch niet te veel van Lacuna Coil wou missen, besloot ik desalniettemin om de regen te trotseren.
Ondanks de hevige plensbuien stond er toch vrij veel volk aan het podium. Lacuna Coil gaat dan ook al lange tijd mee. Hun gelijknamige debuut-EP kwam reeds uit in '98 en sindsdien leverden ze tal van sterke albums af. Hun gothic metal met afwisselend vrouwelijke en mannelijke vocalen sloeg aan. We kregen vooral nummers uit de 2 laatste platen te horen. Our Truth en Heaven's a Lie mochten natuurlijk niet ontbreken. Lacuna Coil speelde strak en kreeg veel respons van het publiek. Christian Scabbia die er met haar natte zwarte krullen nog knapper dan anders uitzag, heeft een prachtige stem die ook live een volledig optreden overeind blijft.
Na Lacuna Coil besloten we om de bistro op te zoeken voor de maaltijd die bij ons VIP-ticket hoorde. De catering was verzorgd. Hierdoor misten we wel een stuk Life Of Agony. Een band die vooral in de eerste helft van de jaren '90 furore maakte met hun mix van hardcore, heavy and alternative metal. Ik was verrast te merken dat Keith Caputo ondertussen een geslachtsoperatie ondergaan heeft en gaat nu als Mina Caputo door het leven gaat. Gelukkig viel er qua stem niet veel verschil te merken. Keith zong als man evenmin met een bas. Ook Life Of Agony speelde strak en kreeg eveneens veel bijval van het publiek. Vooral tijdens River Runs rRd en Weeds.
Daarna was het de beurt aan Cradle Of Filth, de omstreden Engelse band met hun blackened gothic metal. Op handen gedragen door velen en uitgespuwd door anderen. Er wordt COF verweten dat ze steeds verder van black metal afweken en deze commercialiseerden. Ondanks het feit dat ik helemaal niet van black metal hou, ben ik wel fan van de atmosferische, symfonische variant van Cradle Of Filth en Dimmu Borgir. Sinds V-empire (1996) koop ik elke album en blijf consequent uitkijken naar elke nieuwe schijf (en dat zijn er ondertussen al heel wat). Het was van 2001 (periode van Midian) in de Gentse Vooruit geleden dat ik hen zag. Een fantastisch optreden in mijn herinnering. Ik keek er dan ook naar uit.
Met Your Vulgar Delactation werd slechts één track uit de laatste plaat The Manticore And Other Horrors gespeeld. We kregen vooral oudere nummers te horen zoals. The principle of evil made flesh (uit hun gelijknamige debuut), Haunted shores (uit Dusk and her embrace) Beneath the howling stars en Cruelty brought thee orchids (uit Cruelty and the beast) Born in a burial gown (uit Bitter suites to succubi), Cthulhu dawn en Her ghost in the fog (uit Midian) en Nymphetamine (uit de Nymphetamine).
Mijn hoge verwachtingen werden niet ingelost. Misschien ligt het aan de vele personeelswissels de laatste jaren, maar bij de snelle passages werd het wel eens slordig. Hoewel Dani Filth zijn best deed om het lakse publiek mee te krijgen, was de respons eerder lauw.
Ook hoofdact Marilyn Manson deed zijn best om het makke publiek mee te krijgen, maar slaagde daar evenmin in. Zijn show kwam wat traag op gang met recente nummers uit Born Villain. Er kwam pas beweging in met de covers van new wave klassiekers Personal Jesus en Sweet dreams en wat oudere nummers als mOBSCENE, Disposable teens en The dope show. Misschien zorgden de vele vestimentaire wissels er wel voor dat de vaart uit het concert gehaald werd. Brian Hugh Warner wisselde zelfs van microfoons: een micro op jachtmes, een micro met een boksijzer, … Op een bepaald moment was Marilyn aan het klagen dat iemand zijn job niet kende, zei dat toch alles shit is en zette dan This is the new shit in.
Voor het bisnummer Antichrist superstar werd een katheder op het podium geschoven, zodat Manson als een tiran boven de rest van de wereld uittorende. Op het einde van The beautiful people liep hij abrupt weg. De voorziene speeltijd was nog niet volgemaakt. Was Manson geïrriteerd door technische problemen? We hebben er het gissen naar …
Benny CALUWE
16/08/2014
---