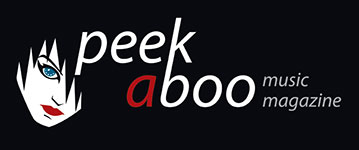 like this cult movies review
---
MARIO BAVA
The Girl Who Knew Too Much
Movie
•
Cult movies
Horror
[65/100]

Arrow
24/02/2015, Didier BECU
---
Of course there will be arguing, but back in the early 60's there was no film buff who took Mario Bava seriously. The filmmaker who was born in San Remo did not belong to the neorealists and thus his films were deliberately pushed into oblivion. Agreed, in the beginning of his career Bava was a jack-of-all who explored the most diverse genres (from Viking movies to science fiction movies with vampires), but in 1963 (probably without realizing it) he wrote film history with The Girl Who Knew Too Much.
You don't have to be a cinephile to realize that the title was a nod to Hitchcock's The Man Who Knew Too Much (the film he would make twice, in 1934 and 1956). When Bava was commissioned to direct this comic thriller he found the plot so ridiculous, that he mainly concentrated on technology and without knowing it, immediately invented the Giallo, Italian horror films with extremely stylish violence with typical (bloody) close-ups. The Girl Who Knew Too Much is not the Giallo of the later work Black Sabbath, Lisa And The Devil of Rabid Dogs), but the basic principles are there already. By focusing solely on cinematography, Bava showed (although critics never saw it) that he was a master behind the camera. The film is now forgotten, but looks just as stunning as say Polanski's Repulsion. Even though you can't claim that Leticia Roman has the acting talent of Catherine Deneuve, she almost has the same charisma on the white screen. The story itself is negligible, and even though it is a Giallo, The Girl Who Knew Too Much is never exciting. An American tourist accidentally witnesses a murder committed by a serial killer and becomes the next victim on his list. Nothing special, but as said: the real star of the film is Bava's camera.
On this Arrow release you will find two versions of the film. First, there is of course the original Italian one, but also the American one that got the title The Evil Eye. In the latter many scenes are deleted and for the viewer it is a perfect opportunity to see how Americans treated film. There is also an interview with lead actor John Saxon, who worked with the greatest Giallo directors (from Argento to Fulci ), and an other bonus that demonstrates how pioneering and (simultaneously) undervalued The Girl Who Knew Too Much is. Now on Blu-ray via Arrow.
Didier BECU
24/02/2015
---
Ze zullen nu wel beweren van wel, maar in het begin van de jaren 60 was er geen enkele "filmkenner" die Mario Bava serieus nam. De in San Remo geboren cineast behoorde niet tot het kransje van neorealisten en dus werden zijn films bewust in de vergeethoek geduwd. Juist, in het begin van zijn carrière was Bava wel een manusje-van-alles dat de meest uiteenlopende genres (van Vikingfilms tot sciencefiction met vampiers) uitprobeerde, maar in 1963 schreef hij (zonder het wellicht zelf te beseffen) met The Girl Who Knew Too Much grandioze filmgeschiedenis.
Je moet geen doorgewinterde cinefiel zijn om te beseffen dat de titel een knipoog naar Hitchcock's The Man Who Knew Too Much is (de film die hij trouwens twee keer zou maken, in 1934 en 1956). Toen Bava de opdracht kreeg om deze komische thriller op te nemen, vond hij de plot zo belachelijk dat hij zich vooral op de techniek concentreerde en tja, zonder het te weten werd hij hiermee meteen de uitvinder van de Giallo, Italiaanse horrorfilms met extreem, stijlvol geweld, waarin vooral de close-ups kenmerkend zijn. The Girl Who Knew Too Much is wel nog niet de Giallo zoals in zijn latere werk (Black Sabbath, Lisa And The Devil of Rabid Dogs), de beginselen zijn er alvast. Door zich toe te spitsen op de cinematografie in de film, toonde Bava (ook al wilden de critici dat niet zien) dat hij een grootmeester achter de camera was. De film is nu vergeten, maar hij oogt minstens even prachtig als pakweg Repulsion van Polanski. Ook al kun je niet beweren dat Leticia Roman over hetzelfde acteertalent beschikt als Catherine Deneuve, bezit ze wel dezelfde uitstraling. Het verhaal zelf is verwaarloosbaar, en ook al is het een Giallo, toch is The Girl Who Knew Too Much helemaal niet spannend. Een Amerikaanse toeriste is toevallig getuige van een moord die wordt gepleegd door een seriemoordenaar waardoor zij de volgende prooi op zijn lijstje wordt. De echte ster van de film is Bava's camera.
Op deze Arrow-release vind je twee versies van de film. Allereerst is er natuurlijk de originele Italiaanse, maar ook de verknipte Amerikaanse, die de titel The Evil Eye kreeg. In deze laatste sneuvelden heel wat scènes en het is voor de kijker een schitterende manier om te zien hoe Amerikanen film behandelden. Er is ook een interview met hoofdrolspeler John Saxon, die met de grootste Giallo-regisseurs (van Argento tot Fulci dus) mocht samenwerken, en excellente bijdragen die aantonen hoe baanbrekend (en tegelijkertijd) ondergewaardeerd The Girl Who Knew Too Much wel is. Nu uit op Blu-ray via Arrow, alweer een hebbeding!
Didier BECU
24/02/2015
---
---