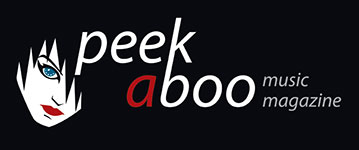 like this movie review
---
MARIO VAN PEEBLES
Red Sky
Movie
Action
[40/100]

SONY SPHE
22/04/2015, Didier BECU
---
Is there anyone out there who still remembers Mario Van Peebles? Indeed, we're talking about the actor with Mexican roots who starred in countless (most of the times dreadful) action movies and who is also keen on directing films himself. We can only recommend New Jack City from his long, but forgettable filmography as a director. The actor-director is certainly one of those has-been icons who were stuck in the 80's. The best example is his newest movie Red Sky, that is supposed to be some contemporary version of Top Gun. This idea might be popular among twelve year old kids, but a plane still doesn't make a good movie!
The story itself is thin, and quite silly to say the least, even if it's all based on a book called Kersosene Cowboys by Randy Arrington, who was a pilot himself. Cobra (Cam Gigandet), Cajun (Troy Garity), Rodeo (Shane West) and P-Dawg (Jacob Vargas) are four airfighters who served during the Gulf War, but they were fooled by a guy named Warlord 2 (Mario Van Peebles). The four were given the order to bomb a target, but didn't know that they were shooting at their own army that was investigating the Rainmaker (a mass destruction weapon of Sadam Hussein that can destroy oil fields). The four can't prove their innocence and they are immediately fired from the U.S. Army. Seven years later they get the opportunity to prove that they were the victim of a crook with the help of Karen Brooks (Rachel Leigh Cook) who used to be the girlfriend of one of the pilots, but is now a well respected journalist. And of course as you can guess, such a movie can't exist without some Russian baddies.
This childish story could have been used for an 80's action flick, produced by Golan and Globus. At that time that type of movies was still fun, but anyone who comes up with something like that today, has a very bad taste in film. There is a lot of shooting, a lot of macho talk and you will hear lots of swearing, but it will be hard to find anything else. The movie is extremely dull and is even worse because the cast hasn't understood the meaning of the word acting. Not even the handsome Rachel Leigh Cook can change that!
Didier BECU
22/04/2015
---
Herinner je je Mario Van Peebles nog? Inderdaad, de acteur met Mexicaanse roots die in ontelbare (vaak afgrijselijke) actiefilms was te zien en die ook met de regelmaat van een klok zelf achter de camera kroop. Wat dat laatste betreft kunnen we alleen maar New Jack City aanraden, want voor de rest waren zijn films miskleunen van de allerergste soort. Dat de acteur-regisseur volledig vastgeroest zit in de jaren 80, wordt pijnlijk duidelijk in Red Sky, want het was zijn bedoeling om met dit vehikel een eigentijdse versie van Top Gun uit de mouw te schudden. Het is misschien wel een nobele gedachte die bij pubers op luid gejuich zal worden onthaald, maar met alleen maar een vliegtuig maak je nog geen goede film.
Het verhaal doet eigenlijk weinig ter zake en is op zijn zachtst uitgedrukt vrij onnozel, ook al is het op een boek gebaseerd (de alleszeggende titel Kersosene Cowboys van Randy Arrington, die zelf piloot was). Cobra (Cam Gigandet), Cajun (Troy Garity), Rodeo (Shane West) en P-Dawg (Jacob Vargas) zijn vier piloten die er tijdens de Golfoorlog door ene Warlord 2 (Mario Van Peebles) zijn ingeluisd. Ze kregen de opdracht om een doelwit op te blazen, maar zonder het te weten schoten zij op eigen soldaten die bezig waren aan een onderzoek naar de Rainmaker (een wapen van Sadam Hussein waarmee je alle olievelden kan vernietigen). De vier pineuten kunnen hun onschuld niet bewijzen en worden onmiddellijk uit het leger gezet. Zeven jaar na datum krijgen ze de kans om hun eer te herstellen met de hulp van Karen Brooks (Rachel Leigh Cook) die het liefje van één van de piloten was, maar ondertussen journaliste is geworden. En natuurlijk zijn er onbetrouwbare Russen in het spel (vandaar trouwens de titel).
Dit kinderlijke verhaal zou het goed doen als de zoveelste Golan-Globusproductie uit de jaren 80. Toen was dit soort films nog leuk, maar wie vandaag met dit soort ongein op de proppen komt heeft duidelijk last van slechte smaak. Er wordt flink wat geschoten, er is een overvloed aan machopraat en er wordt zowel in het Russisch als in het Engels heel wat gevloekt, maar eigenlijk is het grote probleem van Red Sky dat er gewoon niets gebeurt. De film is een ellenlange, oersaaie filmrit die nog eens extra lastig wordt door een cast die de betekenis van het woord acteren niet echt heeft begrepen. Ook het mooie snoetje van Rachel Leigh Cook verandert daar niks aan.
Zelfs de allergrootste fan van Top Gun zal zich een hoedje schrikken door de opeenstapeling van zoveel onkunde. Een film die zowat alles mist om ook maar één minuut te intrigeren.
Didier BECU
22/04/2015
---
---