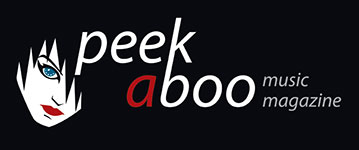 like this movie review
---
MARK WATERS
Vampire Academy
Movie
Comedy
[25/100]

Dutch FilmWorks
30/06/2014, Didier BECU
---
We better be honest about it, but since Twilight made its entrance, vampires are no longer the monopoly for goths or other dark persons, as teenage girls also love the followers from Dracula. These days Kristen Stewart is interested in better cinema, and so Hollywood is in need of a new vampire franchise. One of their current choices are the Vampire Academy-books by Richelle Mead. Six of them are already written, and whether you want it or not: Tinseltown is ready with the script from the sequel.


In the world of Vampire Academy you have the bloodthirsty creatures called Dhampirs, a sort of hybrids as their half human and half vampire. You have two breeds among them. First of all, you have the royal (and so the good ones) vampires that are the Moroi and secondly the cruel Strigoi who wants to rule the world. The young Lissa Dragomir (Lucy Fry) is the Moroi-princess who is supposed to get on the throne, but of course the Strigoi do everything to avoid that. Lissa's guardian angel and best friend is Rose (Zoey Deutch, whom we know from that other teen horror movie Beautiful Creatures). She is send back to the vampire academy to protect her friend.


Harry Potter for stupid teens, you think? In a way you can say that, but despite the messy script and the not so bright special effects, you can classify Vampire Academy among nice popcorn fodder. The story is mellow, some actors can't act (yes, Sarah Hyland, you're the one we're talking about!) and the directing is without inspiration (what do you want if your triumph is Mean Girls?). Bad elements indeed, but once again: it's certainly watchable. Even if I'm aware that this is mostly due to Zoey Deutch. But then again, Ellen Page-lookalikes always score in my book!


On the Blu-ray you can find an alternative opening scene, some deleted parts and an interview with novelist Michelle Mead.


Vampire Academy is out on Dutch Filmworks on both DVD and Blu-ray.
Didier BECU
30/06/2014
---
Sinds Twilight zijn vampiers niet alleen meer in de kamers van goths of griezelfanaten te vinden, maar ook bakvisjes genieten volop van de volgelingen van Dracula. Kristen Stewart houdt zich tegenwoordig liever bezig met de betere cinema en daarom had Hollywood nood aan een nieuwe franchise over bloedzuigers. De keuze viel op de Vampire Academy-boeken van Richelle Mead waarvan er ondertussen al zes zijn uitgebracht. En of je het nu wil of niet, inmiddels is men in Hollywood al klaar met het scenario voor de sequel.
In de wereld van Vampire Academy zijn de bloeddorstige wezens Dhampirs, een soort hybride want eigenlijk zijn ze half mens-half vampier. Je hebt twee soorten namelijk de koninklijke (en dus de goede) Moroi en de wreedaardige Strigoi. Natuurlijk willen de Strigoi de macht overnemen. De piepjonge Lissa Dragomir (Lucy Fry) is de Moroi-prinses die wordt verondersteld om weldra de troon te bestijgen, maar natuurlijk willen de Strigoi dat ten alle tijden vermijden. Redder in nood is haar boezemvriendin Rose (Zoey Deutch, die we al eerder zagen in die andere tienergriezelfilm Beautiful Creatures), daarom wordt zij terug naar de vampierenacademie gestuurd om haar beste maatje te beschermen.
Harry Potter voor onnozele tienermeisjes, denkt u? Ergens is dat wel zo, maar ondanks het rommelige scenario en de bij momenten onnozele effecten is Vampire Academy toch ook best leuk voor kijkers die geen 15 zijn. Het verhaal is wel wat melig, sommige acteurs kunnen helemaal niet acteren (inderdaad, Sarah Hyland, we hebben het over u!) toch is Vampire Academy best te pruimen popcornvertier als je je eisen niet te hoog stelt. De regie van Mark Waters laat wel heel wat te wensen over (wat wil je als Mean Girls je paradepaardje is?), gelukkig wordt de film regelmatig rechtgetrokken door de beloftevolle Zoey Deutch. Nu ja, Ellen Page-lookalikes scoren nu eenmaal tijd!
Op de Blu-ray vind je tevens een alternatieve openingscène, wat verwijderde delen en een interview met schrijfster Michelle Mead terug.
Vampire Academy is nu uit op Dutch Filmworks en dit zowel op dvd als Blu-ray.
Didier BECU
30/06/2014
---
---