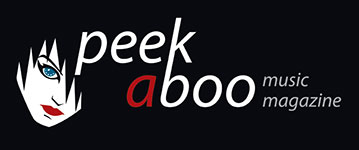 like this article review
---
MARKKO (C-LEKKTOR & CIRCUITO CERRADO)
Ten albums that changed my life
Article
Dark Electro
28/07/2015, Britta Tabrit
---
And here we go with our next chaper of "Ten albums that changed my life". This time Markko from C-Lekktor and Circuito Cerrado tells you about his Top 10 albums ever:
Well first of all I think I'm going to break the rules of '10 album that changed my life", but thinking (and remembering) I couldn't just have 10 at the end... probably it would have been at least 20-30, but definitely I have 11 albums that I can't forget. So, after being clear on this let's proceed. This list is not in a specific order for me. All of these are very important. So here we go:
1. THE CURE - PORNOGRAPHY
Yeah, I've been listening to The Cure for years. I think I discovered them at 'the top' and got involved easily with their sound and usually I keep listening to music from any band or artist that I like, previous and actual works. But 'PORNOGRAPHY' is for me the darkest and most depressive one of all their works. I also like the presence of a drum machine on the album. Songs like "100 years" or "Pornography" simply freak me out...
2. FRONT 242 - FRONT BY FRONT
Front 242 was among the first bands I heard within the industrial scene (Industrial in America - EBM in Europe), but I've been following them since the beginning. For me "Front by Front" is their masterpiece. Every track is memorable. Hard and danceable tracks like "Until death (do us apart)" and "Head Hunter" are real treasures.
3. LEAETHER STRIP - SOLITARY CONFINEMENT
To talk about Leaether Strip would be so long and vast. I like a lot of songs of this band from different albums, but something that caught me was the strong orchestral influences in Claus' music. Definitely this album is his masterpiece. After all this time I have tracks in my mind like 'Strap me down" or 'Adrenaline Rush'.
4. JORGE REYES - COMALA
Here most of the people will ask 'Who is Jorge Reyes??" Well JORGE REYES was a Mexican ambient electronic musician who combined Prehispanic instruments with electronic elements. He was very famous for his music and performance, especially on 'DIA DE LOS MUERTOS' (day of the dead) and this album has something very special because it was based on the book 'PEDRO PARAMO' by JUAN RULFO. If you have not listen to his music, do it, you will not regret it. Unfortunately JORGE REYES passed away =(
5. HOCICO - ODIO BAJO EL ALMA
Yes, another Mexican band on this list! I've been into their music since 'AUTOAGRESION PESISTENTE'. I remember I got this one at a famous music market named 'EL CHOPO' along with several demo cassettes from various Mexican bands that joined forces and founded 'LA CORPORACION'. I started following their music and when I saw their shows, they represented all I wanted to do. But I put 'ODIO BAJO EL ALMA' on this list because it was their first effort to make it come true and 'HELL ON EARTH' is one of my favorite tracks ever.
6. SKINNY PUPPY - VIVIsectVI
It's hard not to put this on the list. Skinny Puppy (heheh) a special band. Their performance and all the drama on it make it the perfect blend between music and performance. There is not much more to say about Skinny Puppy. It is one of the best bands ever and this is my favorite album. THIS IS A LIVING LEGEND BAND and I definitely love them.
7. SUICIDE COMMANDO –CONSTRUCT/DESTRUCT
What can I say about one of my favorite bands ever that changed the way I listened to music. Cold and aggressive (yeah I know the KLINIK sound. By the way, I love them too). But I really had a connection to SUICIDE COMMANDO, when I got 'Critical Stage'(and believe it, in that period in Mexico, it was so hard to find original CDs). From that day I knew something was going to change within me and it happened album after album and even today SUICIDE COMMANDO surprises me (especially the new single with Jean-Luc de Meyer as guest vocalist). I know it would be hard to me to choose just one album as my favorite, but this one is one of the closest to it. Tracks like DESIRE, Putrefaction Process or Better off dead are the best ones. It wouldn't be the same without them, not in my life, not in my music.
8. DEPECHE MODE - MUSIC FOR THE MASSES
Come on people, is there really someone who doesn't like 'DEPECHE MODE'? I don't think so and I do. Yeah, time changes and the way of thinking and creating music but the essence of the band is still there. MUSIC FOR THE MASSES is the album that I can really enjoy from the beginning to the end (to be sincere, it's the same with 'SONG OF FAITH AND DEVOTION'). But this one wins because it's definitely more into electronics than into acoustic sounds. Anyway DM will be among the best bands ever to me.
9. KRAFTWERK- Radio-Aktivität
Speaking about great and legendary bands now… KRAFTWERK is part of my list and this album is magnificent. What can I say about these pioneers that people don't already know? They came with a vision that we now call a music genre ('ELECTRONIC MUSIC'), a way of life. Without them everything would be different. I just say RESPECT to this magicians of electronic dreams. Btw, soon we will release a small tribute to KRAFTWERK with all the respect and admiration I have...
10. YELWORC - BRAINSTORMING
Yelworc is pure evil and darkness like an HP LOVECRAFT book. I still remember the first time when I listened to them, especially that evil-pitched voice was like the devil itself talking to me. Tracks like BLOD IN FACE, SACRED CITY, AND FUNERAL PROCESSION REMINDS ME - that evil does really exist and I love it. I can't live without this album... unfortunately they split and formed YELWORC AND AMGOD. By the way HALF ROTTEN AND DECAYED is also one of my favorite albums of all time.
Well, OK, that were 10 albums that changed my life. But honestly there is one more that I cannot hide:
WUMPSCUT - BUNKERTOR 7
For me Wumpscut is one of those bands that you have in in your collection. With magnificent music, lyrics and very catchy tracks. Definitely no industrial music without Wumpscut. I remember listening to them for the first time on a party. The track was the famous 'SOYLENT GREEN'. And a couple of few weeks after this I got the BUNKERTOR 7 CD and thanks to it my ears couldn't be happier listening to tracks like BUNKERTOR 7, MORTAL HIGHWAY, CORRODED BREAD and my favorite DIE IN WINTER. If you should die, die in winter … how to forget that! I really love his latest opus as well and thanks to Wumpscut I discovered 'NOISEX'.
Yeah one thing brings you to the next :-) you see I just would love that this list could be like a 30-50 top albums list. Peek-A-Poo forces me to make hard decisions! Hehehehe!
C-LEKKTOR on Facebook: https://www.facebook.com/Clekktor?fref=ts
CIRCUITO CERRADO o Facebook: https://www.facebook.com/pages/Circuito-Cerrado/241195842721352?fref=ts
Britta Tabrit
28/07/2015
---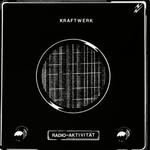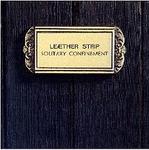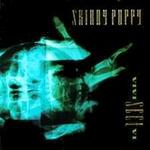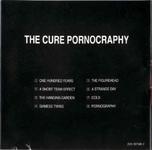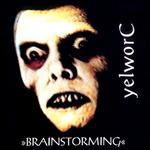 ---