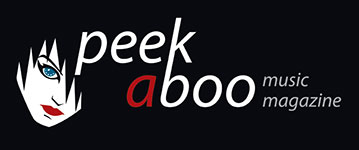 like this vinyl review
---
MARTIAL CANTEREL
Splitsingle with Tobias Bernstrup

'Strange Land'
Music
•
Vinyl
Minimal
[84/100]

Mannequin Mailorder
22/07/2011, Didier BECU
---
They do still exist, those lovely split-singles and on this gem you meet the cream of the crop in the current minimal synth-movement.
This single is actually more than just dropping two songs on an A and B-side as it's a real collaboration between those artists as Tobias sings on the Martial Canterel-tracks and vice versa.
"Strange land" hosts the typical frivolous cold new wave-sound from this New York based artist who stood at the base of the current minimal synth boom. It's the kind of track that you'll tend to bomb as a new wave classic after hearing it twice and it makes you wonder why it seems so easy for him to come up with such tunes as it takes some artists a whole career to come up with one song of this caliber.
A different approach from modern minimal synth is offered on flipside "Shadow Rider" as Stockholm based artist Tobias Bernstrup is looking for a much darker (and thus colder) sound which is similar to Alien Skull Paint and Bakterielle Infektion.
An absolute tip for the synthfans but being quick is the message as this split-single has a limited print of 300 copies.
Didier BECU
22/07/2011
---