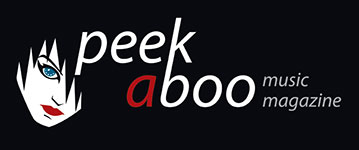 like this article review
---
MARTIN BOWES (ATTRITION)
Ten Albums That Changed My Life
Article
24/08/2015, Didier BECU
---
Martin Bowes is the mastermind of Attrition. Since 1980 and with his Coventry-based band he made electronic music that is often compared to the likes of Throbbing Gristle and Coil. 35 years later, Martin is still active and at the moment that his new album is coming out (Millions Of The Mouthless Dead) he found time for us to come up with those ten albums that changed his life.
It's almost impossible to pin this down to just 10... and I actually haven't... I've included 2 singles....and missed out bands that would be in this if I did this tomorrow.... but here is my little slice of life:

1. CRASS - Feeding of the 5000
Crass were perhaps the pinnacle of the punk ideal and this first record is still so important to me. When ATTRITION was chosen to be on their third Bullshit Detector compilation, I was overjoyed... as I am
again now to be mastering a series of Crass live albums for Cold Spring records...
My musical "bible". I still attend regular study groups. :)

2. SEX PISTOLS - Anarchy in the UK
I know this isn't the album, but I needed to point out this song. When I discovered it in a bargain bin in
Woolworth's in early 1977, it totally changed my life. I played it non stop. I even took it in to school to
play at lunch time much to the horror of almost everyone else in my year. Punk and this record in
particularly kick started my life as I know it now. I felt the same. and I was going to do something about
it now.

3. JOY DIVISION - Unknown Pleasures
So touching and personal and real. the soundtrack to difficult times in my life. but also the soundtrack to my wedding. Ian Curtis and Joy Division helped, and still do for many many people. I am pleased to know they are as recognised and influential now as they ever were, probably more so. There is an incredible beauty in the sadness.

4. ROXY MUSIC - For Your Pleasure
1973 and one of my first loves was and still is Roxy Music, the early years with Eno were an incredible
fusion of art and experimentalism and imagery, I wore out my tape cassette, then vinyl and now CD
versions... The structure of this album, upbeat songs on side one, giving way to the freer experiments in
sound of side two, became a blueprint for many ATTRITION releases...

5. HUMAN LEAGUE - Reproduction
1979 and possibly the most important gig I have ever been to: Siouxsie and The Banshees, with a new, and
totally electronic band opening for them... The Human League. I already had the Being Boiled single but I
still did not know what to expect... the sound and images were like entering another world. The night
encapsulated what would later become the gothic-industrial scene... as I was running my fanzine at the
time (Alternative Sounds) a review copy of Reproduction arrived not long afterwards... the sound and
production stands up today.... and I dont even mind that they went pop... it doesnt lessen the quality of
this work one bit...

6. DAVID BOWIE - Ziggy Stardust
Bowie was the soundtrack to the 70s... something went horribly wrong in the 80s... among the many classic albums he made, and I could have chosen, I bought Ziggy Stardust in 1973... a year after it came out, and I remember feeling that I had missed the boat at the time! Ridiculous as it seems now.... I still play the vinyl I bought... along with Roxy he put psychedelics into songs for 70's teens... Who couldnt love him?
7. VELVET UNDERGROUND & NICO - Velvet Underground & Nico
I discovered the Velvets in the 70s after Lou Reed solo had put out his gorgeous Transformer album...
with a little help from Bowie... I backtracked, thanks to our wonderful local music library, and was swept
away by the debut from The Velvet underground... along with Nico, they were a New York fantasy to a
teenage boy from Coventry....
8. KRAFTWERK - Trans Europe Express
I did have a 7 inch single version of Autobahn I had picked up in another bargain bin somewhere... but it
had been almost forgotten as a novelty hit... until John Peel interupted his scheduling of the latest punk
releases in late 1977 to play an icy slab of perfect electronics..."Showroom Dummies"... my horizons had
suddenly expanded...

9. THE CLASH - The Clash
After "Anarchy in the UK", I sent my mother out while I was at school to buy me the second instalment in my
punk metamorphosis (something she often did I'm sure much to the amusement of the local record store
employees).. "White Riot" fueled that need and the full album is still as relevant today... another
chapter in that music bible... there are words from these songs, like Crass, that remind me how things
should be...

10. CABARET VOLTAIRE- - Nag Nag Nag
Again not an album but a single that also dropped through a fanzine writers letterbox in 1979. This record
is a perfect amalgam of the energy and noise of punk with the experimentalism of the new electronic
post-punk wave... a catalyst and a big influence on the early Attrition experiments...

Martin Bowes/ ATTRITION. Coventry, England. 2015
Didier BECU
24/08/2015
---
---