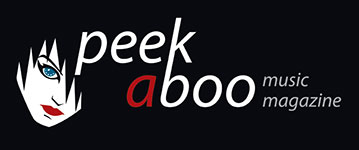 like this movie classics review
---
MARTIN BREST
Midnight Run
Movie
•
Movie classics
Comedy
•
Crime
[74/100]

Second Sight
08/04/2015, Didier BECU
---
Once upon a time (it sounds almost like the beginning of a fairy tale) Robert De Niro was the best actor of this planet. The New Yorker was the main face of brilliant classics (mostly Scorsese) and he interspersed these assignments with lighter work, even some comedies. De Niro sublime as a comedian? It sounds indeed like a ludicrous statement after Meet The Parents, but in 1988 he was able to do so. Martin Brest made with Beverly Hills Cop one of the biggest hits of the 80's, and so Universal gave him a new opportunity with Midnight Run. Although this film is one of the best cop movies ever, the audience neglected it completely. The film disappeared almost into oblivion, so much even that the current Blu-ray has not even been released by Universal, but was sold to Second Sight. Not that we are complaining, because this British company delivers again a great job by bringing back a forgotten classic.
De Niro plays the role of Jack Walsh, who, with a fake FBI badge arrests people. Actually he abducts them and sells them to whoever wants to pay. His latest victim is the rather frumpy accountant Jonathan 'The Duke' Mardukas (Charles Grodin), who is taken from Los Angeles to New York. It will be a trip to remember, especially since Walsh has the company of a real FBI agent (Yaphet Kotto) and another bounty hunter (John Ashton), who wants to take over the well-paid job.
The reason why Midnight Run still works in 2015 (unlike many similar pictures of that era) is not onlydue to the great script, but also to the sublime performances. The only downside might be that the movie just takes a little too long, but for the rest: one to rediscover!
Didier BECU
08/04/2015
---
Ooit (het klinkt bijna als het begin van een sprookje) was Robert De Niro de beste acteur van deze planeet. De New Yorker kon werkelijk alles aan en briljante klassiekers (meestal van Scorsese) werden afgewisseld met lichter werk, zelfs komedies. De Niro die schittert als komiek? Klinkt inderdaad na Meet The Parents als een vrij potsierlijke uitspraak, maar in 1988 deed hij het wel. Martin Brest, die met Beverly Hills Cop één van de grootste hits uit de jaren 80 scoorde, kreeg van Universal een nieuwe kans met Midnight Run. Alhoewel deze film één van de allerbeste cop movies is, zwichtte het publiek deze keer niet. De film verdween zo goed als in de vergeethoek, zo ver zelfs dat de huidige Blu-rayuitgave niet eens door Universal is uitgebracht, maar is doorverkocht aan Second Sight. Niet dat we klagen, want deze Britse maatschappij levert puik werk door opnieuw een vergeten klassieker uit te brengen.
De Niro speelt de rol van de brutale Jack Walsh, die met een valse FBI-badge mensen arresteert. Eigenlijk ontvoert hij ze en levert hun uit aan wie hem betaalt. Zijn nieuwste slachtoffer is de nogal sullige boekhouder Jonathan 'The Duke' Mardukas (Charles Grodin), die hij van New York naar Los Angeles moet brengen. Het wordt een trip om nooit te vergeten, vooral omdat Walsh het gezelschap krijgt van een echte FBI-agent (Yaphet Kotto) en een andere premiejager (John Ashton), die de goed betaalde job voor zijn rekening wil nemen.
De reden waarom Midnight Run anno 2015 nog werkt (en dit in tegenstelling tot heel wat gelijksoortige prenten uit die tijd) ligt niet alleen aan het leuke script, maar ook aan de sublieme vertolkingen. De Niro schittert en van verval was toen nog geen sprake. Ook Grodin, als boekhouder, doet het goed en een maffiakop als die van Dennis Farina werkt altijd. Het enige minpunt is misschien dat de film net iets te lang duurt, maar voor de rest: herontdekken!
Didier BECU
08/04/2015
---
---