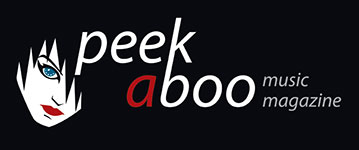 like this cd review
---
MARTIN HANNETT AND STEVE HOPKINS
The Invisible Girls
Music
•
CD
Post Punk
[90/100]

Factory Benelux
28/01/2015, Paul PLEDGER
---
During the past few years, Manchester's most maverick music-producer in recent memory has been the subject of numerous out-take and mixing-desk archival albums, a book and a documentary, all of which were worthy in their own right, if a little rough around the edges. None of them, however, offered up much in the way of completely unheard material. This CD rectifies this state of affairs most triumphantly.
During the late '70s and early '80s when they weren't producing or sessioning for the likes of John Cooper Clarke, Pauline Murray and much of the Factory roster including New Order (before Hannett fell out with the board), Martin and Steve were recording several tracks as The Invisible Girls with the express remit of dominating the world. Despite not achieving their aim, the pair still composed some excellent instrumentals, initailly to use with guest singers, that stand the test of time some thirty-odd years later.
The first handful of tracks were recorded as a series of 'Moods' and sound the most representative of what both men were all about - pop music with a gritty edge and shed-loads of crisp drums, ankle-deep funky bass-lines and washes of synths or treated piano. You might recognise Time Is Slipping (from Pauline Murray's debut solo album, recently reissued in expanded form by sister-label Les Disques Du Crepuscule) and opener Scandinavian Wastes has the air of Joy Division's She's Lost Control about it. References to Nile Rodgers in the liner notes might get scoffed at until you hear Huddersfield Wastes - we're talking Lose Yourself To Dance three decades ahead of its time but better by far (with added clavinet, natch) - while that aforementioned Mood, Scandinavian Wastes, references Hannett's adoration of all things Abba with a really, seriously, pretty melody.
A few collaborations follow - experimental pieces with Velvet Underground's captivating songbird Nico, pure choral voices courtesy of Crispy Ambulance's Alan Hempsall and unsettling psychedelics from Section 25 circa their Always Now era.
The remaining pieces are culled from previously released solo Hannett sessions including the tricky to find The Music Room from the iconic From Brussels With Love cassette/vinyl, plus a wealth of soundtrack work recorded with Hopkins in the mid-'70s called All Sorts Of Heroes (not far removed from what Joe Meek was kicking out as a soloist or the KPM Library canon) and a visionary piece of motorik galactica called Space Music. This latter piece wouldn't sound amiss on a Flying Lotus or Juan Atkins albums, I kid you not.
It would be churlish to say that The Invisible Girls is a niche product for Hannettophiles only because there is such a fascinating array of styles here that almost anyone interested in '70s/'80s new-wave, electronica, synth-pop or progressive space-jazz can fill their boots with it. Martin Hannett and Steve Hopkins (and engineer Chris Nagle on other recordings) were very very clever people so indulge them - this is a must-have.
This review also appeared on Flipside Reviews
Paul PLEDGER
28/01/2015
---