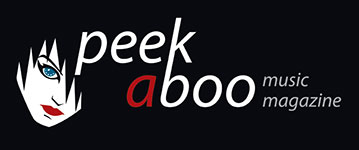 like this cd review
---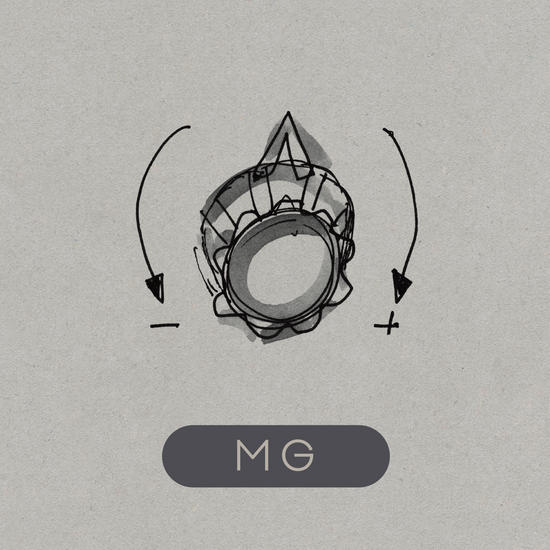 MARTIN L. GORE
MG
Music
•
CD
Ambient
•
Electronics
•
Soundtrack
[90/100]

Mute
26/04/2015, Pascal VERLOOVE
---
Martin Gore has nothing to prove anymore, that's probably an understatement.
In 1982, when Vince Clarke left Depeche Mode, just after their successful debut album was released, everyone thought that the band was history. But Martin took up the challenge and started composing A Broken Frame, a splendid album to which the Greek duo Marsheaux just recently paid a brilliant tribute.
The subsequent and rising success of Depeche Mode proved to the world that Martin definitely was, and still is, one of the most brilliant composers of the last decades. Quite surprisingly, and maybe opposed to his buddy Dave Gahan, Martin's solo career has been very low-profile, having solely released two cover albums (Counterfeit 1 & 2, in 1989 and 2003).
So, when three years ago we learned that Martin had teamed up again with Vince Clarke to give birth to "VCMG", everyone was thrilled … and many were extremely disappointed by the result, the album "Ssss", a minimal techno effort that was, in the end, not so inspired, and certainly confusing for all the Depeche Mode's fans who were having great hopes in such a reunion.
Three years later, and after another successful Depeche Mode album, Martin is back with a new solo album, which is actually an album "for fun", a collection of tracks that he composed because he likes to go in his studio every day and play, compose, try things.
It is simply named "MG" (by MG), which somehow indicates the filiation with VCMG rather than with the two Counterfeit albums. This is true in a way, this album being completely instrumental and electronic. But that's roughly where comparisons stop because, besides one or two tracks that have a small techno touch (Brink, Crowly), the result is completely different. Where Ssss was a collection of beats and sounds, MG is a collection of melodies. Where Ssss was danceable and sweaty, MG is mostly dreamy, sometimes melancholic, and sometimes cheerful.
Those initials "MG" are also here to remind you that we are far away from Depeche Mode, in spirit and sounds. In the two Counterfeit albums, Martin's delicate voice was inevitably reminding us of some of the most tender and fragile songs that he sings with Depeche Mode (Somebody, Sometimes, One caress …) but that link obviously disappears on an instrumental album.
So, the result is more to find in the ambiances created by the ex-Depeche Mode, Alan Wilder, with Recoil (on Swanning for instance), Biosphere, The Orb or Moby in his ambient moments. Only one or two tracks (Elk, Blade) may sound a bit like some of Depeche Mode instrumentals, that would have been hidden on B-sides or bonus CD, but that's about all you can find that may remind you of his main band.
Martin wanted this album to be like a soundtrack of an imaginary movie, and that is quite successful because, when you're playing MG, you feel that what is missing are images, not vocals.
That said, it's also your duty to create the images that will accompany the music, and don't expect the titles to indicate what you're supposed to see. Indeed, besides the album discovery track Europa Hymn, all titles are one word long, and often rather cryptic (Brink, Stealth, Hum, Blade …).
So, you'll have to let your imagination work. And, should this have been the soundtrack of an existing movie, it would probably have been a science-fiction one, maybe a space opera (Creeper, Hum), but most of the times it evokes post-apocalyptic landscapes like in Blade Runner or Mad Max (Exhalt, Spiral, Southerly).
The highlights of the album are probably in the Moby-esque Europa Hymn, a superb ballad which might be an ode to the continent he sometimes misses (Martin now lives in California), or with Hum, an invitation to relaxation, just as The Orb were doing at their beginning (in Adventures Beyond the Ultraworld).
The album features 16 tracks. That may seem a lot, but the surprise is that several of those tracks are quite short and some even end rather abruptly (Pinking, Elk, Islet) leaving you feeling hungry for more! When you expect the track to continue and develop itself even more, it simply stops and another one takes the relay. Where Recoil, Biosphere or certainly The Orb gladly develop a track for seven or eight minutes, if not more, the longest on "MG" will be in the four minutes…
That may be a personal choice, but I see this as the weak point of this album. Maybe the album would have been stronger if Martin had just selected the ten most adventurous tracks and had let them take their full magnitude or, why not, keep all 16 tracks and make a double album out of all this material.
Nonetheless, if you're not expecting to hear to something that will remind you of Depeche Mode (which is the case with Dave Gahan's solo albums), you'll be delighted to listen to Martin's "MG" adventures, pure instrumental soundscapes, not afraid to show that they're completely electronic, navigating between ambient, IDM and electronica. A very nice surprise by and large!
Pascal VERLOOVE
26/04/2015
---
---