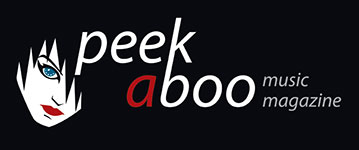 like this movie classics review
---
MARTIN SCORSESE
Raging Bull
Movie
•
Movie classics
Biography
•
Drama
[100/100]

MGM
17/07/2014, Didier BECU
---
This year, Martin Scorsese once again didn't receive an Oscar. Despite The Wolf Of Wall Street being the best picture of 2013 and Marty simply the most genius director who's still alive, an award was "forgotten". Perhaps it's just because Marty is too controversial for Hollywood. He also was "forgotten" in 1980 when Robert De Niro and editor Thelma Schoonmaker were awarded, but the maker was just left without any price. And saying that the boxing drama Raging Bull is claimed by many movie buffs as the best picture that has been directed by Scorsese. I still can't make up my mind if I give this title to Taxi Driver or the biography from Jake LaMotta. Fact is that Raging Bull remains one of the last movies in where directors had total freedom. There's even more. United Artists were so busy with Heaven's Gate (the flopped epic by Michael Cimino that would change Hollywood forever), that no one was disturbing Scorsese.


Raging Bull is a very expensive production and it wasn't that logic that Scorsese could film this in black and white. Afterwards this idea, that came from British film legend Michael Powell (the husband from Schoonmaker), seems like a cinematographic highlight, but back then it was an enormous risk. It's kind of bizarre that Raging Bull became one of the greatest sport films ever as Scorsese himself doesn't love sports at all. The heart from the New York filmmaker beats faster if he hears music. It was especially Robert De Niro who wanted to adapt the book by Peter Savage as a movie. Already during the filming of Bertolucci's 1900 De Niro was deeply impressed by the story. Back then he was still the favourite actor from Scorsese and it was kind of logic that Marty agreed in the end. The director passed the book to Paul Schrader, but he changed the story so much that De Niro refused to collaborate. Finally everything was arranged and today Raging Bull is one of those movies you regularly see in lists that gather the best ten movies of all time. A deserved place? You bet!


Of course Scorsese is the ideal person to film a script as such. He might know nothing about sports, he still is an expert if it comes to the Lower East Side from Manhattan in the 40's as he grew up there and that's the place where LaMotta lived. The sole talent that Jake LaMotta (Robert De Niro) owns are his deadly fists. It's because of them that he ends up in the boxing ring. The Bronx Bull as he was named like fought against the biggest names: from Sugar Ray Robinson till Marcel Cerdan. LaMotta is not only a beast in the ring, he is also an animal in the living room and regularly smashes everything to pieces. His wife Vickie (Cathy Moriarty) is beaten up around the clock. Jake is extremely jealous and thinks that his wife shares her bed with everybody. He even thinks that she betrays him with his brother Joey (Joe Pesci) who is also his manager.


There are many reasons why Raging Bull is such a masterpiece. United Artists might try to convince the producers to make a sort new Rocky, in the end it became the cinematographic gem everybody liked, even if some critics were slashing down the movie. However, the holy trio Scorsese-Schoonmaker-Schrader did again their job. Every shot is well done and Schrader knew very well that he was working with (at least then) the best actor ever. De Niro went very far in this movie. He was on an unhealthy diet of milkshakes and cheesecakes, so he had an extra weight of 30 kilo. Just like the real boxer who became in 1956 the owner of a nightclub in Miami who was addicted to alcohol. Of course there's also Joe Pesci who is always magnificent if you let him perform a psycho. He was discovered by De Niro after he saw him performing in The Death Collector. Pesci was second choice though as the producers wanted in fact Robert Redford, but his agenda was already full.


So yes, you might have your doubts about the so-called almighty lists but Raging Bull is indeed one of the best movies ever made.
Didier BECU
17/07/2014
---
Wederom kreeg Martin Scorsese met The Wolf Of Wall Street geen Oscar. Marty is zonder twijfel de beste regisseur aller tijden. Een zeer controversiële filmmaker, dat wel. Het is daarom wellicht dat hij dit jaar zo'n beeldje niet heeft gekregen. Net zoals in 1980 toen Robert De Niro en editor Thelma Schoonmaker wel met een prijs werden bedacht, maar de genie van dit meesterwerk met lege handen naar huis werd gestuurd. Dit boksdrama wordt door menig filmliefhebber als de beste prent beschouwd die Scorsese ooit heeft gedraaid. Zelf weet ik nog altijd niet of ik deze titel aan Taxi Driver of aan de biografie van Jake LaMotta schenk. Feit is wel dat Raging Bull één van de laatste films was waarin regisseurs een absolute vrijheid hadden. Meer zelfs, United Artists was zo in de weer met Heaven's Gate (het geflopte epos van Michael Cimino dat heel Hollywood zou veranderen) dat Scorsese niet werd gestoord.


Raging Bull is immers een zeer dure productie en het was niet zo vanzelfsprekend dat Scorsese deze film in zwart-wit kon draaien. Achteraf bekeken zorgde deze ingeving - een tip van de Britse filmlegende Michael Powell (de echtgenoot van Schoonmaker) - voor een cinematografisch hoogtepunt, op dat moment was het een enorm risico. Het is wel bizar dat Raging Bull één van de grootste (zo niet de beste) sportdrama's ooit werd omdat Scorsese helemaal niet van sport houdt. De New Yorkse filmer houdt het liever op muziek en het was vooral Robert De Niro die aandrong op een verfilming van Peter Savages boek. Reeds tijdens de opnames van Bertoluccis 1900 was De Niro diep onder de indruk van het schrijfsel. In die tijd was hij nog de lievelingsacteur van Scorsese en dus was het nogal wiedes voor De Niro dat hij voor de verfilming zou zorgen. Uiteindelijk gaf Scorsese het boek door aan Paul Schrader, maar die sleutelde zo hard aan het oorspronkelijke verhaal dat De Niro weigerde om mee te werken. Uiteindelijk liep alles gesmeerd en werd Raging Bull één van de films die steevast in de top tien van beste films aller tijden staat. Terecht? Reken maar!



Natuurlijk is Scorsese de ideale man om dit script te draaien. Hij mag dan wel niets van sport afweten, maar het hele verhaal speelt zich af in de Lower East Side van Manhattan in de jaren 40: de arme buurt van New York waar Scorsese zelf opgroeide. Het enige talent dat Jake LaMotta (Robert De Niro) bezit is zijn uithoudingsvermogen en zijn vuisten waardoor hij in de boksring belandt. De Bronx Bull zoals hij wordt genoemd, vecht tegen de allergrootsten (van Sugar Ray Robinson tot Marcel Cerdan). LaMotta is niet alleen een beest in de ring, ook in de huiskamer slaat hij alles verrot. Zijn vrouw Vickie (Cathy Moriarty) krijgt om de haverklap rake klappen. Jake is ontzettend jaloers en denkt dat zij met iedereen in bed duikt, zelfs met zijn broer Joey (Joe Pesci) die tevens zijn manager is.


Er zijn verschillende redenen waarom Raging Bull zo'n meesterwerk is. United Artists spoorden de producers wel aan om een nieuwe Rocky te maken, maar uiteindelijk werd het een cinefiele parel die iedereen bekoorde (ofschoon de film de eerste weken de grond werd ingeboord). Het heilige trio Scorsese-Schoonmaker-Schrader werkt altijd. Er is over ieder shot uitvoerig en lang nagedacht en Schrader wist verdomd goed dat hij met de allerbeste acteur kon werken. Want jawel, je merkt het vandaag niet meer, maar tot op het einde van de jaren 80 was Robert De Niro de allerbeste acteur die op deze planeet rondliep. De Niro ging enorm ver in deze film. Door een dieet van milkshakes en cheesecakes verdikte hij 30 kilo om zo gestalte te kunnen geven aan de bokser uit 1956 die toen eigenaar werd van een nachtclub in Miami en compleet aan de drank verslaafd raakte. Ook Joe Pesci is een klasbak, ten minste als je hem een krankzinnige bruut laat spelen. De Niro ontdekte Pesci na het zien van The Death Collector. Pesci was wel tweede keuze omdat oorspronkelijk de voorkeur naar Robert Redford uitging, maar die was bezet.



Ik beken. Het bekijken van een film met een audiocommentaar vind ik één van de meest overbodige dingen waar een cinefiel zich mee kan bezighouden, maar dat geldt niet als de moderator Martin Scorsese is. De New Yorker ademt gewoon cinema uit en heeft echt iets zinnigs te vertellen. Ook met het andere bonusmateriaal zitten we op rozen. Er zijn vier documentaires die samen voor meer dan een uur interessante beelden zorgen. Iedereen die bij de film betrokken was vertelt zijn verhaal, zelfs de echte Jake LaMotta die het normaal vindt dat jonge kinderen stelen. Na de première vroeg hij zijn ex-vrouw of hij werkelijk zo'n varken was, waarop zijn gewezen echtgenote antwoordde dat hij in realiteit nog erger was.


Conclusie: Raging Bull is inderdaad zo'n film die opduikt in lijstjes van werken die iedere cinefiel moet hebben gezien. Je kan je misschien vragen stellen bij deze titels, maar dit drama hoort er zeker bij.
Didier BECU
17/07/2014
---
---