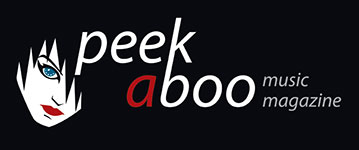 like this movie review
---
MARTIN SCORSESE
The Wolf Of Wall Street
Movie
Biography
•
Drama
[93/100]

Dutch FilmWorks
25/05/2014, Didier BECU
---
According to some movie buffs the seventies were the last decade of great American cinema. Once the 80's were turning up, Tinseltown was drenched into the big nothing. That are quite hard words for young fanatic film lovers who still want to enjoy from the irresistible glamour that Hollywood still is. Nobody can't deny the fact that today the producers are more concerned about silly pirates then quality, but I still refuse to believe this. Perhaps ignorance is bliss, but it's definitely true that the city of dreams has no respect for their Gods. A beautiful example of this is the case of Paul Schrader. His latest movie The Canyons is surely as good as say American Gigolo, but the movie was only watchable in Europe by streaming. Imagine that! It's a good thing that Martin Scorsese is still a celebrated director in Europe. By that he's able to raise his voice, as the most important American director from the last 3 decades is surely not a saint in the city of dreams.


Lots of patriots were criticizing Scorsese because he was joking with the American dream in The Wolf Of Wall Street, and that's something you better don't do if you want to be a beloved one. From the moment that some members of the Academy Award were yelling that Scorsese should be ashamed, the legend also knew that his chance to finally win an Oscar was over. Instead they gave those statues to a (sublime) slave drama, but you also knew that this was also to show that the Americans from today aren't that bad after all. Oscar or not an Oscar, The Wolf Of Wall Street is one of the best movies of 2014, if not the best!


We know them all: those men in their suit who have an answer to everything and can sell air. One of them is Jordan Belfort (Leonardo DiCaprio): a nobody who got extremely rich with his company Stratton Oakmont. His strategy is simple: selling worthless goods for high prices. In one of the interviews with DiCaprio that you can find on this disc, the actor compares The Wolf Of Wall Street to Calligula from Tinto Brass. He's hitting the nail as we see here someone who is horny for power, gets it and shows that force to the world. His parties are decadent, an asshole who only thinks about himself and in a way we're all jealous of him. He might be greedy, but we realize that he's enjoying his unique life in a way no one can.


This rollercoaster lasts almost 3 hours. That seems quite long, but this trip is over before you realize it. That's of course due to the magnificent directing, the impressive script and the excellent performances. It's unbelievable to see that a 70 year old person is still able to make such a vivid, refreshing film. Scorsese doesn't need CG, his eye is the camera! It's clear though that with this epic he returns to his roots of Good Fellas and Casino, the only difference is that the greedy crooks are now in Wall Street.


It's of course not only the merit from Scorsese. DiCaprio is probably playing the role of his lifetimes and proves once again that he's the best American actor you can find today. His partner Jonah Hill who plays the nerdy (but dangerous) Donnie Azoff is excellent too. You never saw Hill like this before! Margot Robbie who plays the role of Belfort's wife may look like a brainless Barbiedoll, but she's perfect for that role. Add to that, sublime performances by Rob Reiner, Joanna Lumley, Jean Dujardin or Matthew McConaughey (yes, him again!) and you have a super cast.

The Wolf Of Wall Street might indeed be the film of 2014. Excellent!
Didier BECU
25/05/2014
---
Als je sommige filmkenners moet geloven was de Amerikaanse cinema tijdens de jaren 70 op het hoogtepunt van zijn kunnen en strandde Tinseltown nadien in het grote niets. Het zijn harde woorden voor filmfans van vandaag die nog willen genieten van de onweerstaanbare aantrekkingskracht van Hollywoodcinema. Misschien is het inderdaad zo dat de filmstad zich tegenwoordig meer bekommerd om nichterige piraten dan kwaliteit, toch blijf ik deze stelling (nog) ontkennen. Een ding is wel zeker, Hollywood heeft zijn goden aan hun lot overgelaten. Een prachtig voorbeeld daarvan is Paul Schrader. Zijn laatste film The Canyons is minstens even sterk als zijn legendarische karakterstudie American Gigolo, maar er was geen mens geïnteresseerd waardoor de film uiteindelijk alleen maar via streaming op de computer te bekijken was, stel je voor! Gelukkig kan Martin Scorsese op een fervente Europese aanhang rekenen waardoor hij in Hollywood nog eens op de tafel kan kloppen, want de grootste Amerikaanse regisseur van de laatste 3 decennia is niet bepaald geliefd in de stad der dromen.


De moraalridders waren helemaal niet opgetogen over het feit dat Scorsese met The Wolf Of Wall Street de Amerikaanse droom te kakken had gezet. Zelfs een paar leden van de Academy Awards verklaarden in interviews dat Scorsese zich diep moest schamen. Meteen wist hij hiermee ook dat hij nog maar eens naar een welverdiende Oscar kon fluiten. De Amerikaanse filmbonzen speelden op veilig en schopten zichzelf een geweten door de beeldjes aan een (evenwel subliem) slavendrama toe te kennen. Beeldjes of geen beeldjes, tijdens de allereerste week van januari wisten we dat The Wolf Of Wall Street één van de beste films van 2014 zou worden, misschien wel de allerbeste.


We kennen ze allemaal: die gladde jongens die lucht verkopen en er nog stinkend rijk door worden. Jordan Belfort (Leonardo DiCaprio) is er ook zo één. Eigenlijk is hij een niemand, maar omdat hij het als geen ander kan uitleggen vergaart hij met zijn beursbedrijf Stratton Oakmont gigantische fortuinen. Zijn strategie is gewoon om aandelen die niets voorstellen aan goedgelovige mensen tegen peperdure prijzen te verkopen. In één van de interviews die je als extra op dit schijfje kan vinden vergelijkt DiCaprio The Wolf Of Wall Street met Calligula van Tinto Brass. Dat is de nagel op de kop, want ook hier zien we een man die geilt op macht, die krijgt en dat aan de wereld laat zien door orgiën te organiseren waarin seks en drugs zegevieren. Belfort is een uitzinnige klootzak die zichzelf verheerlijkt. Een vent waarvan je moet kotsen, maar die tegelijkertijd bij iedereen jaloezie opwekt, want ook al kent hij geen medelijden, hij profiteert als geen ander van dit eenmalig aardse bestaan.


Deze rollercoaster duurt net geen drie uur. Dat lijkt lang, maar voor je het beseft is deze filmtrip zo voorbij. Dat komt door zowel de regie, het verbluffende scenario als de uitmuntende vertolkingen. Het is ongelooflijk dat een man van 70 nog met zo'n verfrissende, eigentijdse cinema op de proppen kan komen. Scorsese heeft geen CG-effecten nodig om hip te zijn, zijn oog is de camera. Het is wel duidelijk dat Marty terug naar zijn roots grijpt. Na het 3D-fabeltje Hugo herneemt hij gewoon zijn technieken van Good Fellas en Casino, het enige verschil is dat de gangsters deze keer de haaien uit Wall Street zijn.


Het is niet alleen Scorsese die blinkt, ook de acteurs doen dat. Zowat iedere personage is een schitterend voorbeeld van perfecte casting. DiCaprio speelt waarschijnlijk als Jordan Belfort de rol van zijn leven en bewijst zijn tegenstanders nog maar eens dat hij momenteel de beste Hollywoodacteur is. Maar, en dat is dan zo typisch voor Scorsese, dat kun je eigenlijk van alle andere acteurs (hoe klein hun rol ook is) zeggen. Zijn tegenspeler Jonah Hill die we normaal alleen maar in komedies tegenkomen speelt als de nerd (maar even venijnige) Donnie Azoff de pannen van het dak. Margot Robbie die de echtgenote van Belfort vertolkt lijkt misschien net iets te veel op een Barbiepop, maar zij is geschapen voor zo'n rol. Tel daarbij nog eens opmerkelijke rollen van Rob Reiner, Joanna Lumley, Jean Dujardin en Matthew McConaughey (ja, hij weer!) en je hebt een supercast.

Uit respect voor de lezers (en voor mezelf) ben ik voorzichtig met het uitdelen van superlatieven. In een zeer korte tijdspanne zag ik The Wolf Of Wall Street driemaal en mijn mening is nog steeds dezelfde gebleven: een meesterwerk dat niet te missen is. Film van 2014? Dat zou wel eens best kunnen!
Didier BECU
25/05/2014
---
---