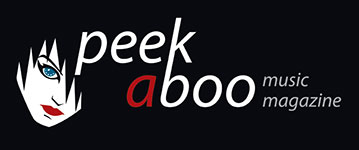 like this movie classics review
---
MARTIN SCORSESE
Who's That Knocking At My Door
Movie
•
Movie classics
Crime
[88/100]

Warner Home Video
11/06/2015, Didier BECU
---
Opinions are just opinions, but I personally think that Martin Scorsese is undoubtedly the best director everr. Even if you do not agree, you should at least admit that he comes up with a wide variety of styles. His debut Who's That Knocking on my Door from 1967 is clearly a nouvelle vague-product that may look messy and unstructured, yet it is actually the further development of his graduation film. It took 4 years to complete the project, the famous nude scene, with The End by The Doors as a soundtrack, was directed four years later (and with a four year older protagonist!. The film also had various titles (Bring On The Dancing Girls or I Call First). Ultimately it became Who's That Knocking On My Door: or how an amateur movie became a classic.
The story is complex, but actuallyit can be summarized in a few sentences, just because this movie is a visual spectacle in the first place. We follow the young J.R. (Harvey Keitel), a tough guy who can't shut up about John Wayne. He is deeply religious, but finds it natural to beat the crap out of someone on the street for no reason. His world changes when he meets a young woman (Zina Bethune) on a ferry. They both have a passion for movies, but that is actually the sole thing they have in common.
Sometimes it is said that the character that the very young Harvey interprets, is the alter ego of Marty. Just like J.R., the filmmaker grew up in Little Italy, but the young (timid) Scorsese was not a street fighter. In this film you see how Scorsese would later develop to one of the world's greatest filmmakers. The film seems almost like an exercise of Mean Streets, that he would direct in 1973 with Keitel and the then completely unknown Robert De Niro. In Who's That Knocking On My Door we see all the ingredients of the later Marty: the importance of religion and family, voyeurism to the bad guys, the cinematic genius and the love for film (eg references to The Searchers and The Man Who Shot Liberty Valance). Who's That Knocking on my Door is a tip, perhaps a tad too experimental for the general public, but that doesn't know what it misses!
Didier BECU
11/06/2015
---
Meningen zijn maar meningen, maar zelf vind ik Martin Scorsese zonder twijfel de beste regisseur die er is. Zelfs al ben je het daar niet mee eens, moet je op zijn minst toegeven dat hij met de meest uiteenlopende werken aan komt draven. Zijn debuut Who's That Knocking On My Door uit 1967 is overduidelijk een nouvelle vague-product dat misschien wat rommelig en ongestructureerd lijkt, toch ligt dat gewoon aan het feit dat het eigenlijk niet meer dan de uitwerking van zijn eindexamenfilm is. Men werkte 4 jaar aan het project, zo werd de beroemde naaktscène, met The End van The Doors als soundtrack, vier jaar later (en dus met een vier jaar oudere hoofdrolspeler!) gemaakt. De film kreeg ook verschillende titels (van Bring On The Dancing Girls tot I Call First). Uiteindelijk werd het Who's That Knocking On My Door: of hoe een amateurfilm tot klassieker werd verheven.
Het verhaal is complex, maar eigenlijk ook in een paar zinnen samen te vatten, gewoon omdat deze film in de eerste plaats een visueel spektakel is. We volgen de jonge J.R. (Harvey Keitel), een stoere kerel die maar niet uitgepraat raakt over John Wayne. Hij is wel diepgelovig, maar vindt het vanzelfsprekend om iemand op straat zonder reden verrot te slaan. Zijn wereld verandert als hij op een ferry een jonge vrouw (Zina Bethune) leert kennen. Hun gemeenschappelijke liefde is films, maar daarmee houdt de band eigenlijk op.
Soms wordt wel eens gezegd dat het personage dat de piepjonge Harvey vertolkt, het alter ego is van Marty. Net als J.R. groeide ook de cineast in Little Italy op, in ieder geval was de jonge (schuchtere) Scorsese geen vechtersbaas. Je ziet perfect in deze zwart-witfotografie hoe Scorsese zich later zou ontwikkelen tot één van 's werelds grootste cineasten. De film lijkt bijna een vingeroefening voor Mean Streets die hij in 1973 met Keitel en de dan nog totaal onbekende Robert De Niro zou draaien. In Who's That Knocking On My Door zie je alle ingrediënten van de latere Marty: het belang van religie en familie, het voyeurisme richting bad guys, het cinematografisch genie en vooral de liefde voor film (zoals bijv. de verwijzingen naar The Searchers of The Man Who Shot Liberty Valance). Who's That Knocking Door is een welgemeende tip, misschien een tikkeltje te experimenteel voor het grote publiek, maar dat weet dan ook niet wat het mist!
Didier BECU
11/06/2015
---
---