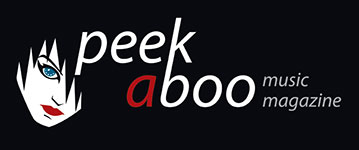 like this vinyl review
---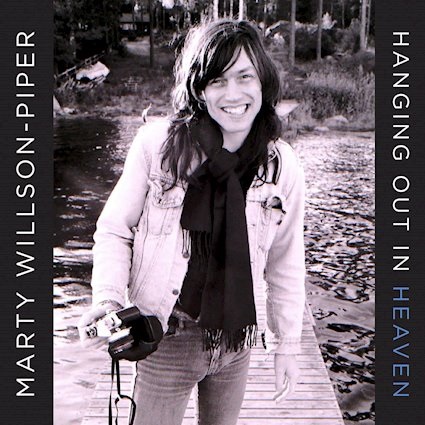 MARTY WILSON-PIPER
Hanging Out In Heaven (Reissue)
Music
•
Vinyl
Alternative Rock
[97/100]

Schoolkids Records
25/04/2019, Kevin BURKE
---
It is almost two-decades since Marty Wilson-Piper released the haunting and mellow 'Hanging Out In Heaven'. In 2019, and especially for RSD, that masterpiece of emotion is reborn on vinyl for the first time. The importance of this album can never be overstated, it is a passionate journey into the human soul whilst acting as a bridge between the nineties alternative rock and the new centuries mellower approach. Rightly so, it is at this moment in time in 2000, where Piper truly defined who he is, not just an ex of The Church or All About Eve but an artist with identity and soul.
Both his previous solo albums leading up to this- 'Rhyme' and 'Art Attack', were carefree and uplifting, here on 'Hanging Out In Heaven' , Piper delves further into a spiritual abyss. Stretching with open arms into a more honest trajectory, finding the beauty which at times is lost in the shadows of society.
The album is perhaps known to many as it became an instant cult classic, an album that defined the new millennia. From the outset and the pop sparkle -'Forget The Radio', the listener is brought into the world of the singers soulful, honesty. A nice, subtle sting at how the best music is not tumbling across the airwaves, you actually have to find it, an irony with 'Hanging Out In Heaven' upon release.
The mellow tracks are heart aching and inspiring,-'You Bring My Love To Me' and 'I Don't Think So'. It is here all the aspects of love and relationships are explored while relevant to us all at one time or another. Marty puts words to our emotions, that is his genius and that is why 'Hanging Out In Heaven' is his essential masterpiece. Though on vinyl the album sparkles like it was made for the format, with two exclusive vinyl bonus tracks -'Queen In Her Jeans' and 'Dressed Up As You'.
'At last, my fifth solo album, Hanging Out In Heaven, will be released through Schoolkids Records on Record Store Day. It's been a long wait for one of my most well-received records. The album has new artwork and comes on blue double vinyl with two extra tracks. Recorded in sessions in L.A. and Sweden with the two added songs recorded in London, the album contains some of the most emotional and poignant songs I ever wrote,' says Marty Willson-Piper.
Note;This RSD edition is limited to 1,000 copies. While this album is available via stores and streaming platforms like Spotify, only the vinyl edition includes these two exclusive bonus tracks.
2019 Vinyl Tracklist-
01 Forget the Radio
02 Swan
03 Wondering
04 Sanctuary
05 Waves Towards the Moon
06 Goodbye
07 I Don't Think So
08 Watching Us
09 You Bring Your Love to Me
10 After Eight
11 All Those Wires
12 1929 Vintage Wine
13 Wreck (A Sea Shanty)
14 What Is Her Name
15 All That Remains
16 Queen In Her Jeans
17 Dressed Up As You
Kevin BURKE
25/04/2019
---