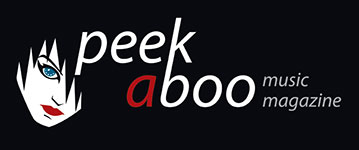 like this concert review
---
MASCHINENFEST 2016
Concert
08/12/2016, Alessandro VIOLANTE
---
I've waited for four long months, after having bought my flight tickets from Milan, to go to Maschinenfest 2K16, held, since some years, at Oberhausen's Turbinenhalle. It's very worth the waiting, also because it's been my first participation.
Maschinenfest is a rather unique festival, in particular in Germany, although you surely have other chances to listen to Ant-Zen, Hymen, Hands, Audiotrauma, Raumklang ecc artists and so on.
It's unique for different reasons: the first one is the compresence and the combination of different projects with their distinctive style, contributing in always keeping the attention high. Besides music, during Maschinenfest you can feel a very positive mood, and in little time you feel yourself part of a sort of great family composed by labels managers, artists and the festival long-term visitors. You can put yourself in contact with music projects you like or you don't know yet, or meet passionate music lovers coming from the whole world, as well as you can buy albums that haven't been released yet. You can't define it a purely industrial music festival, as it is a place for electronic music hybridization. Rhythmic noise, techno, IDM, ambient and so on are mixed together. For example, this year, different projects such as Iszoloscope, Niveau Zero (dubstep), Ecstasphere (rhythmic noise), Trackologists (electro-industrial) and several other acts played during the same day. And don't forget the after party, where I had lot of fun dancing to eurodance, happy hardcore and so on.
Because it's been my first edition, although I follow this "music style" (it would be better talking about a musical idea) since some years, I've strongly wanted to enjoy all the performances (nine artists playing each day), and so I've done it, at the same time living the social side of the festival, knowing loads of new people as well as talking face to face with artists I've been in contact with thanks to my music articles.
DAY 1
My festival started at the airport, listening to Trackologists music (who were going to play on the third day), while waiting for my flight from Milan to Cologne, trying to sleep near the gate, a neverending night listening to music for hours and hours. Finally arrived about 10.00 AM at Oberhausen with a friend, after having slept for two or three hours at the hotel, I joined Turbinenhalle some minutes before the doors opening, then, when everything started, I obviously dedicated myself to compulsive music shopping and talking. Meta Meat, Yura Yura, and several t-shirts were only the first things on my wishlist. Really excited, I went to see the first performance, The_empath, at 18.00. It's been months since I wanted to see Mike Erkau playing live, since a radio speaker, Terminus's Ivan Zollet which whom I collaborate on a project, put one of his new album's tracks during a broadcast, titled Trackology. This time they were two playing live a refined and articulate electronic music with a German touch, sometimes incisive with drum 'n bass rhythms-driven songs, as if they were two sound engineers.
In the meanwhile I met Giacomo Elettrodo, who's the speaker of two italian broadcasts too, with which I've commented quite all the performances. Dirk Geiger followed, with his much atmospheric, cinematic and obscure ambient-like approach, and then Spherical Disrupted presented his unclassifiable sound. His music can be put in the halfway between dystopic and cinematic ambient-like music and mid tempo rhythms, becoming more incisive little by little. I've already had the chance to listen to Blush Response live in Milan, but his sound in Turbinenhalle was very different and his beats were deeper. It seems he enjoyed a lot the situation and so he unleashed a great energy. His main characteristic is the real-time strong manipulation of analogue sounds, that makes his music very personal.
Belgian Fractional was the first artist making an unexpected performance, besides offering a wide range of engaging rhythms, crossed by an interesting melodic touch. He enjoyed a lot the exhibition, acting as a theater actor, generating much applauses. He seemed funny. Ambassador21 made one of the most interesting performances of the first day, as they played for the first time with a live drummer. They also presented their new album, Human Rage, released on 25th October on Invasion, after two very good albums released by Hands Productions (X and Illegal Trade's Acid For The Royal Family). Alexey, Natasha and the drummer bring digital hardcore to the next level, definitely making a step forward from its pioneers, highlighting the heaviness of drumming more than their rhythmic distortions, inspiring a good mosh. I have not listened to their new album yet, I hope it generates the same energy.
Deutsch Nepal, Peter Andersson's main project, made a very particular performance too, presenting himself with a casual wear and a bottle of wine (that he drank during the performance). More than showing himself as a dark death industrial artist, he seemed like a theather actor playing his show, very good at creating an interesting performance, while repetitive rhythms alienated the listeners. It was the first artist who really surprised me. Shortly before the beginning of Hypnoskull performance, a fire alarm switched on, but the perfect organization soon got rid of the problem, so we entered back in the Turbinenhalle to listen to Patrick Stevens, who presented his album Immer Wieder Nein, released some months ago by Ant-Zen, which I enjoyed a lot, accompanied by a performer which performance, I think, was a sort of critique towards religion. Stevens is a good performer too, and a maker of obsessive rhythms in the halfway between very rough techno industrial and rhythmic noise, but his performance, the performer gestures and the Brecht quote suggest us that there's something more than good music. Flawless performance for Winterkälte, who was the last act of the first day. Udo Wiessmann and Eric De Vries are a guiding light for several rhythmic noise projects. Their set was obviously focused on their drum 'n noise classics, with a very good soundsystem. What should one ask more? And so, after having talked a bit with other music passionates, we left Turbinenhalle to go the hotel.
DAY 2
The second day was, for my taste, the most particular and experimental. That of Supersimmetria, presenting his new album Materia, out on Hands Productions, is a quite four-on-the-floor techno, but opened to more syncopated beats. His very deep bass was emphasized by the very good soundsystem. Morthound is the typical musician I usually wouldn't listen at home, but his live performance particularly engaged me, thanks to the energy unleashed on stage, very energetic. EA80 are a very fast-sounding and powerful German punk band that raised the attention of all the listeners, very fun. The singer, despite his age, was capable of making people have fun and was very appreciated. Their performance broke the music complexity put on stage by the other electronic projects. Heimstatt Yipotash represent Hands Productions sound at its best. Experimental, masters of sampling, with a strong critical and political approach, are one of the most out-of-bounds projects of the festival. Sonic Area presented himself as a masquerade artist, and shown a refined electronic music characterized by obscure atmospheres An artist strongly interested into melody, sometimes showing also more intriguing and engaging rhythms.
Then it's time for Test Dept Redux, true industrial music pioneers, putting on stage a modern sound always strongly linked to the past, also thanks to the use of "old school instrumentation". Masters of rhythm. 13th Monkey make people having fun with his straight almost industrial hardcore-influenced sound, but more distorted. His songs are explosive and have much dark, as well as minimal, sounds. Hologram_ performance is probably the best of the second day, thanks to great performing skills and to a more mature sound than it was that of Geometrical Keys, able to engage the listeners moving across obsessive rhythms, dubstep-like moments and, in general, heavy electronics. A very interesting hybrid. Also Ancient Methods, the closing performance of that day, presents himself with a female live drummer, an element giving more heaviness to his already quite heavy and engaging techno sound. Some audio problems don't cause big problems to his performance, the right way to close the day.
DAY 3
The third and last day begins at 16.00 with Ecstasphere performance, which I've been waiting for months, and surely one of the most particular and interesting rhythmic industrial projects of the last three years. Her sound includes classical music elements and has recently evolved into something slightly different, more mature. The presence of these elements, plus the knowledge of electric guitar (which she played live) denotes great music understanding. She also presents new songs, sometimes including semi-rap syncopated singing too. My feeling is that her new full length will be very interesting as well as the previous one. I've waited for months also to see Trackologists live, musical project of The_empath and Heimstatt Yipotash, who released a very smart album some months ago for Hands Productions, that they played live. Electro-industrial pervaded by a scientific mood, with strong The_empath rhythms, is the added element of their music, giving more heaviness and concreteness to the melodic and dystopic atmospheres. They present themselves as scientists working in a nuclear power plant, progressively revealing their identities to their listeners. Their performance don't change anything of the sound of the album, but of course, if you have liked it, you'll love seeing them play it in front of you.
I've particularly liked also Axiome's new album, released some months ago by Ant-Zen, and Cedrik Fermont and Olivier Moreau (Imminent) made a very energetic performance, moving spasmodically on stage and having lot of fun, while playing their entangled rhythms. Although they're very good on albums too, you can perceive that on live performances they're even better, in their natural habitat.
ESA, Jamie Blacker's rhythmic noise project, sounds particularly straight to the point, aimed at making people dance, but it's a bit monolithic, while The [Law-Rah] Collective play their obscure ambient. I liked Cervello Elettronico live more than when I listened to him one year ago at MUK.E. He presented his new album, Logical Fears, released by Hands Productions, a sound sometimes more focused on syncopated rhythmic noise, sometimes more on straight techno. He seems only to think about music and not his audience, like a sound technician. That's the sound of his new album too. Trepaneringsritualen was one of the best surprises of the whole festival, and one of the most known projects abroad, also here in Italy. Thomas Martin Ekelund screams like a black metal singer and his rhythms are dry and rocky. He shows himself as someone coming back from a grave. His performance is maybe the most particular.
Niveau Zero is a dubstep-oriented rather interesting project, that I've followed with great attention while waiting for the last performance, that of Iszoloscope. As expected, Yann Faussurier unleashed great energy and sounds better live than in his studio albums, or it would be more correct to say that his sound during live performances is different, more physical. He played some songs from his last album released by Ant-Zen, False Vacuum, which is surely one of the best of this year, as well as his Halloween soundtrack interpretation, and closed his live with broken beats-driven and rhythmic industrial songs sounding more old school.
At the end of the performance, the after party begins, surely one of the funniest moments, that continues until approximately 5 'o clock. The particular thing is that you won't listen to any industrial music, but maybe dance to Scooter and Paul Elstak more happy hardcore songs. Unfortunately, the ending of the festival arrives, and we have to greet everyone and leave toward the hotel. Maschinenfest was so amazing that I spasmodically kept on dancing to "Always Hardcore" although I slipped on the floor and the day after my toe was giant-size!
I know I've had a great experience and I left Oberhausen promising myself to come back the next year, then having a short but beautiful stop in Cologne waiting for my flight, of course listening to music while eating a waffel and drinking a typical Kölsch. I personally love these cities, more than Berlin itself.
If you have not been there, I strongly suggest you to go to this festival, as well as to eat its very good schnitzel. The only collateral damage will be that, as happened for me, after the festival everything will appear boring for a while, but this has been my personal experience. Join the festival, join the family! You won't be disappointed.
Alessandro VIOLANTE
08/12/2016
---