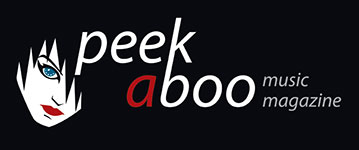 like this vinyl review
---
MASS
Labour Of Love
Music
•
Vinyl
Experimental
•
Post Punk
[85/100]

Desire Records
25/09/2011, Chris KONINGS
---
Time for a little history lesson. Mass were formed from the ashes of Rema-Rema by Gary Asquith, Mick Allen, and Mark Cox. After recruiting Danny Briottet they released one 7" single and this full album on 4AD. After thirty years Desire Records makes it available on vinyl again. This label made us happy before, with impressive albums by //TENSE// and Soft Metals. After this debut album Mass split into two halves - Asquith and Briottet formed the dub legend Renegade Soundwave, while Allen and Cox remained with 4AD for what would become their new project, The Wolfgang Press.

Back then, 4AD were one of the most interesting labels around with bands like Cocteau Twins, Modern English and Xmal Deutschland. Indeed, this album takes a lot of time and effort to sink in, but once it does you will be amazed at the depth of this experimental postpunk band. The first selftitled song lasts about ten minutes and drifts from the avantgarde jazz of TAGC to the raw punkrock similar to Chrome or even The Stooges. "Help is on the way", he grates desperately as if he didn't have any sleep for three days. More feelings of insanity and angst are called upon in two intermezzo's called Why. As a whole all does not sound dreary however, Isn't Life Nice is a happy chaos with bubbly bell sounds and some violins for good measure. Well, happy in a hallucinating way that is, threading on the verge of a bad trip... Creativity and despair, those are the main driving forces.

The very haunting Elephant Talk is an exciting piece of music, flutes and bass slowly building up to a throbbing climax filled with drums and screams. F.A.H.T.C.F. has that punk attitude of Killing Joke, shouting slogans with a vengeance in a puddle of gloomy coldwave arrangements. The albums ends pretty much like it began, a variation between arty jazz and powerful postpunk. Music where art plays a major role so if Virgin Prunes are your cup of tea, then you will probably like this too. Sometimes difficult but ever so rewarding and a fine testament to the exciting infant days of new wave music.
Available soon on Desire Records!
Chris KONINGS
25/09/2011
---