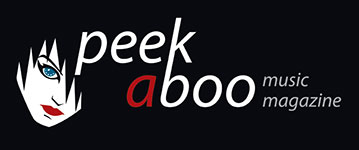 like this vinyl review
---
MATS GUSTAFSSON
Piano Mating
Music
•
Vinyl
Ambient
•
Drone
•
Electronics
[50/100]

X Ray Records
21/10/2015, William LIÉNARD
---
"They sound like two holes puncturing the fabric of reality - holes that disobey time and space; black holes then, where you can poke your head through and see what is really going on behind the curtain". These are not our words, it is the opening paragraph of the press release about the two compositions on Piano Mating, the new album by Mats Gustafsson. "The two side-long pieces of Piano Mating by Mats Gustafsson are incredibly pure, simple-sounding and slowly-ascending drones that feel convincingly like conveyor belts for the soul", the press release continues. We want to believe it, but unfortunately we haven't had that kind of experience while listening. Oh, sure, the description of how the compositions sound is correct. On the conclusion we have our doubts.
Piano Mating 1 & 2 sound a little - or even a lot - like ORGAN2/ ASLSP (1987) of John Cale, a composition you can listen to live in a dilapidated but restored church in the German town of Halberstadt (former GDR), where the performance of the composition began on September 5, 2001 (the 89th anniversary of the composer). ASLSP stands for: As Slow As Possible, and that's exactly what's going on, for the performance of the nine-part composition (with repeats) will take about 639 years! Meanwhile, the first notes of ORGAN2/ASLSP are played - in the end the project is already 14 years underway - but what you hear in Halberstadt is no more than one long sustained drone... and that is exactly what Mats Gustafsson does on Piano Mating, although there is indeed a rising pitch, which is hardly noticeable in the German City, given the fact that it takes weeks for even one note to be played from beginning to end. A reassuring detail: the composition is entirely automated, or do you think they'll hire an army of organists for the next seven centuries?!
Unlike John Cale's composition, Piano Mating of Mats Gustafsson is no work for organ - nor for piano as the title suggests - but for Stylophone, also called Dubrecq Pianomate, an analog miniature keyboard which is operated with a stylus. Some 3 million copies were sold, mostly to children, but in 1975 the production was ceased. In 2007 toy manufacturer Re-creation and Dubrecq Ltd re-launched the Stylophone. The new model S1 is a digital version of the model from the 60s, but with a volume control and two new sounds.
And how does that sound on Mats Gustafsson's Piano Mating? Certainly not as a piano, nor as a guitar. No, as a kind of organ, since the drones are monotonous and stretched. Piano Mating 1 (16'37") has relatively high drones, in Piano Mating 2 (17'39") they sound dark and deep, but follow a similar pattern. We have not observed black holes, and our soul has never had any problem. But if you do not feel like listening to music, then Piano Mating can definitely be a canvas for quiet introspection and self-examination. We would rather choose a raga by Ravi Shankar or an otherworldly melody of Dead Can Dance, that's obviously a matter of personal taste. The best choice is to do the test yourself.
https://www.youtube.com/watch?v=RfQ3kcbJd60
William LIÉNARD
21/10/2015
---
"Ze klinken als twee gaatjes die de structuur van de werkelijkheid doorprikken - gaten die zich niet schikken naar tijd en ruimte; zwarte gaten dus, waar je je hoofd door kan steken om te zien wat er werkelijk aan de hand is achter het gordijn". Het zijn niet onze woorden, het is de aanhef uit het persbericht over de twee composities op Piano Mating, het nieuwe album van Mats Gustafsson. "De twee lange composities van Mats Gustafsson zijn ongelooflijk puur, ze klinken eenvoudig en het zijn langzaam oplopende drones die op een overtuigende manier aanvoelen als transportbanden voor de ziel", zo gaat de tekst voort. We willen het graag geloven, maar jammer genoeg hebben we het zo niet ervaren. Oh, jawel, de beschrijving over hoe de composities klinken is correct. Over de conclusie hebben we onze twijfels.
Piano Mating 1 & 2 klinken een beetje – of zelfs heel erg – zoals Organ2/ASLSP van John Cale uit 1987, een compositie die u live kan beluisteren in een bouwvallig maar gerestaureerd kerkgebouw in het Duitse stadje Halberstadt (voormalige DDR), waar de uitvoering op 5 september 2001 begon (de 89ste verjaardag van de componist). ASLSP staat voor: As Slow aS Possible, en dat is precies wat er aan de hand is, want de uitvoering van de negendelige compositie (met herhalingen) zal zo'n 639 jaar duren! Ondertussen zijn de eerste noten van ORGAN2/ASLSP gespeeld – uiteindelijk is het project al 14 jaar bezig – maar wat u ter plaatse hoort is niet meer dan één lang aangehouden drone… en dat is precies wat Mats Gustafsson doet op Piano Mating, zij het dat er inderdaad sprake is van een oplopende toonhoogte, wat in Halberstadt nauwelijks waarneembaar is gezien het weken duurt voor ook maar 1 noot van begin tot einde is gespeeld. Een geruststellends detail: de compositie wordt er geheel geautomatiseerd uitgevoerd of dacht u dat ze daarvoor zeven eeuwen lang een leger van organisten zullen inhuren?!
In tegenstelling tot John Cale's compositie, is Piano Mating van Mats Gustafsson geen werk voor orgel – en ook niet voor piano zoals de titel suggereert – maar voor Stylopfoon, ook wel Dubrecq Pianomate genoemd, naar het bedrijf dat het instrument in productie nam in 1968. Volgens Wikipedia is een Stylofoon een analoog miniatuur keyboard dat met een styluspen wordt bediend. Het is een uitvinding van ene Brian Jarvis, maar wegens tegenvallend succes werd de productie in 1975 gestaakt. In 2007 sloegen speelgoedfabrikant Re-creation en Dubrecq Ltd, ondertussen eigendom van Jarvis' zoon Ben, de handen in elkaar met als resultaat de Stylofoon S1, een digitale versie van het model uit de jaren 60, maar met een volumeknop en twee nieuwe geluiden.
En hoe klinkt dat nu op Piano Mating van Mats Gustafsson? Alvast niet als een piano, en evenmin als een gitaar. Nee, als een soort orgel, want de drones zijn monotone en uitgerekte tonen die unisono door elkaar dwarrelen en langzaam crescendo gaan en vervolgens uitsterven. In Piano Mating 1 (16'37") gaat het om vrij hoge tonen, in Piano Mating 2 (17'39") om donkere en diepe tonen die langzaam aanzwellen, maar die voor de rest een gelijksoortig patroon volgen. Wij hebben geen zwarte gaten waargenomen en onze ziel heeft nergens last van gehad. Maar als u een keer geen zin heeft in muziek, dan kan Piano Mating beslist een rustig canvas zijn voor introspectie en zelfonderzoek. Wij zouden eerder voor een raga van Ravi Shankar kiezen of een onwereldse melodie van Dead Can Dance, maar dat is uiteraard een kwestie van persoonlijke smaak. De beste keuze is om zelf te luisteren.
William LIÉNARD
21/10/2015
---
---